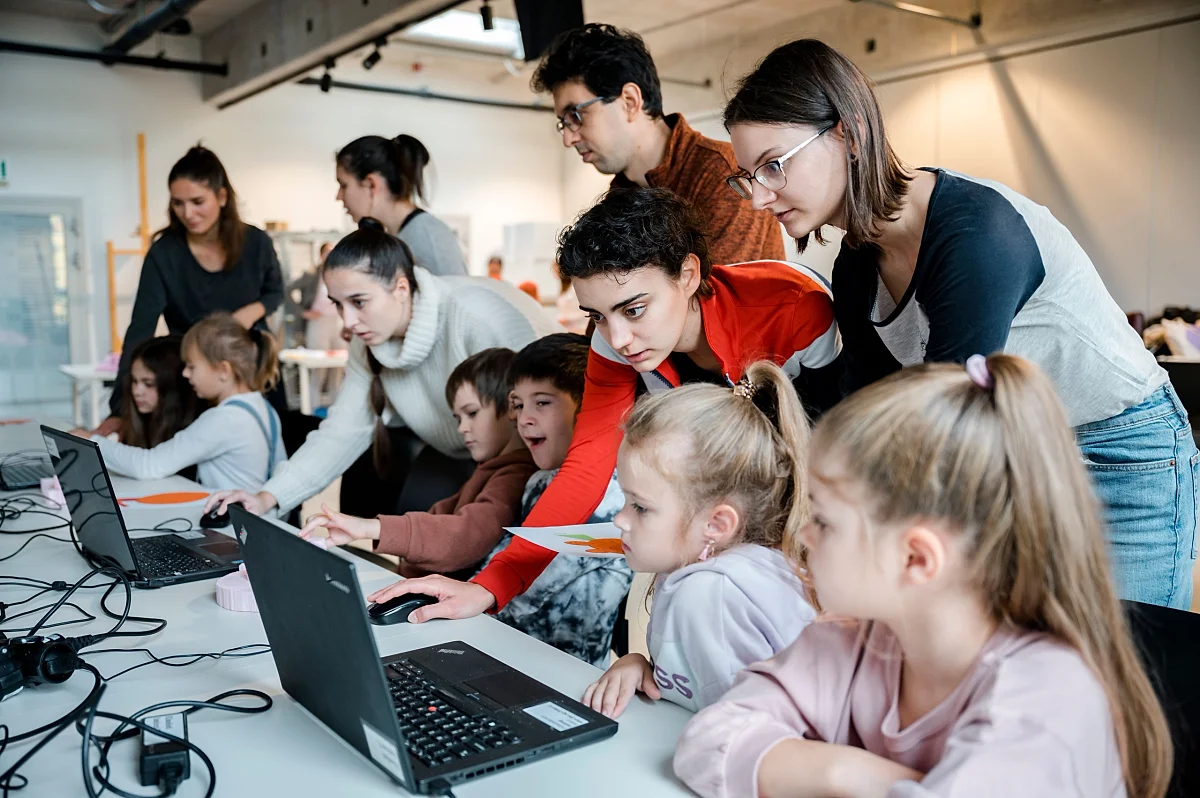 MOME helps Ukrainian refugee children by providing them with experience-based lessons
MOME has made its innovative, proprietary STEAM knowledge available to refugee children from Ukraine. The goal is to help children escaping the war start processing their traumas through a creative education programme focused on stress release.
The BeSTEAM! workshop for refugee children from Ukraine has been implemented in a joint action by three organisations – MOME, Migration Aid and the ELTE Faculty of Pedagogy and Psychology. The technical content components of the sessions held as part of Migration Aid's Learning Without Borders programme have been developed by researchers and students from MOME and ELTE Faculty of Pedagogy and Psychology in an effort to enhance various skills of the students aged 8-12 and help ease their bad memories left by the war.
Younger participants of the sessions taking place at locations of MOME and Migration Aid, aged 8-9 have responded considerably more sensitively to the events of the war, with many of them sharing their experiences, and using mostly the Ukrainian national colours of blue and yellow for the assignments.
The programme was based on a course held in the 2022 autumn semester for ELTE Faculty of Pedagogy and Psychology and MOME students to take the BeSTEAM! programme – previously named 'Build a Monster' – and develop it further together to make it usable for refugee children. The programme uses creative object design assignments to integrate general subject knowledge and the basics of design thinking, while placing particular focus on team work, communication, the improvement of drawing and manual skills, as well as the transfer of theoretical and practical knowledge related to digital object design technologies.
Previously, the project had been developed as part of EDULAB by Vice Rector for Development Ákos Lipóczki, DLA, who has now participated as research and general supervisor. The course has been led by senior researcher Boglárka Johanna Cser, and used by MOME doctoral student and senior researcher Valéria Póczos as a basis for her research. For ELTE, the programme was managed by consultant and research expert Angéla Bajzáth. The BeSTEAM! R+D+I course and the method developed based on the related research and adaptable to any format will be improved further in the 2023 spring semester to enable qualified volunteers to hold sessions also off Campus. Plans for the future include involving Animation and Graphic Design students in the future, incorporating more psychological consultations, and organising several 'Build a Hero' workshops for Ukrainian refugee children.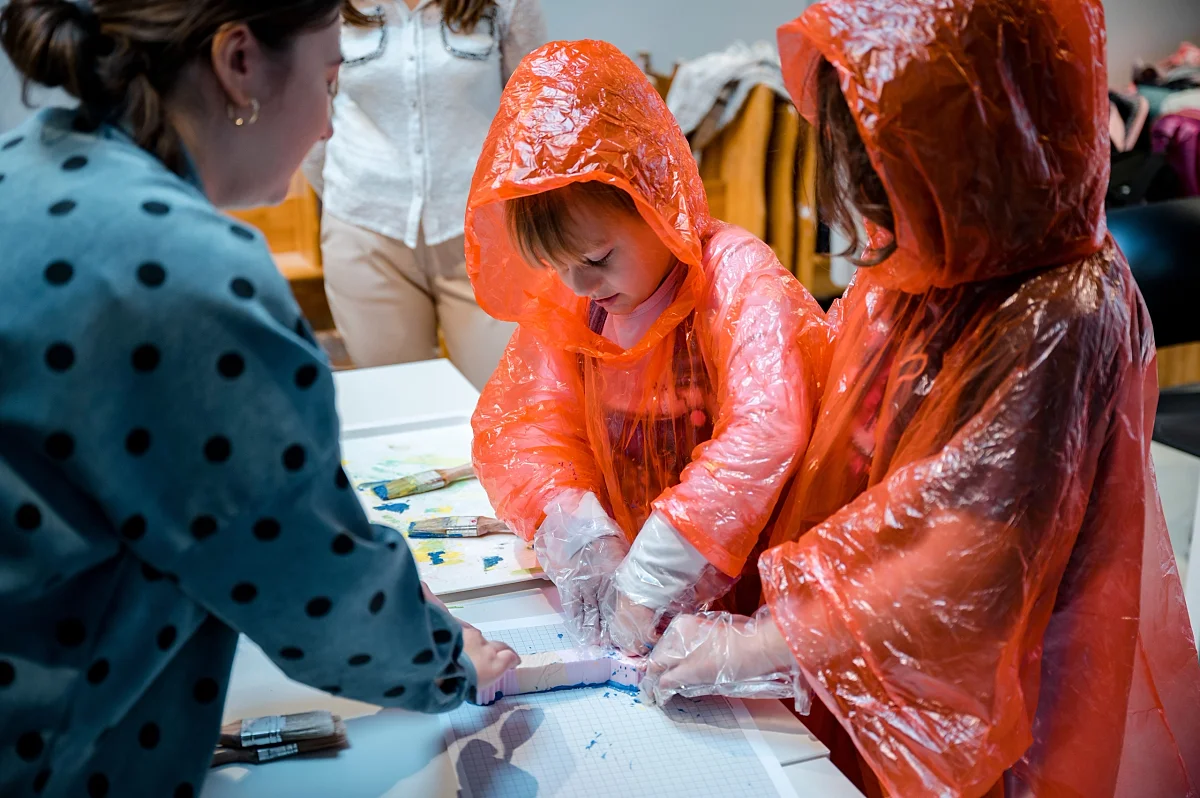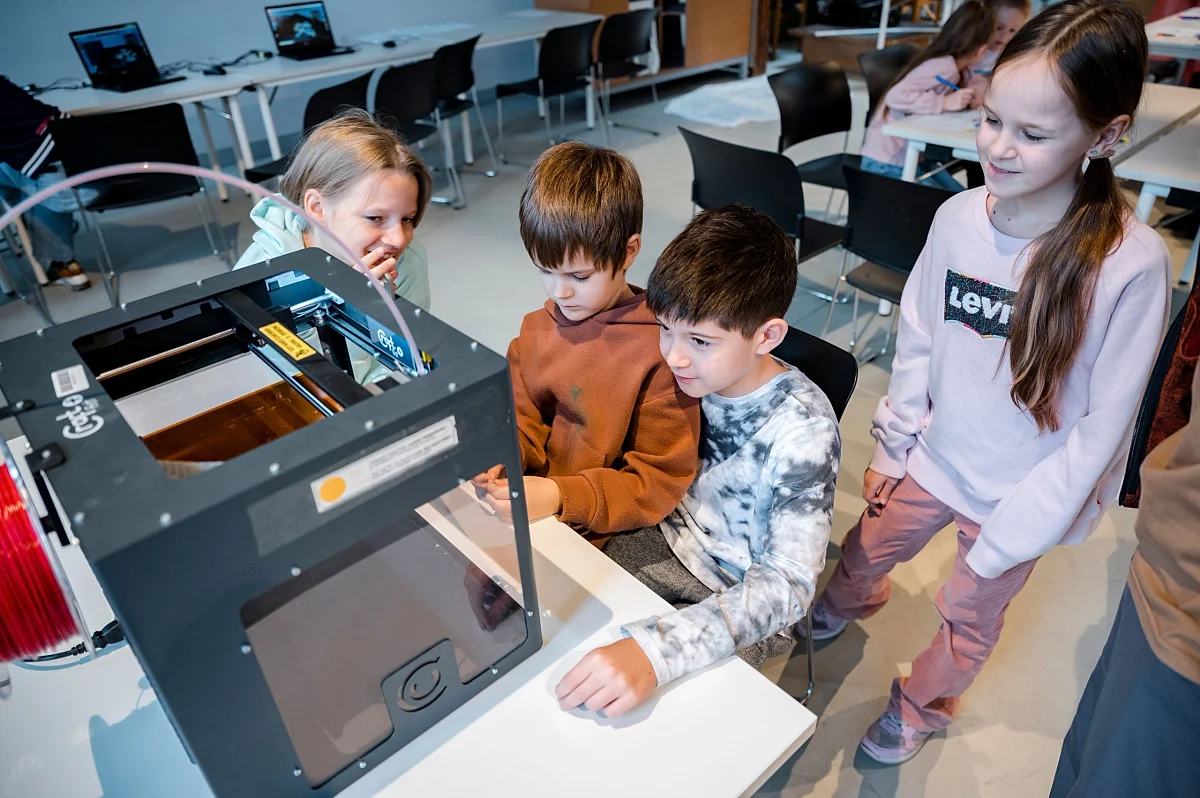 More news
MOME has launched English language courses at different levels led by native teachers not just to improve the level of language skills in general but also to teach the vocabulary of the academic terminology, creative fields and the jobs trained at the university.
What does it take for a young designer to be successful? Whether for running their own graphic design or animation studio, founding their own fashion label or working as an employee, future designers need market and entrepreneurial skills to succeed and realise their goals. For this purpose, MOME teachers have developed a course that is unique in the Central Eastern European region, providing students with a business approach specifically reflecting the needs of the creative industries. The Business to Design (B2D) educational programme was created with involvement of prominent professionals and entrepreneurs in the field, MOME alumni, as well as invited international speakers. Its originality lies in it forming part of the curriculum and being a mandatory subject for all BA students.
Battling the effects of global crises that creep into our everyday lives, we may easily find ourselves on a rollercoaster between mounting panic and the impassiveness brought on by a sense of futility. In the face of steadily accumulating challenges, we are justified in wondering how to proceed.