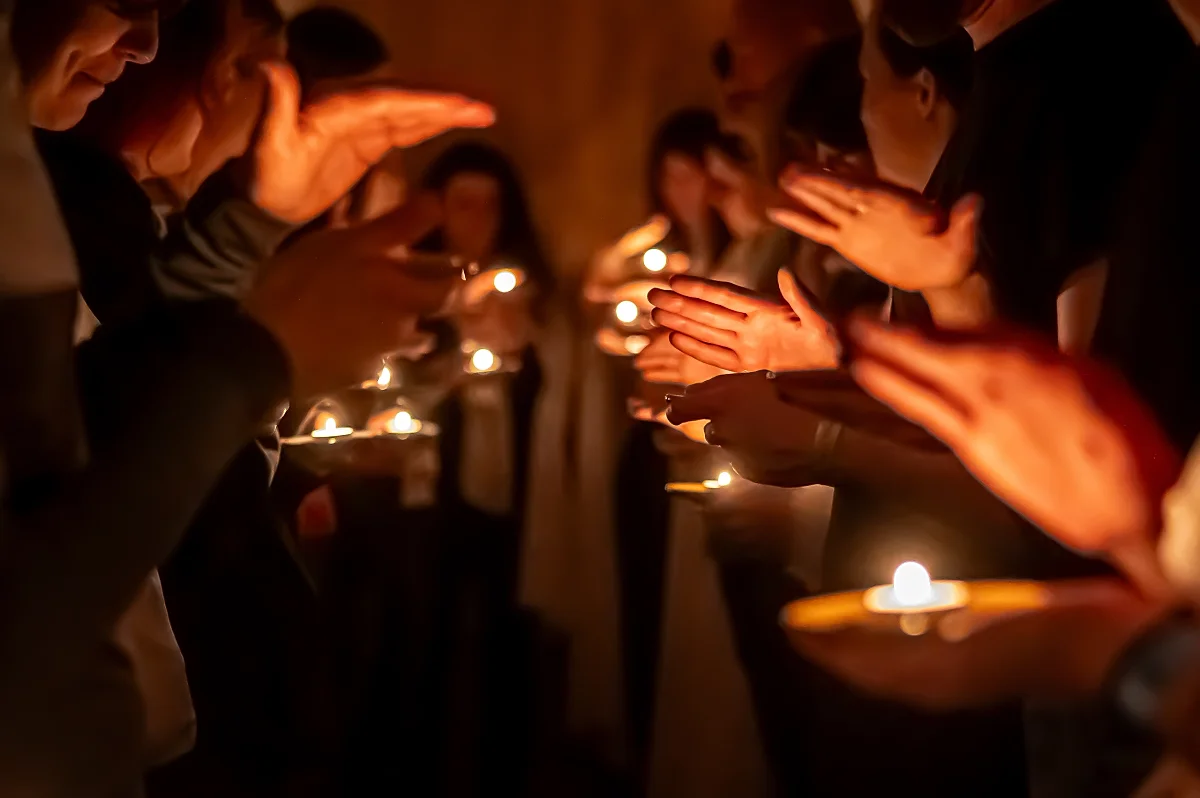 MOME IxD Camp - Pannonhalma
This year's three-day MOME Interaction Design camp with the theme 'Sacral UX and spiritual design' was hosted by the Benedictine Pannonhalma Archabbey. In three teams, 26 campers developed interaction prototypes on three topics and presented them on the last day as part of a demo day.
Organised for digital designers specifically as a retreat from the online space and the material world, the 'detox' camp has been around since 2016. The first one took place in Balatonkenese, and each successive camp was held in a different location.

A central concept of the previous camps was the exploration of a local issue by the designer team in an effort to help the host village/town.
Pannonhalma was first proposed as a location for this year's camp. The themes of sacrality and spirituality were a natural fit for the location and lay outside the comfort zone of most designers.

In the Benedictine Pannonhalma Archabbey, participants could immerse themselves in thought, meditate, and explore the relationship between design and spirituality, as well as sacrality, using speculative design tools regardless of their religious beliefs.

At the same time, campers had the opportunity to practice different design methods, exchange ideas with other designers, and experience the power and vibrancy of the Hungarian design community.
If you are also interested in interactive design, apply to the MOME Open ID course starting in autumn.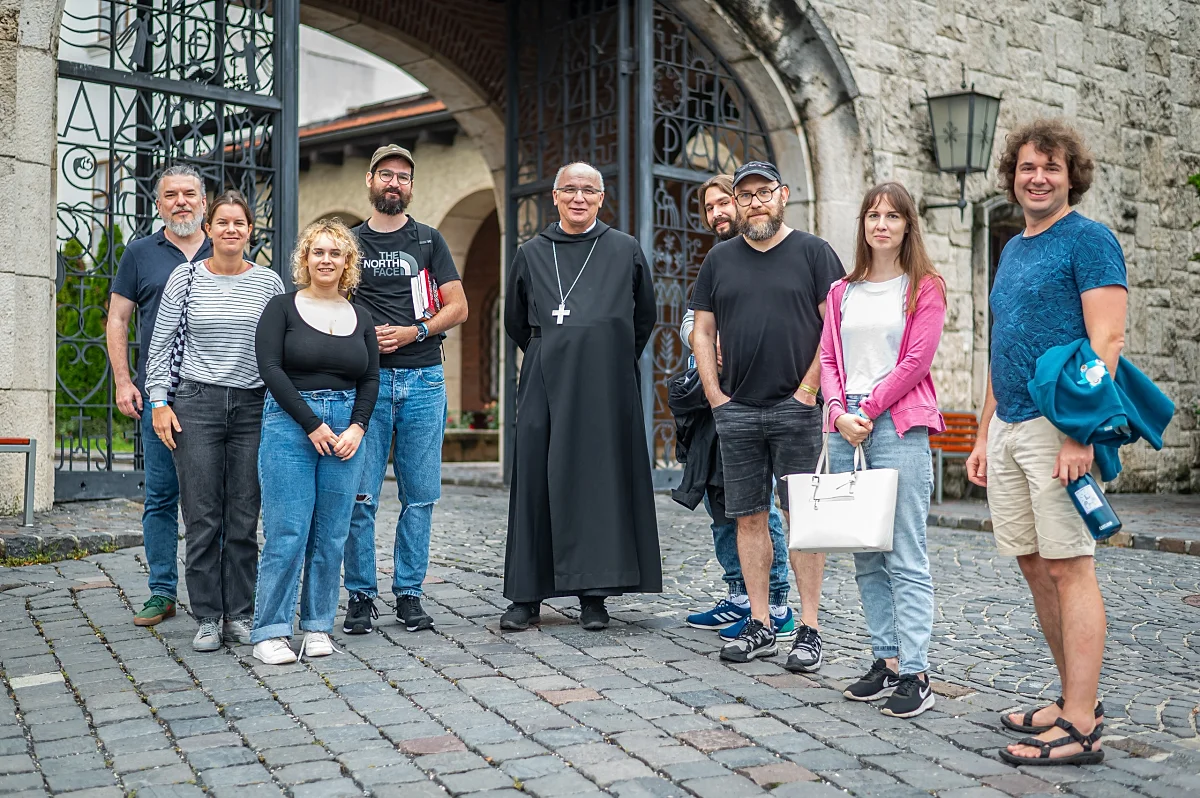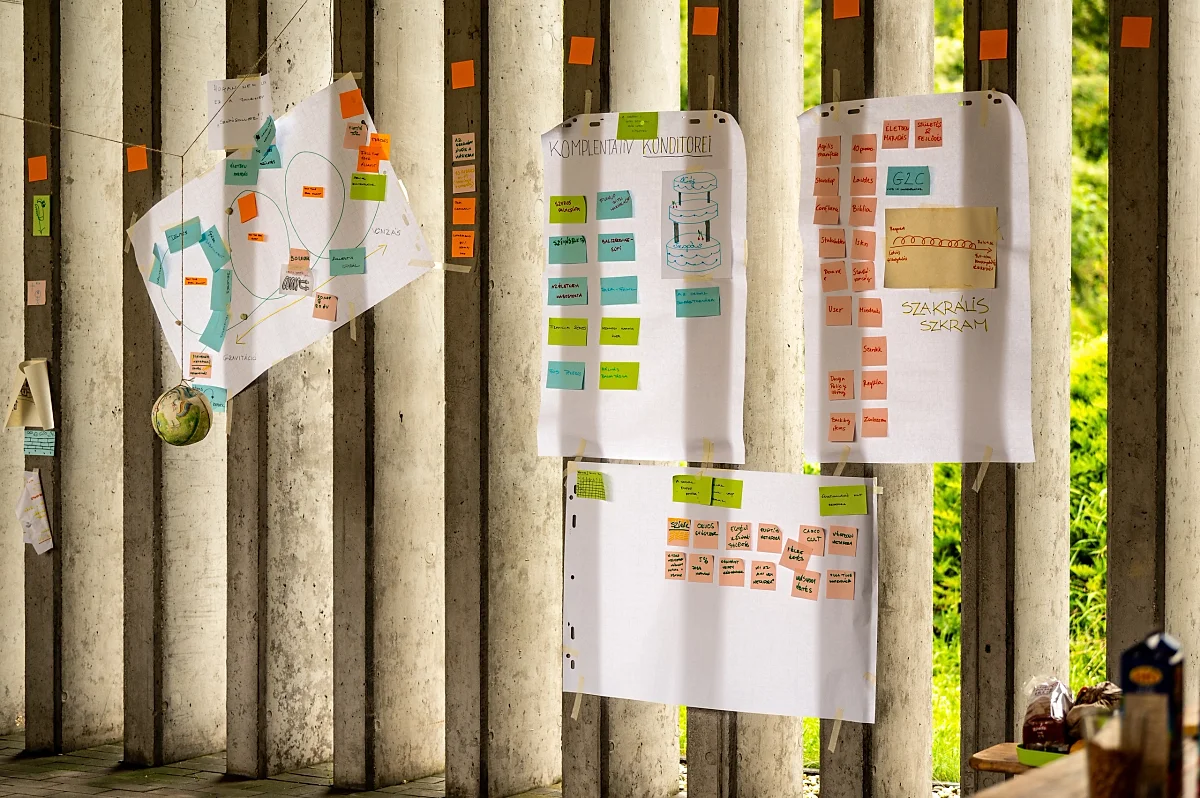 More news
How to make gastronomy truly sustainable? Moholy-Nagy University of Art and Design (MOME) and SALT Restaurant have reached a major milestone on the road to a circular culinary culture. Their collaborative research resulted in a new plate with zero environmental impact for the sustainable enjoyment of the best haute cuisine has to offer.
The works created by the latest generation of product design students of Moholy-Nagy University of Art and Design (MOME), presented at the S/ALON BUDAPEST home trend fair on 22 to 24 September at the Budapest Arena all share a focus on the passion for the traditions of handcrafting, sustainability, innovation, and emotional connection. Uniquely in Hungary, the fair showcases the latest home decor trends, furniture, lighting solutions, flooring and wall coverings, home textiles, and accessories in extraordinary interiors, and is centered around the relationship of design and nature.
Design Theory MA student Eszter Sára Szabó earned the grant with her exhibition concept developed for beyond galleries, while Art and Design Management MA student Natasa Tereh and Sebestyén Teodor Bárány received the accolade for an impressive showcase designed for the MOME Campus.