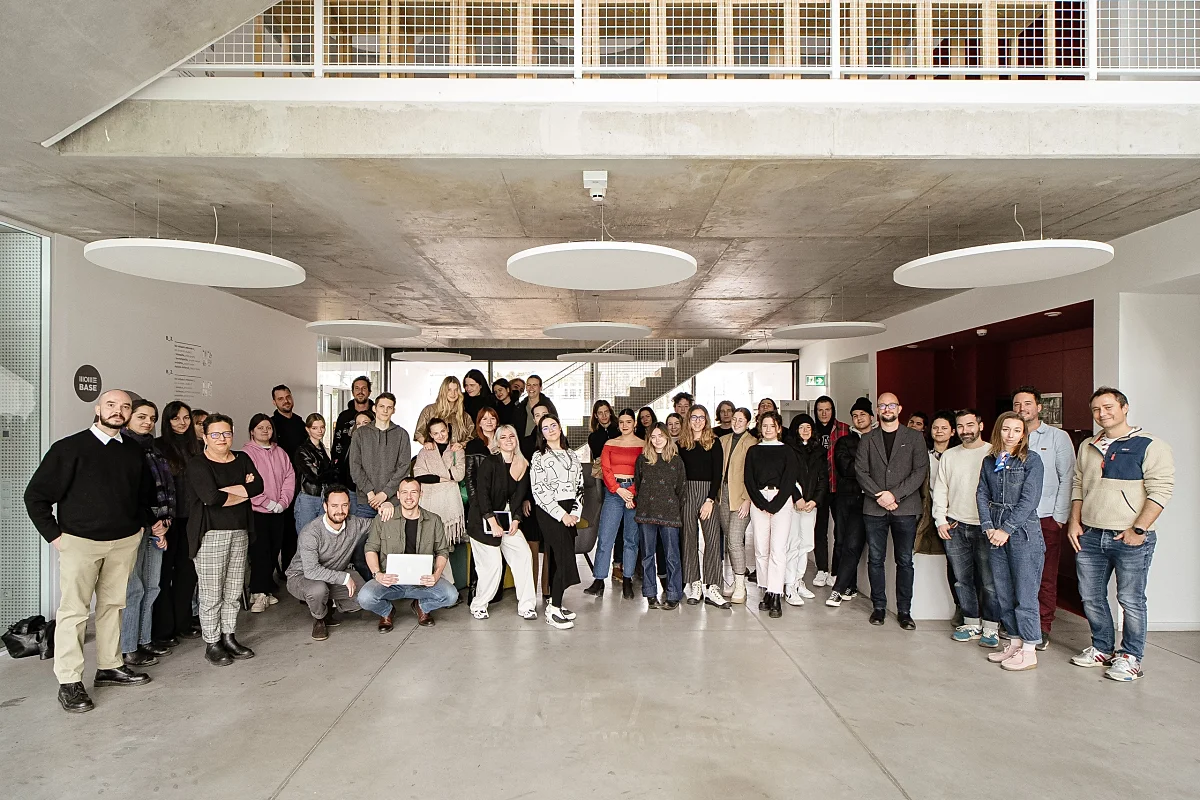 MOME launched regionally unique enterprise development programme
What does it take for a young designer to be successful? Whether for running their own graphic design or animation studio, founding their own fashion label or working as an employee, future designers need market and entrepreneurial skills to succeed and realise their goals. For this purpose, MOME teachers have developed a course that is unique in the Central Eastern European region, providing students with a business approach specifically reflecting the needs of the creative industries.
The Business to Design (B2D) educational programme was created with involvement of prominent professionals and entrepreneurs in the field, MOME alumni, as well as invited international speakers. Its originality lies in it forming part of the curriculum and being a mandatory subject for all BA students.
In 2021, Moholy-Nagy University of Art and Design began development of its three-semester Business to Design course directed at sharpening and providing entrepreneurial skills. The syllabus includes advanced methodologies in market value creation, positioning, sales, and business communication, with a separate section on organisational development, legal and financial skills.
In addition to being incorporated into the curriculum of every BA student from this year, the unique appeal of the training comes from its educationally progressive and innovative structure. The course components have been developed specifically to respond to challenges in the creative industries and to the questions raised by art and design education. The training includes many case studies, self-awareness items, and assignments requiring students to work on their own project ideas in groups. The business module supports young designers in understanding business thinking, discovering their ideal career paths, and identifying the business forms best suited to their goals, field, and personality.
The University's own development and teaching team (Máté Barna, Andrea Schmidt, Júlia Vesmás, and Lili Érmezei) has long years of teaching, design and business development experience both in Hungary and abroad. They pointed out that it was their goal to provide students with the tools, mindset, and confident skills to help them succeed in the creative industries and, in turn, add to the number of innovative Hungarian businesses that owe their existence to creativity, adding "We believe that combining the designer and business approaches is essential for addressing the challenges of the 21st century".
The education programme has undergone several phases of development, including receiving help from the enterprise development specialists of Kürt Akadémia. The syllabus for each semester has been tested multiple times using modelling, and was further improved with involvement from the students.
The second semester is developed and taught by creative industry entrepreneurs as mentors, including the YKRA team with founder Balázs Lakatos, Production Manager Kati Király, managing director Eszter Lebó, who is also co-founder of BOO Studio. They are joined by co-owner of the Mindminers Collective Márton Beck, co-founder of MAFORM and director of the MOME Design Institute Péter Molnár, Chief Creative Director of Wavemaker Budapest Márton Jedlicska, graphic designer Kristóf Kiss-Benedek, art director of POKET pocketbooks (KISJUSTK), and founding managing director of Beyond the Standard János Vértes.
According to Eszter Lebó, who holds a degree in design management from MOME, it is their responsibility to impart the latest and most relevant knowledge tailored to the needs of the students and to open discourse about subjects that designers typically tend to sweep under the rug. "One important goal of the B2D course is to make sure there are no uncomfortable subjects, and students can hold their own in any area by gaining an in-depth understanding of the journey of a service or a product from manufacture to sale", she added.
The course is rounded off by presentations by international professionals, such as co-owner of Nanushka Péter Baldaszti, executive business coach Judit Zolnay, founder of Tetovált Asztalos (Tattoed Joiner) brand making custom children's future Bence Vályi, and the visionary behind Amigos Sára Forgács-Fábián. Further contributors include former marketing manager of Red Bull Ákos Takács, former marketing manager of Coca-Cola Tom Hídvégi, founder of BookrKids Dorka Horváth, and the MUNCH start-up team.
The niche course has received significant positive feedback from students, who said they enjoyed this class not just because of the diverse coursework, but also because it covers topics disproportionately little talked about throughout their studies. What they valued most was the teamwork, presentation and negotiation skills, and real-life situations, such as understanding the dynamics of the relationship between client and creative.
As Márton Beck puts it, practical, real-life examples are greatly helpful in providing students with points of reference before choosing a career. "Relying on the skills and self-awareness developed in the course, they can answer some of the fundamental questions they ask themselves, such as whether they would be better suited to be an entrepreneur or employee. At the same time, the case studies also illustrate the complexity of the road to success, the diversity of the expertise they need to bring to a project, and the variety of obstacles they need to overcome in order to put an idea into practice."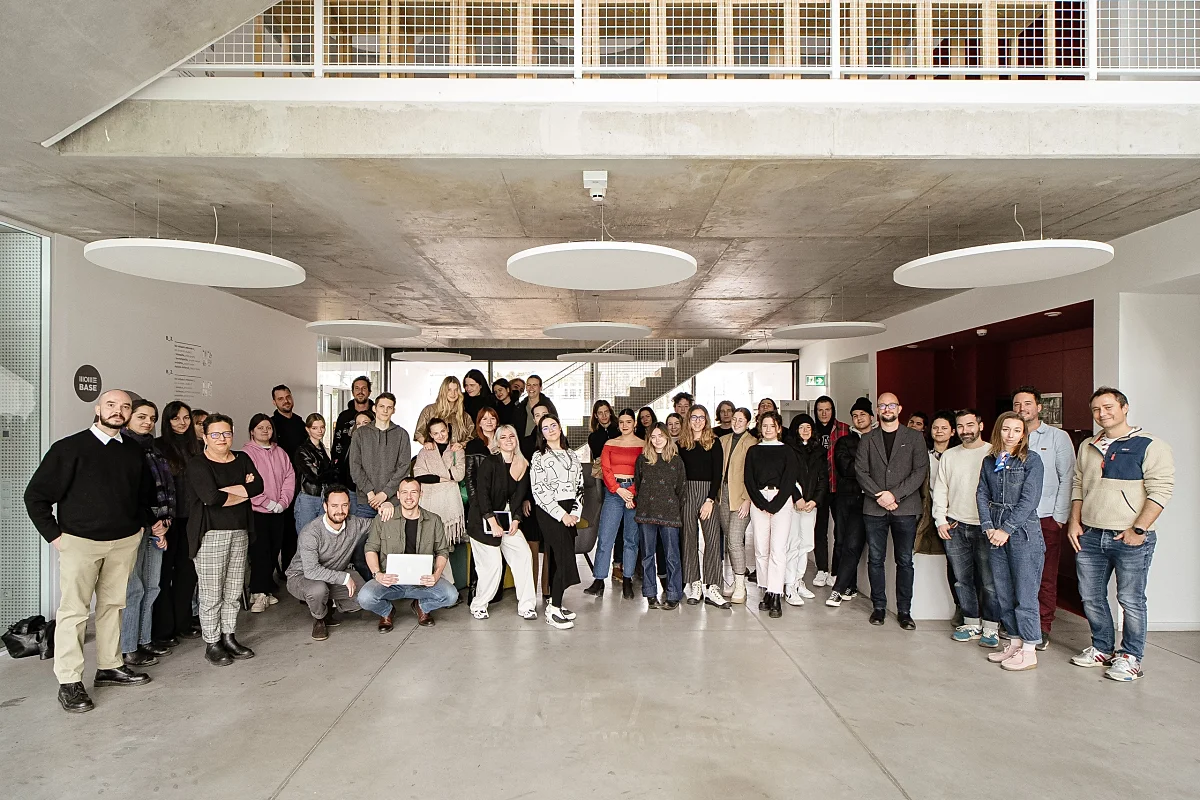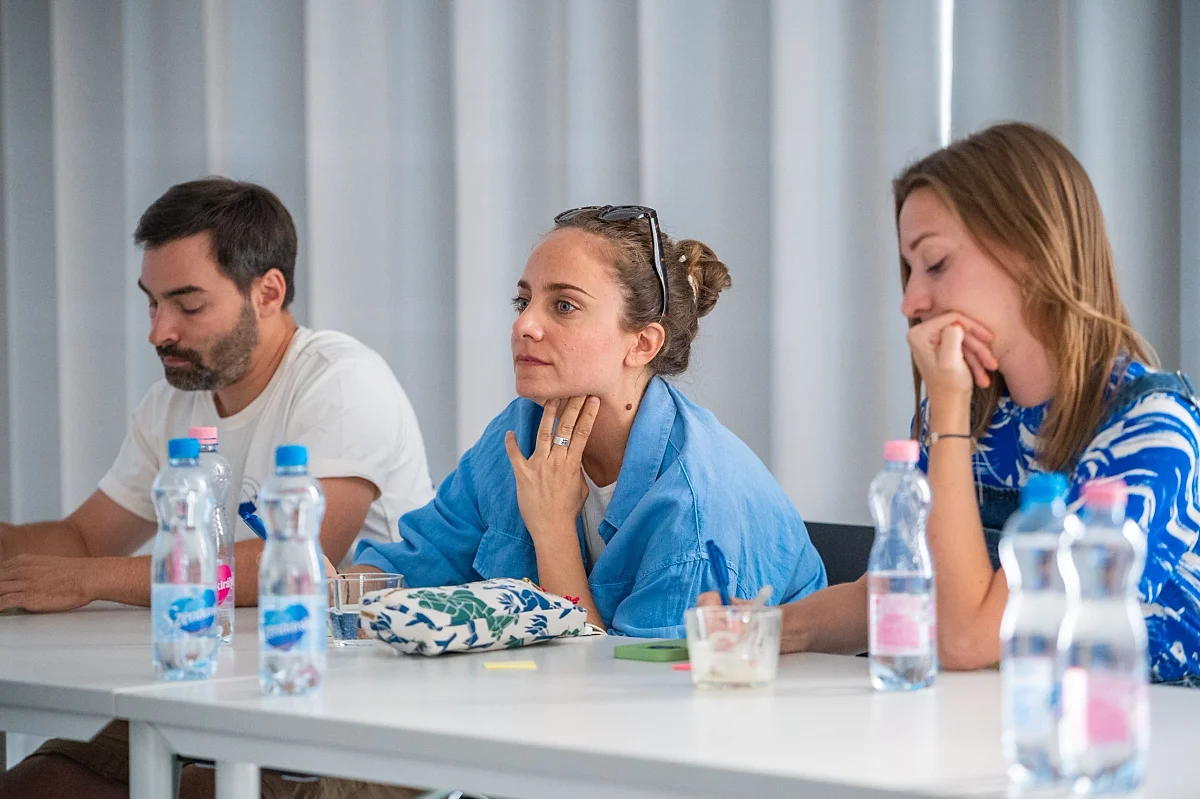 More news
In June, two Hungarian film festivals will feature several former and graduating MOME students: Fresh Meat Budapest International Short Film Festival, followed by the Kecskemét Animation Film Festival.
Flóra Anna Buda won the Palme d'Or for the best short film at the 76th Cannes Film Festival with her French-Hungarian co-production 27, which will be shown to Hungarian audiences at the Fresh Meat Festival starting on 1 June. The director's name is not unfamiliar in the international festival circuit.
What is the level of design maturity among businesses in the Central Eastern European region – in other words, how extensively do they harness design to increase growth and business performance?