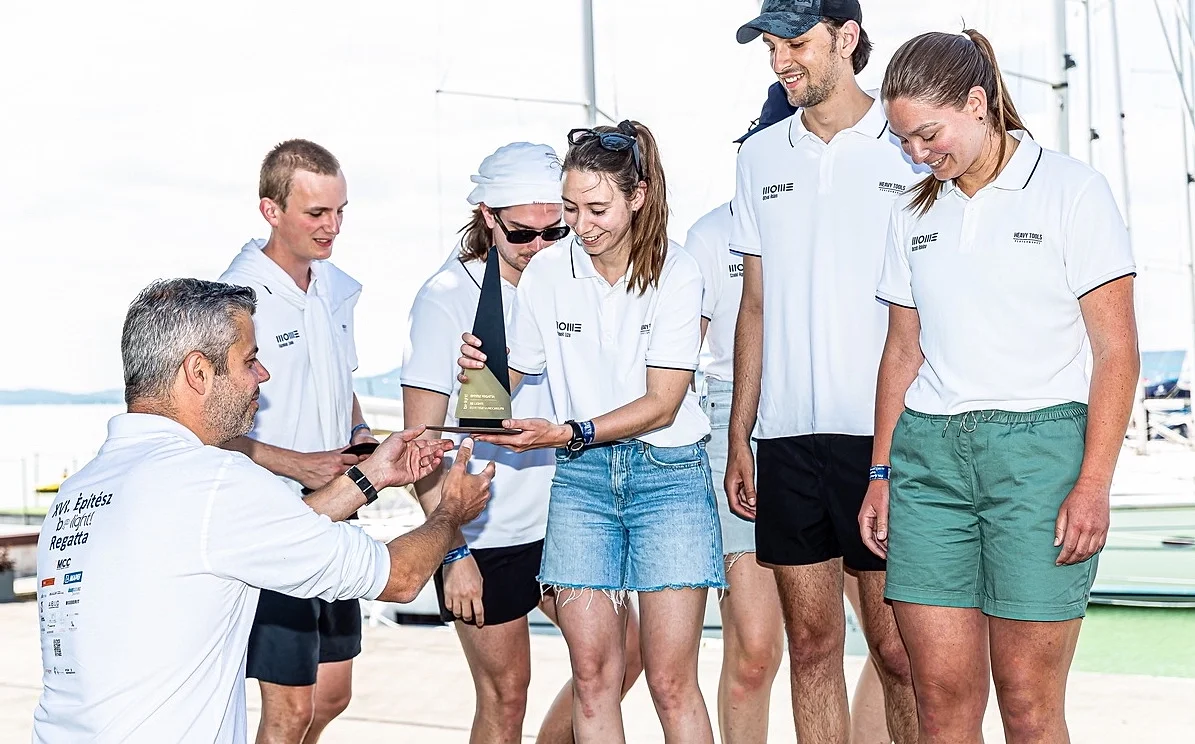 MOME success at the 16th Architect-Be Light! Regatta
This year was the 16th time the Architect Regatta took place at Lake Balaton, and the second time MOME has participated. The race, founded by architect Ernő Kálmán DLA, has become a tradition in the Hungarian architecture community, and is an excellent opportunity not just for sailing but also for networking among architects. The message of the race this year is that whatever life brings, we can count on each other -- "We are building the future together!"
This year's regatta started off with a standing reception on Friday evening, 23 June, with president of the main organiser, the V4 Architecture Foundation Ernő Kálmán DLA welcoming the guests, followed by professor, Szécheny Award winning historian and curator of the V4 Architecture Foundation Sándor Szakály and professor, president of the Batthyány Society of Professors and honorary president of the Hungarian Sailing Federation Lajos Kollár.

Though the race on Saturday had to be cancelled due to stormy weather conditions, participants were able to meet up for the dinner at the Scruton community space with each other and with guest of honour of the event Danish ambassador to Hungary Erik Vilstrup Lorenzen.

At the race on 25 June, the MOME team (Zalán Fazekas, Liza Formanek, Adelina Szandra Kocsis, Tamás Kocsis, Ádám Oltvai, Ágnes Szabó, and captain Péter Erhardt) left the Révfülöp marina on their sailing boat Gyöngy along with the 33 other contestants. At the award ceremony following the race, the BE LIGHT! trophy was awarded for the first time to Hungarian architecture schools and was presented to the MOME team, which also finished 11th place in the main race. Congratulations!
//Photo credit: Építész Regatta / Wéber Viktor//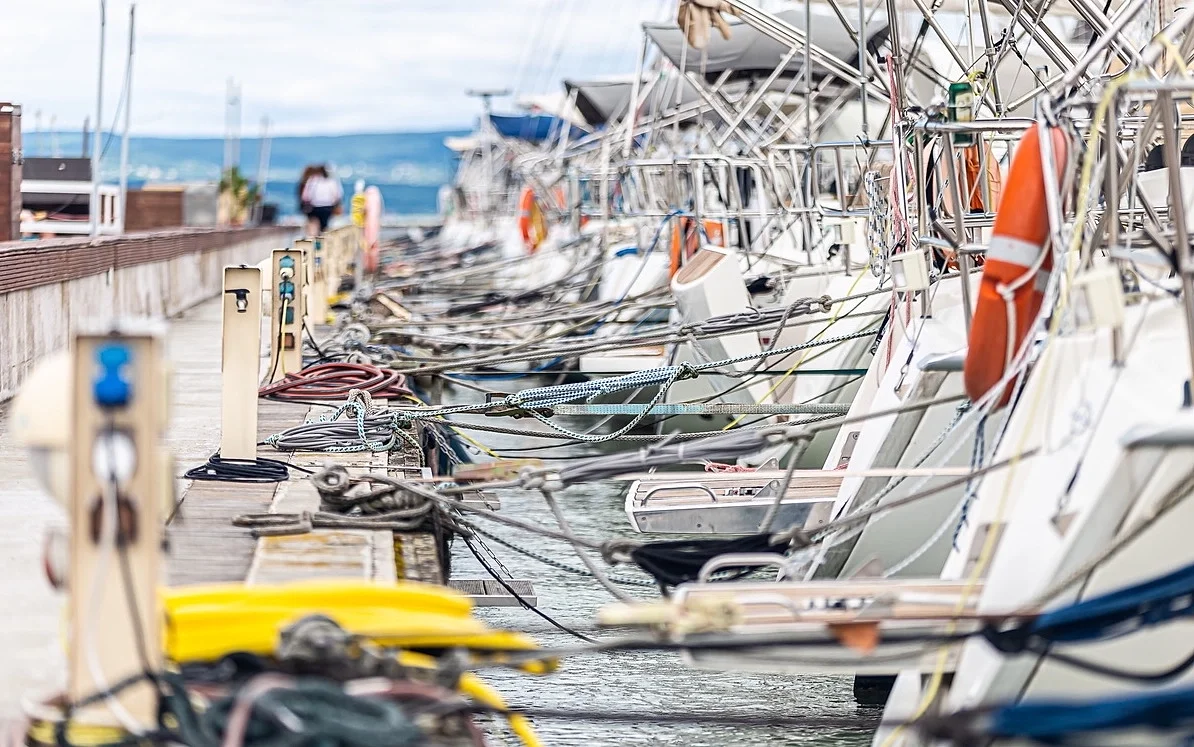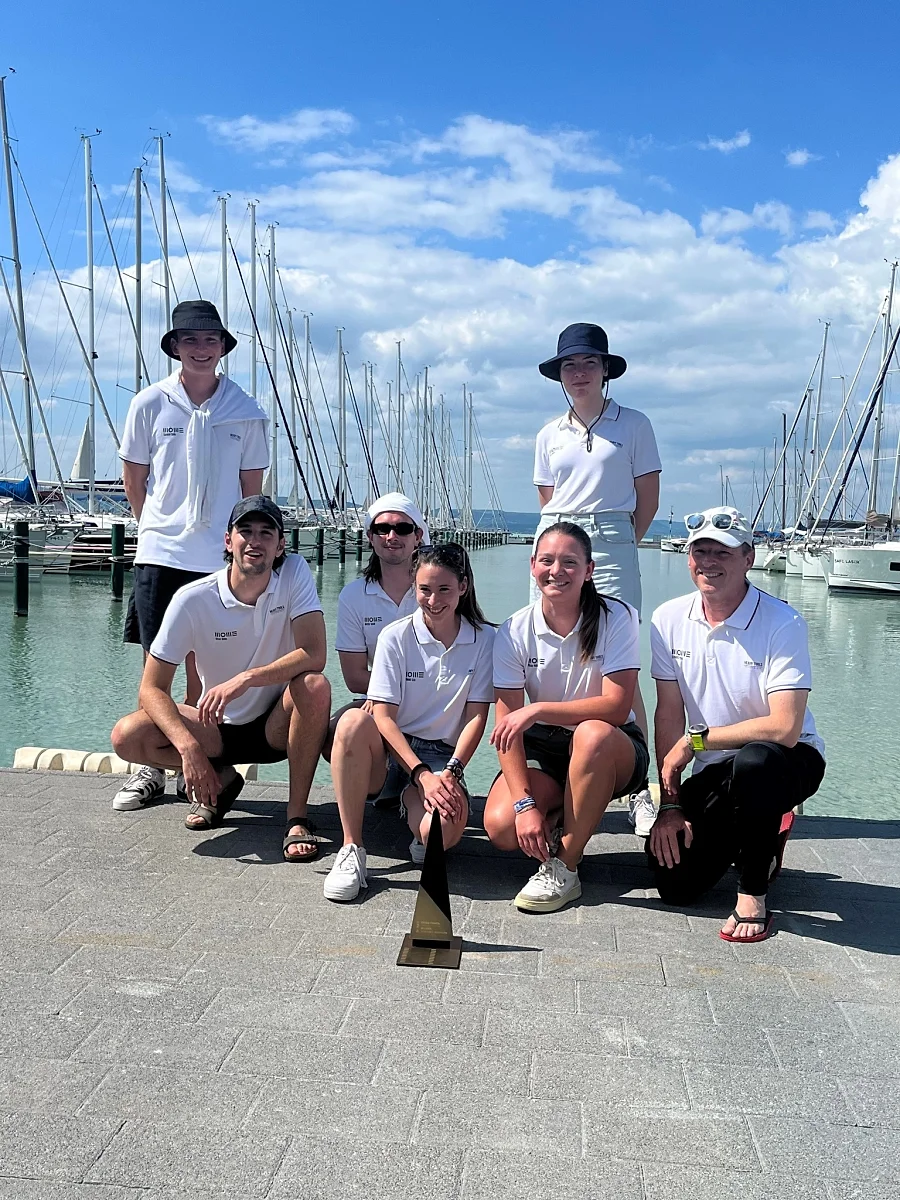 More news
How to make gastronomy truly sustainable? Moholy-Nagy University of Art and Design (MOME) and SALT Restaurant have reached a major milestone on the road to a circular culinary culture. Their collaborative research resulted in a new plate with zero environmental impact for the sustainable enjoyment of the best haute cuisine has to offer.
The works created by the latest generation of product design students of Moholy-Nagy University of Art and Design (MOME), presented at the S/ALON BUDAPEST home trend fair on 22 to 24 September at the Budapest Arena all share a focus on the passion for the traditions of handcrafting, sustainability, innovation, and emotional connection. Uniquely in Hungary, the fair showcases the latest home decor trends, furniture, lighting solutions, flooring and wall coverings, home textiles, and accessories in extraordinary interiors, and is centered around the relationship of design and nature.
Design Theory MA student Eszter Sára Szabó earned the grant with her exhibition concept developed for beyond galleries, while Art and Design Management MA student Natasa Tereh and Sebestyén Teodor Bárány received the accolade for an impressive showcase designed for the MOME Campus.