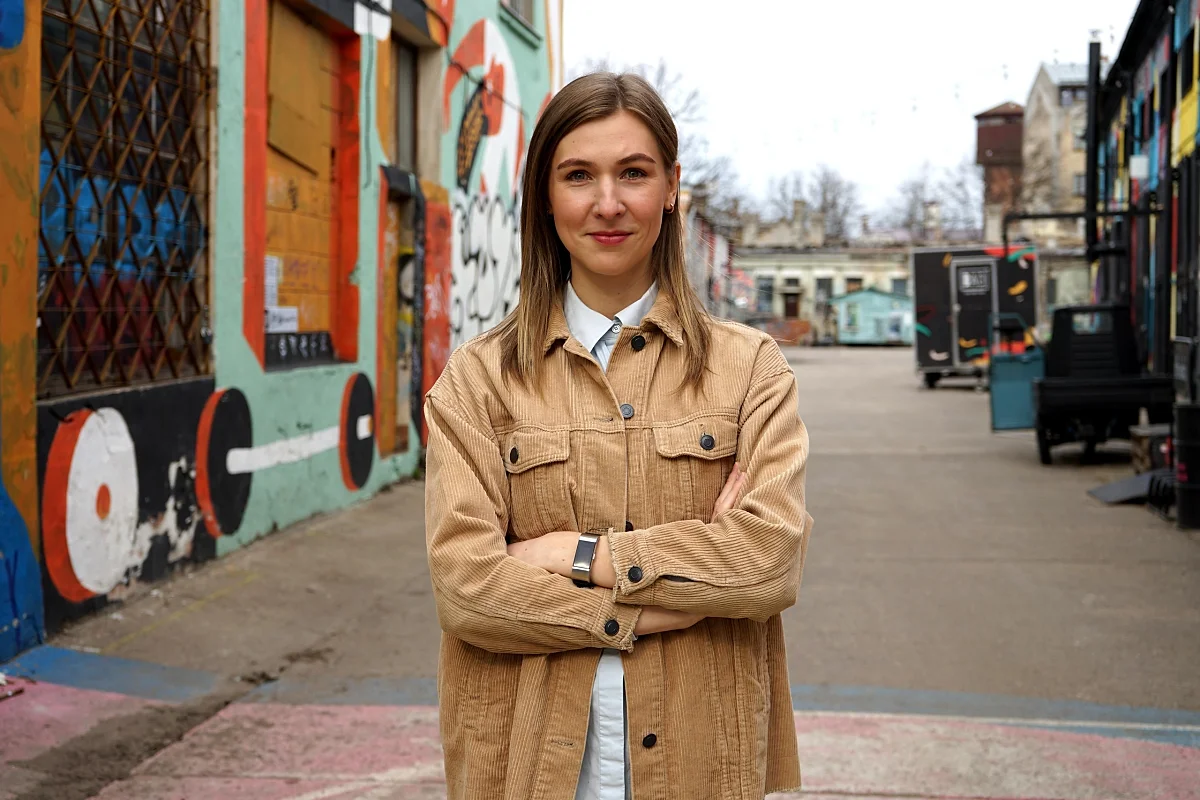 MOME's new Head of Innovation joins from the Baltics
Moholy-Nagy University of Art Design Budapest (MOME) takes its research & development activity to a new level. An international call for applications was launched to appoint the head of the MOME Innovation Centre, in response to which 160 professionals submitted applications from 5 continents. The young winner joins from the Baltics, globally renowned for their innovation results.
Since 2020 the Moholy-Nagy University of Art and Design Budapest (MOME) has operated as a private institution. The aim of the university is to become the best-known educational hub in the Central European region within the fields of creative industries by 2030. In reflection of this strategic goal, MOME's research & development activity also moves to the next level.
An important stage in the process was the launch of an open international call to find a new head for the MOME Innovation Centre. Interest in the position surpassed all expectations: more than 160 applicants from 5 continents and 29 countries entered the competition. The selection criteria included management experience, having a professional network relevant and valuable for MOME's international ambitions, in-depth knowledge of Central European cultural and economic context, as well as sensitivity to social, business and ecological challenges. The winner was selected by consensus with the MOME Senate also expressed its support.
"The enormous popularity of our call in itself is a milestone for MOME, proving that we have excellent foundations to build an international brand. Our winner is a smart and dynamic individual with a strong collaborative attitude, who brings to Hungary the systematic approach of the Baltics known for their performance in innovation. Under her leadership, the team will be able to make a significant impact"—said Gergely Böszörményi-Nagy, President of the Foundation for Moholy-Nagy University of Art and Design Budapest.
Excellence forms part of MOME's history and these days are characterised by a sweeping pace of development, which substantially affects the cultures nurtured by us. The bar is set high by the co-movement of previously distant areas of research and creation, and common reflection on the future – all while maintaining the benchmark of quality. The knowledge that can be acquired at our institution, the creative work and research carried out here must be relevant both in Hungary and in the world. A key role in solving this great task will be played by the new leader of the Innovation Centre, who is welcomed by the MOME community warmly, with high hopes and a lot of work." – pointed out József Fülöp, rector of MOME.
Following a successful track record of co-creating the innovation district in the Latvian capital, Riga, Lasma Ivaska joins the MOME Innovation Center. Her field of expertise is open innovation led by the involvement of various disciplines and stakeholder groups. She obtained her degrees in urban and regional economics as well as in literature and political science in Riga and Glasgow. She also founded a civil initiative in her home country to teach city householders how to repair popular technological devices manually instead of continuously replacing them, thus contributing to sustainability.
"Only a few art and design universities in our region have put fostering innovation and social impact among their priorities, thus I believe MOME is on the fast track to becoming an internationally renowned design and research partner for private and public stakeholders. I'm more than excited to join the Innovation Centre to accelerate partnerships, promote interdisciplinary cooperation and help promising ideas gain traction", emphasised Lasma Ivaska.
More news
MOME has launched English language courses at different levels led by native teachers not just to improve the level of language skills in general but also to teach the vocabulary of the academic terminology, creative fields and the jobs trained at the university.
What does it take for a young designer to be successful? Whether for running their own graphic design or animation studio, founding their own fashion label or working as an employee, future designers need market and entrepreneurial skills to succeed and realise their goals. For this purpose, MOME teachers have developed a course that is unique in the Central Eastern European region, providing students with a business approach specifically reflecting the needs of the creative industries. The Business to Design (B2D) educational programme was created with involvement of prominent professionals and entrepreneurs in the field, MOME alumni, as well as invited international speakers. Its originality lies in it forming part of the curriculum and being a mandatory subject for all BA students.
Battling the effects of global crises that creep into our everyday lives, we may easily find ourselves on a rollercoaster between mounting panic and the impassiveness brought on by a sense of futility. In the face of steadily accumulating challenges, we are justified in wondering how to proceed.