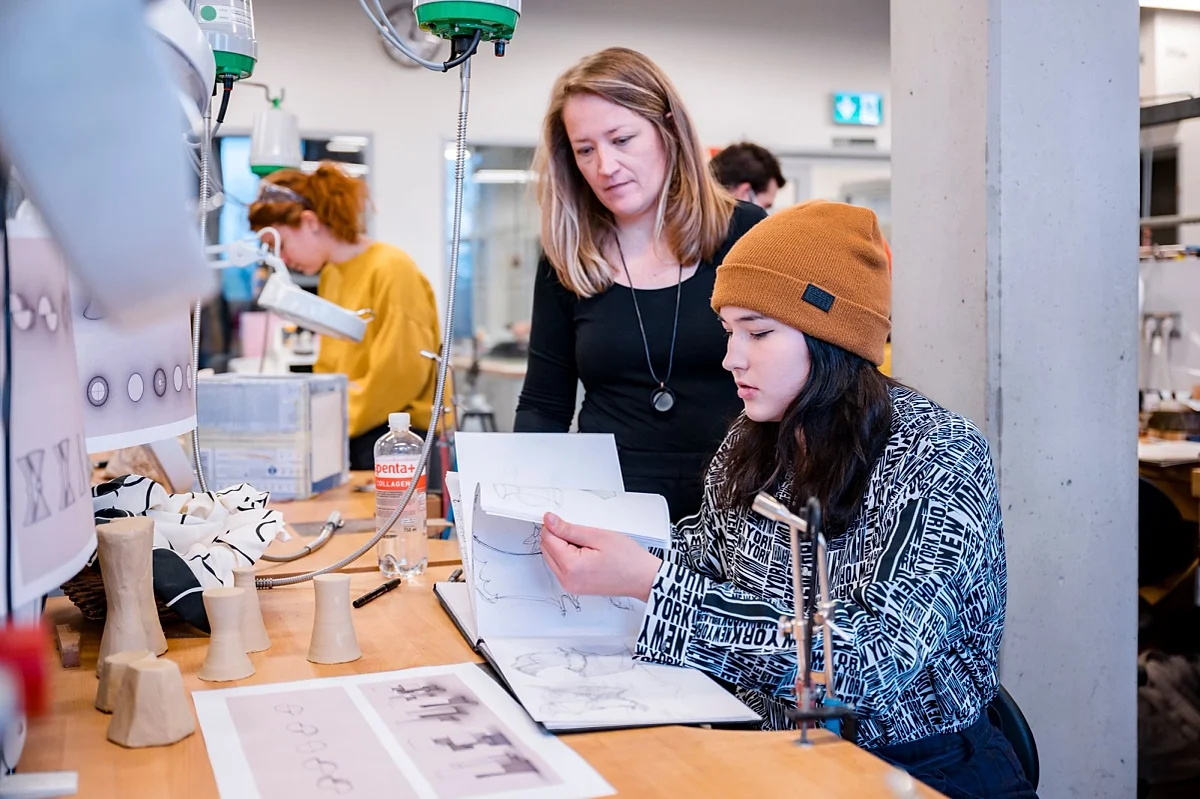 MOME's object design students design the new award trophies of the Centre for Energy Research
As part of the collaboration between MOME and the Centre for Energy Research (CER), Object Design BA students at a course were tasked with designing award trophy sets that will be used to recognise the outstanding achievements of junior associates and commemorate the work anniversaries of members of staff with decades of history with the Centre.
This interdisciplinary collaboration offers a unique opportunity for object design students to experience various fields of science through live projects.
The research centre conducts world-class basic, applied and developmental scientific research in nuclear energy, functional materials and nano systems, environmental protection, energy saving and energy security. It is engaged in the investigation of resources that are invisible to the naked eye but exceedingly important in daily life, and can boast findings and studies that are unparalleled not just in Hungary, but also globally.
The assignment given to object design students was to condense intangible reality into tangible items during their coursework. The structure of the course syllabus was defined by the visit to the research centre designed to help participants assess fields of energy research using design considerations. To design the award trophies, students were required to consider the strategic focuses of the research centre, such as nuclear fusion, nuclear energy, energy science, as well as space research, environmental science and functional material research, and try and capture the essence of these fields.
Designing a set of five award trophies is a complex task that would be inconceivable without an interdisciplinary approach. The closing phase of the course mostly involved developing the designs and creating the items at the workshops. The concepts of the 10 participating students will be featured in our Showcase.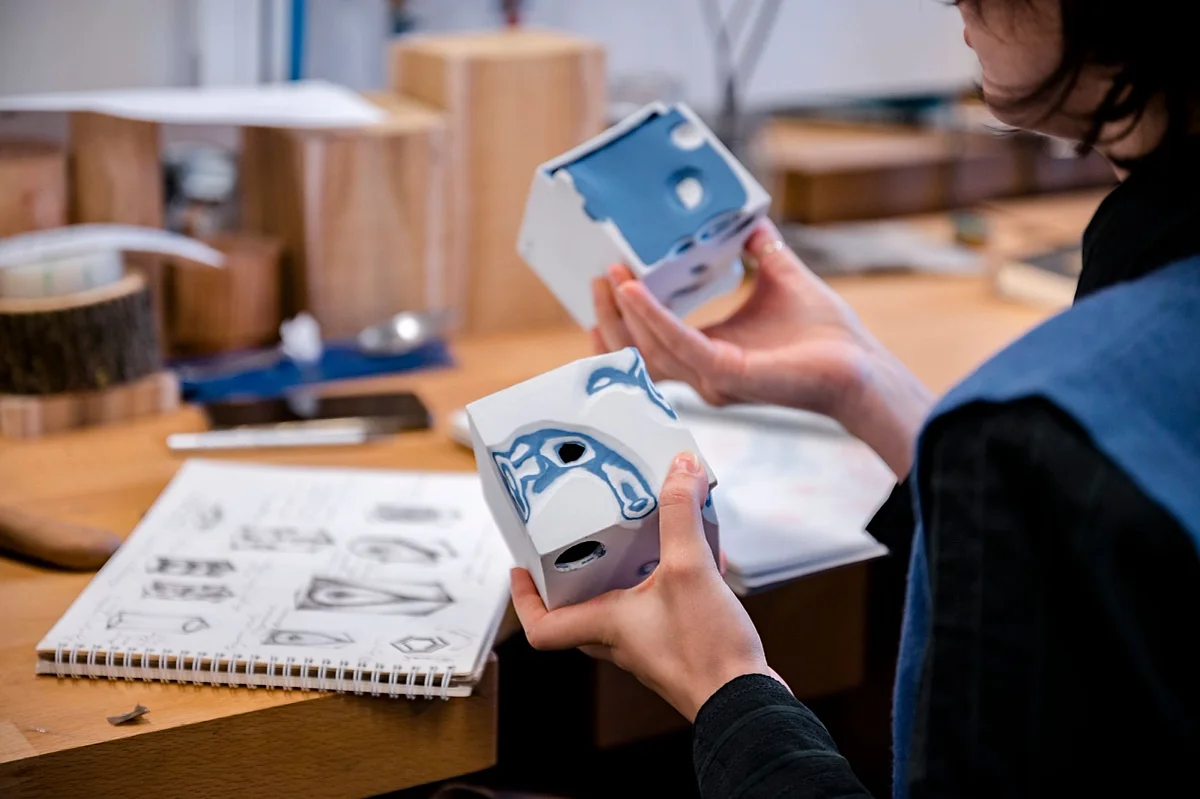 "It is a great challenge to capture the character of the Centre for Energy Research in a physical object in a representative way. The most fascinating aspect of the collaboration was the search for common ground by the research centre using the toolset of design and the object design students relying on the toolkit of applied contemporary art for the purpose of creating an award item. It is exciting to see science and art work together", commented Renáta Dezső, head of the Object Design BA and project lead Renáta Dezső, adding that she believed designing a set of award trophies was a particularly intriguing assignment for MOME students because it was a real-life assignment for a real customer – a strategically significant research institute.
From the 10 concepts developed during the semester course, a jury of six comprising executives from both institutions selected the top three works that would be used for creating the award trophies presented annually in five categories.
The top three designs were made by Anna Alpár, Benjamin Kulin and Diána Rakonczai, while the special prize went to Erzsébet Buliska.
In addition to Renáta Dezső, participants in the collaboration included head of the metalwork specialisation Zoltán Tóth on behalf of our university, and Director General and senior development engineer and communication associate Tamás Szabolics (Fusion Plasma Physics Department, Atomic Energy Research Institute Centre for Energy Research) on behalf of the Centre for Energy Research.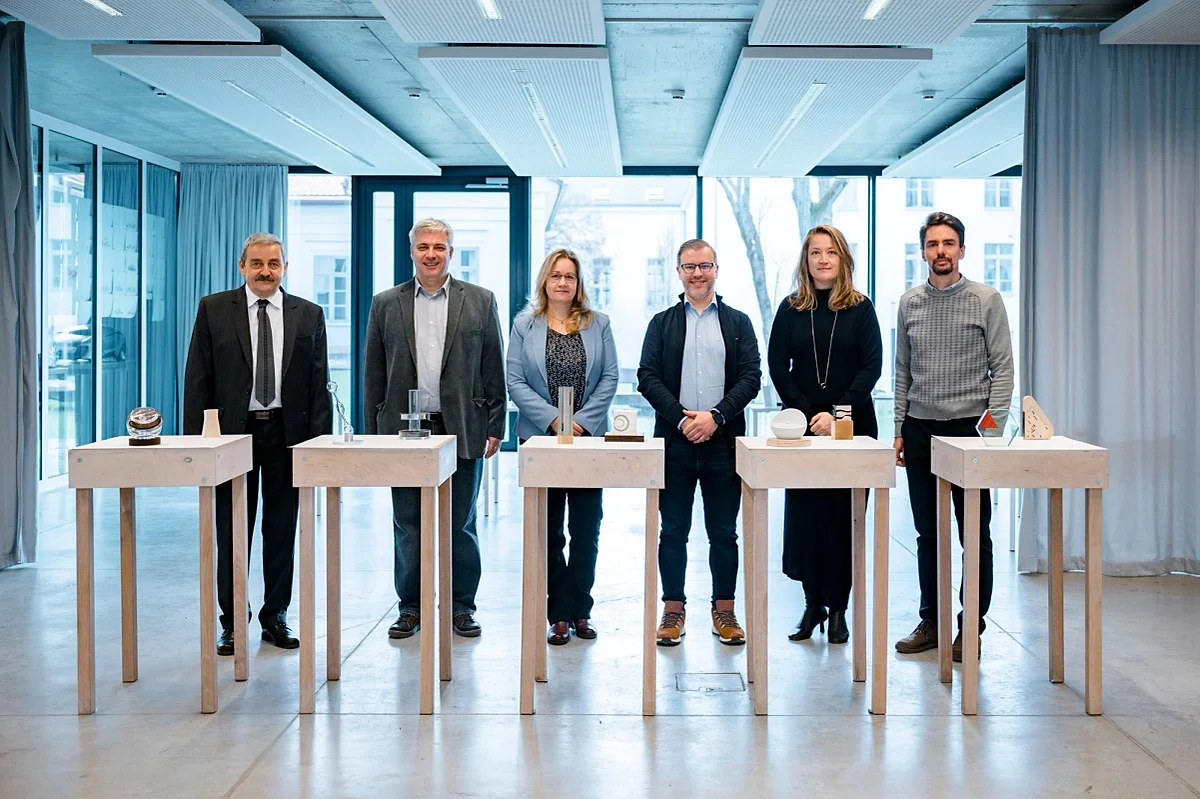 Works by students of the course (Anna Alpár, Bianka Bene, Lilla Bogyó, Erzsébet Buliska, Benjamin Kulin, Tamás Köte, Sára Maya Magyar, Mónika Ildikó Mercs, Diána Alexandra Rakonczai, Anna Szöllősi) are available here.
Members of the jury included senior research associate Dr. Tünde Tóth, scientific consultant of the Institute of Technical Physics and Materials Science of the CER Dr. Csaba Balázsi, Director of the Institute for Energy Security and Environmental Safety of the CER Dr. Tamás Belgya, development engineer / communication associate Tamás Szabolics, MOME teacher Dr. Renáta Dezső, and Noémi Ferenczy award winning teacher Zoltán Tóth.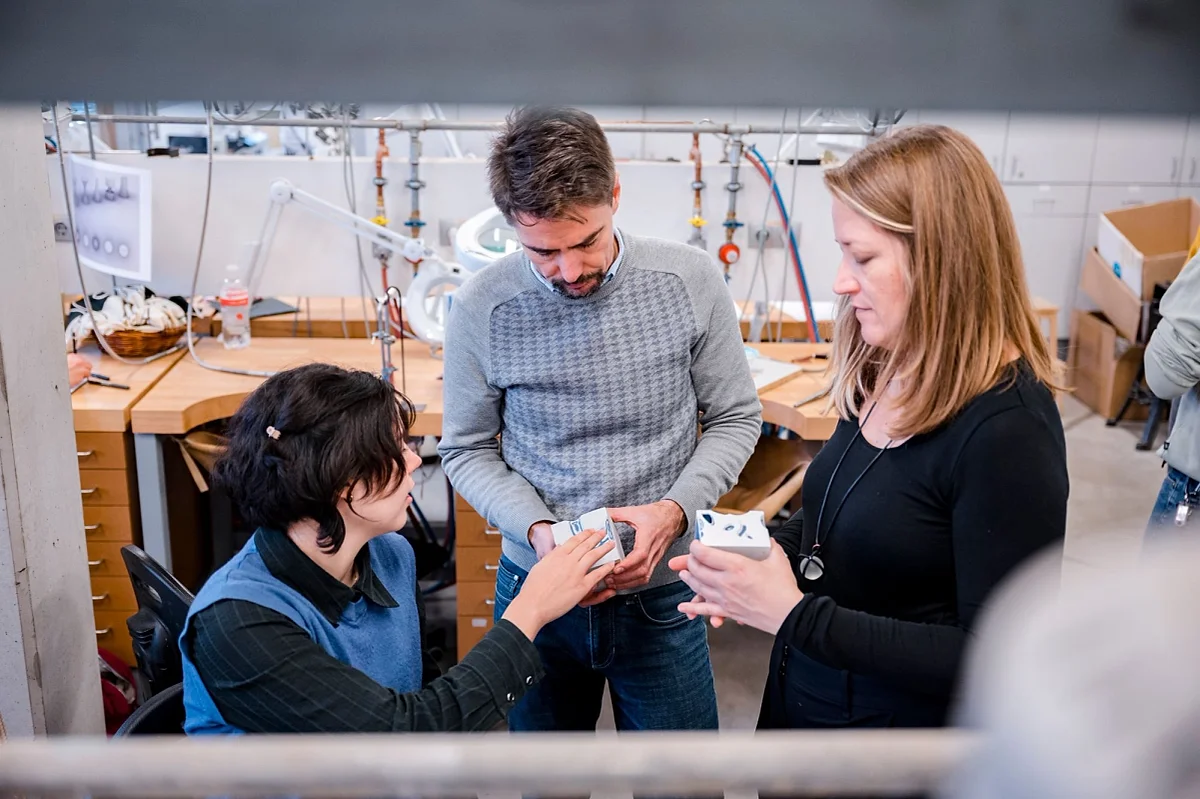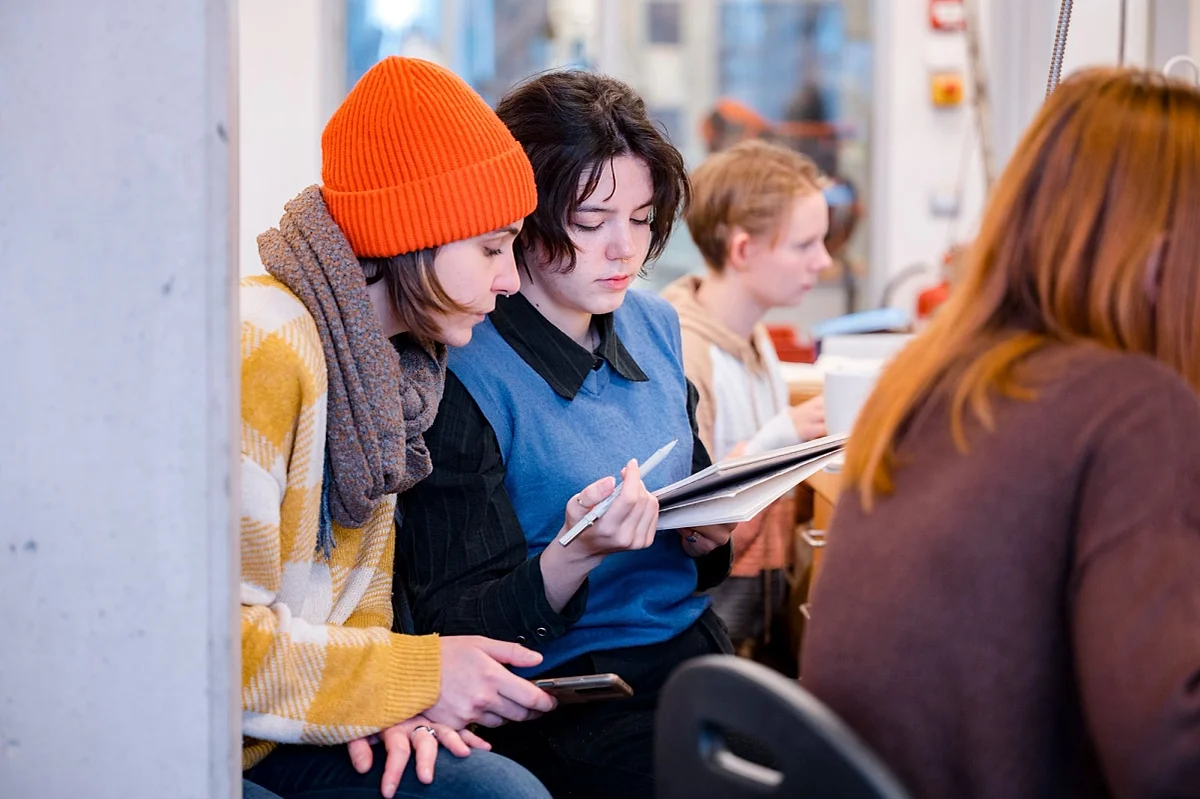 More news
One of the most important events in the life of nearly 250 students will take place shortly. The diploma defences will be held between 5 and 21 June, and like in previous years, many of them will be open to the public. The Diploma Exhibition of masterworks will be on display on 17 and 18 June at several locations across the Campus. Once again, MOME's graduation ceremony will feature world-renowned creative professionals and artists whose career and oeuvre can serve as a model for students.
What will the future bring in education, healthcare, or transportation? What will life be like in 2043? These are the questions that participants of the Jump into the future! creative competition can once again reflect on together with MOME teachers. With help from the university's teachers, they can develop their designs as part of a several-week-long intensive mentoring process.
School teaching practice has always been an important focus of MOME's teacher training, as real-life school setting is the best preparation environment for those looking to become a teacher. Each year, MOME's Design and Visual Arts Teacher programme, which produces 10 graduates, is in great demand, and belongs to teacher training, one of the most popular areas of training.