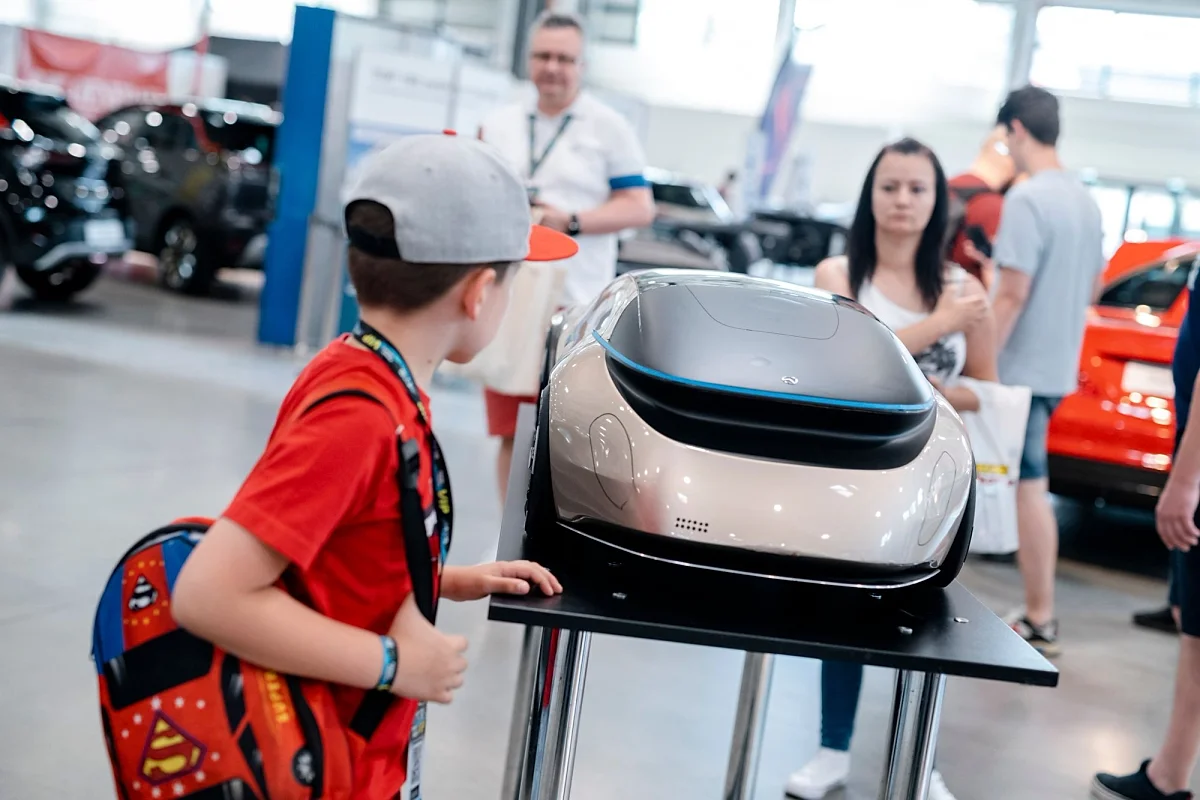 MOME's Vehicle Design programme made its debut at the AMTS
The Vehicle Design programme of Moholy-Nagy University of Art and Design made its debut with an intriguing presentation and spectacular physical and virtual models at the AMTS, one of Hungary's top car event taking place between 27 and 29 May.
Over the past two decades of the collaboration between Mercedes-Benz and MOME, the programme has risen to the forefront globally. At the opening day of the AMTS (Automobile and Tuning Show) on 27 May, head of MOME Design Institute Péter Molnár described the details of the collaboration with the car brand as part of the exhibition Hungarians in the International Automotive Industry.
MOME's stall gave an insight to the daily life and behind-the-scenes secrets of the Vehicle Design programme, and offered the opportunity to view the most recent student designs virtually in the VR corner in addition to the physical models.
The milestone anniversary of the collaboration with Mercedes-Benz will be celebrated by the university with a grand series of events, featuring chief design officer of the luxury brand Gorden Wagener, who will deliver a speech, as well as inaugurate the Mobility Design Lab, the university's new, innovative designer workshop together with the President of MOME Foundation. In the next 20 years, MOME will be engaged in researching and shaping the future of broader mobility.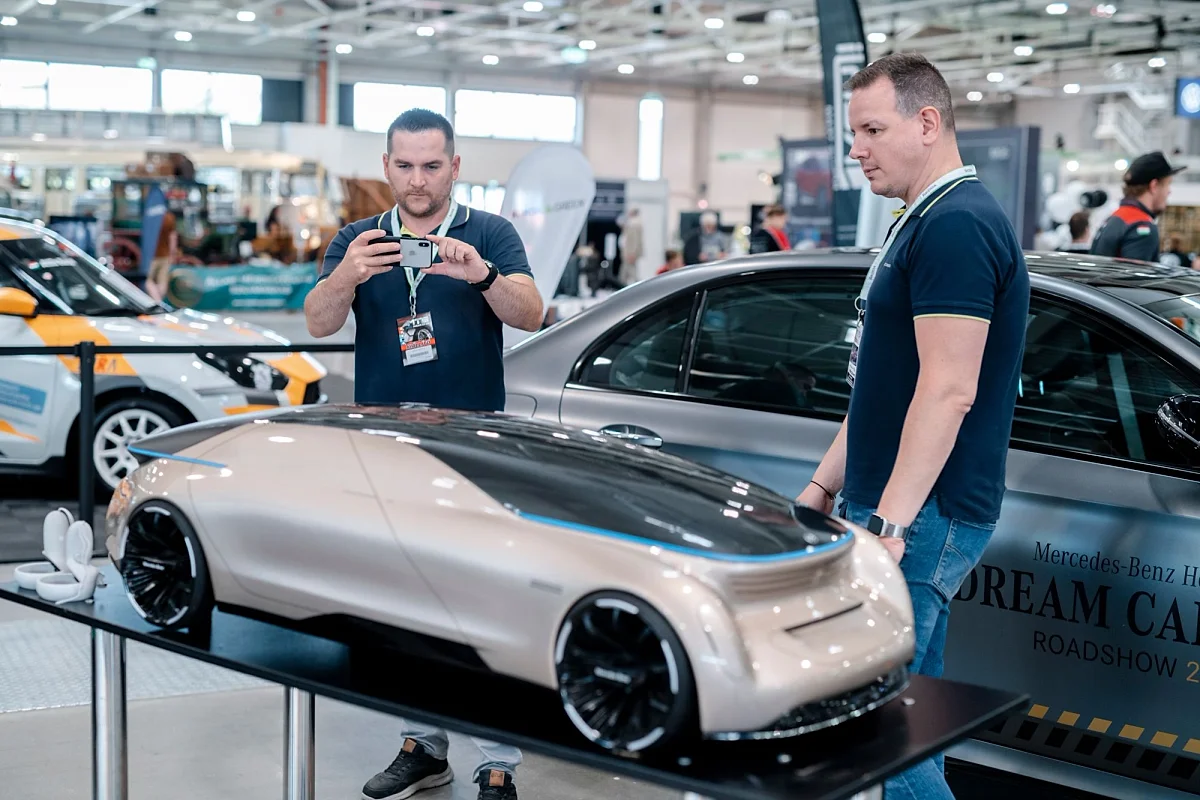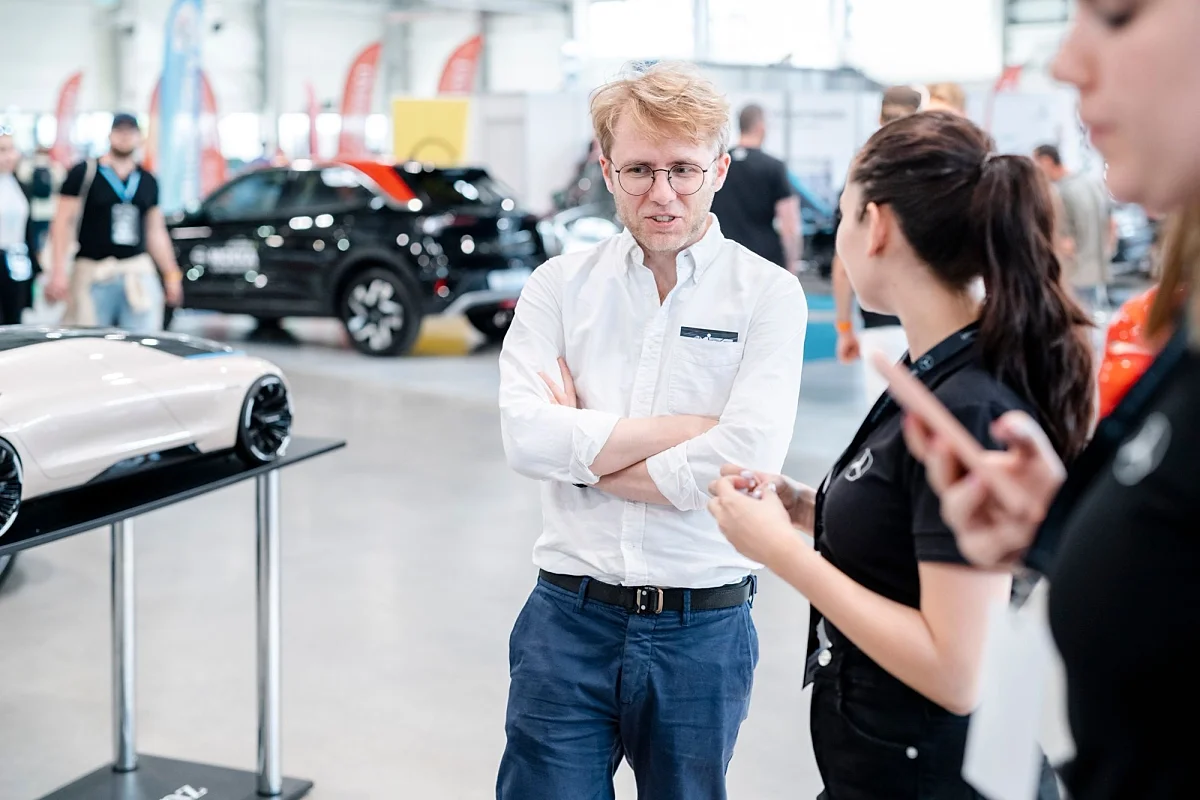 More news
How to make gastronomy truly sustainable? Moholy-Nagy University of Art and Design (MOME) and SALT Restaurant have reached a major milestone on the road to a circular culinary culture. Their collaborative research resulted in a new plate with zero environmental impact for the sustainable enjoyment of the best haute cuisine has to offer.
The works created by the latest generation of product design students of Moholy-Nagy University of Art and Design (MOME), presented at the S/ALON BUDAPEST home trend fair on 22 to 24 September at the Budapest Arena all share a focus on the passion for the traditions of handcrafting, sustainability, innovation, and emotional connection. Uniquely in Hungary, the fair showcases the latest home decor trends, furniture, lighting solutions, flooring and wall coverings, home textiles, and accessories in extraordinary interiors, and is centered around the relationship of design and nature.
Design Theory MA student Eszter Sára Szabó earned the grant with her exhibition concept developed for beyond galleries, while Art and Design Management MA student Natasa Tereh and Sebestyén Teodor Bárány received the accolade for an impressive showcase designed for the MOME Campus.