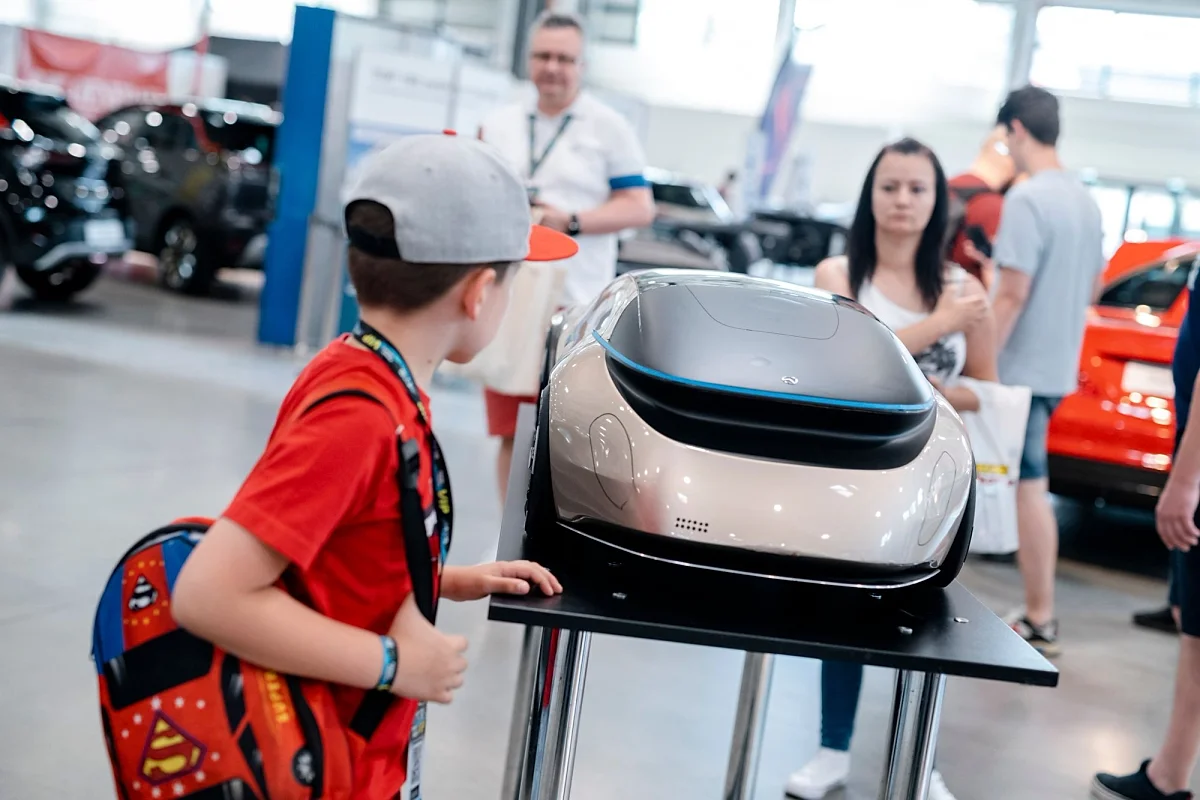 MOME's Vehicle Design programme made its debut at the AMTS
The Vehicle Design programme of Moholy-Nagy University of Art and Design made its debut with an intriguing presentation and spectacular physical and virtual models at the AMTS, one of Hungary's top car event taking place between 27 and 29 May.
Over the past two decades of the collaboration between Mercedes-Benz and MOME, the programme has risen to the forefront globally. At the opening day of the AMTS (Automobile and Tuning Show) on 27 May, head of MOME Design Institute Péter Molnár described the details of the collaboration with the car brand as part of the exhibition Hungarians in the International Automotive Industry.
MOME's stall gave an insight to the daily life and behind-the-scenes secrets of the Vehicle Design programme, and offered the opportunity to view the most recent student designs virtually in the VR corner in addition to the physical models.
The milestone anniversary of the collaboration with Mercedes-Benz will be celebrated by the university with a grand series of events, featuring chief design officer of the luxury brand Gorden Wagener, who will deliver a speech, as well as inaugurate the Mobility Design Lab, the university's new, innovative designer workshop together with the President of MOME Foundation. In the next 20 years, MOME will be engaged in researching and shaping the future of broader mobility.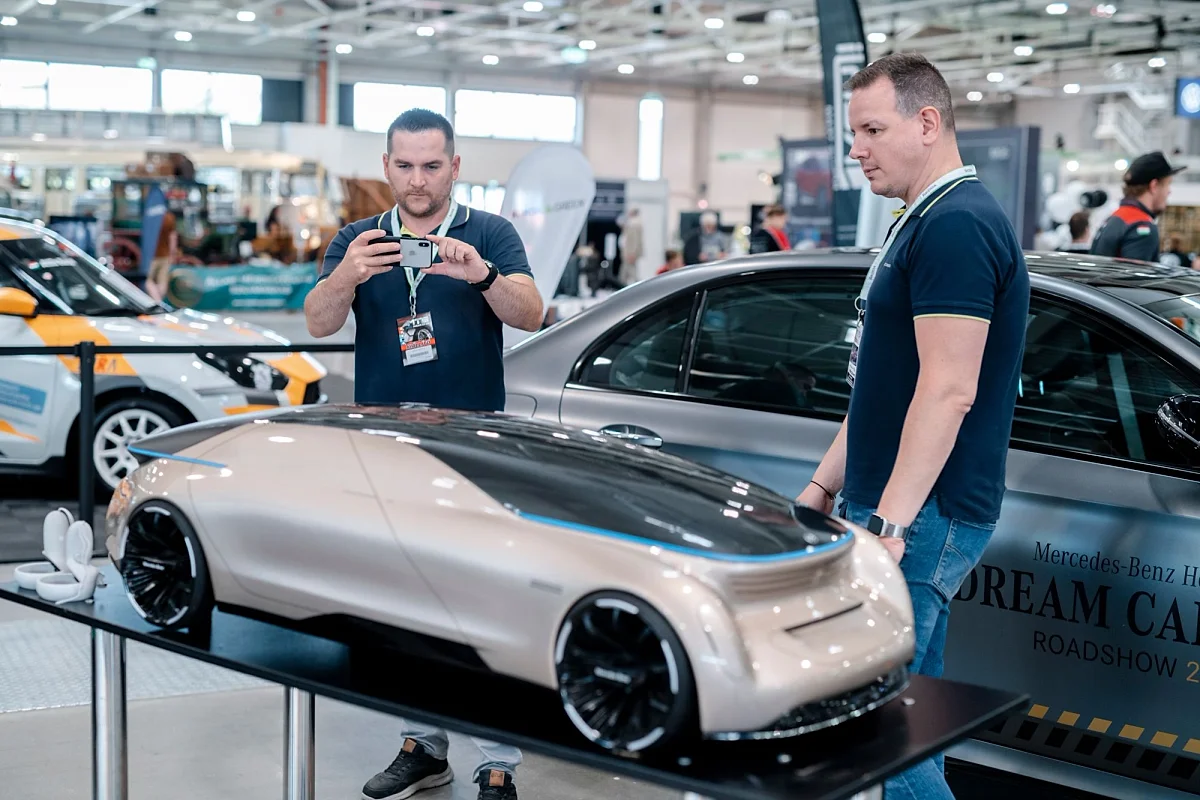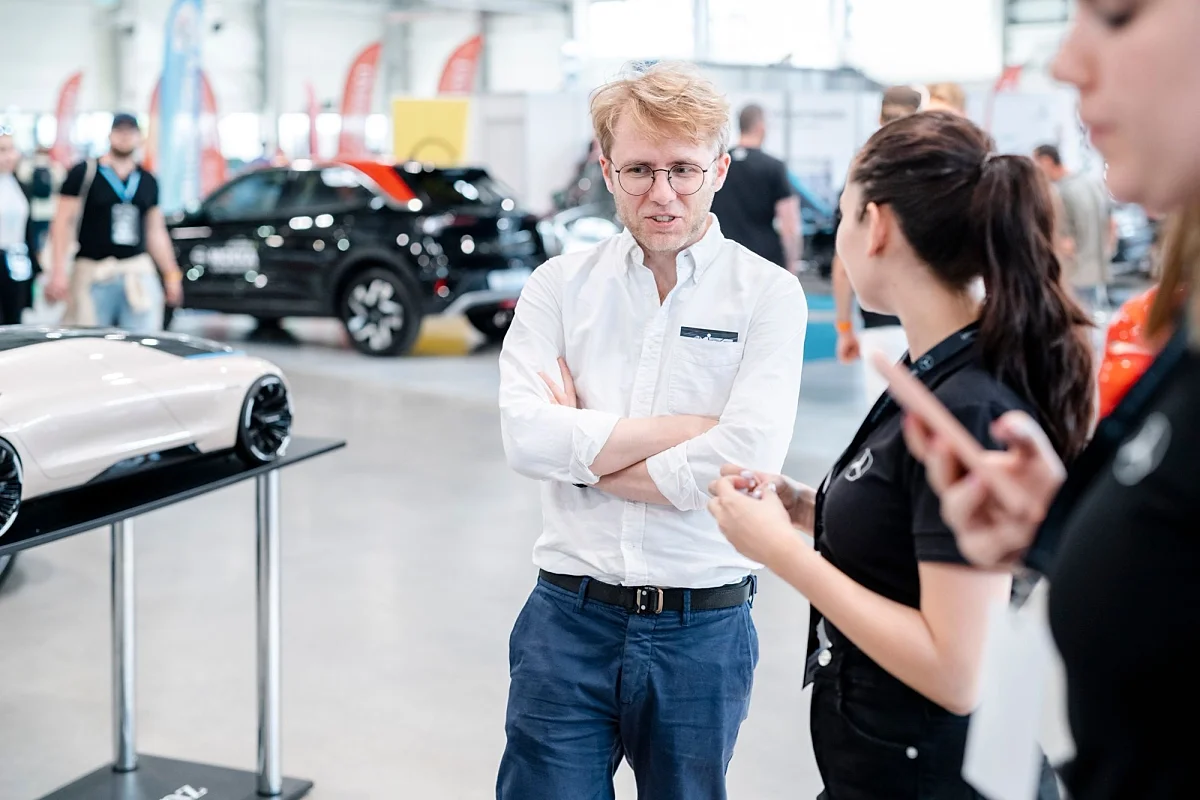 More news
Various social problems that need to be addressed have come to play an increasingly prominent role in everyday life, begging the question how to go about solving them.
Two of our graduate students from last year, Szabolcs Fülöp (Graphic Design MA) and Erzsébet Jiang (Fashion and Textile Design MA), are among this year's GRADUATION PROJECTS winners. The review, whose history stretches back to 2002, focuses on work by design students in higher education in the Czech Republic, Poland, Hungary and Slovakia. It has already acknowledged numerous Hungarian students, many of whom are MOME graduates.
Starting from this semester, students can also take an accredited Permaculture Design Course (PDC). The full-house public launch event took place on 4 March in the MOME Auditorium, introducing permaculture as a design system and approach that simulates ecological processes in nature and draws on the synergies between landscape, man and natural resources.