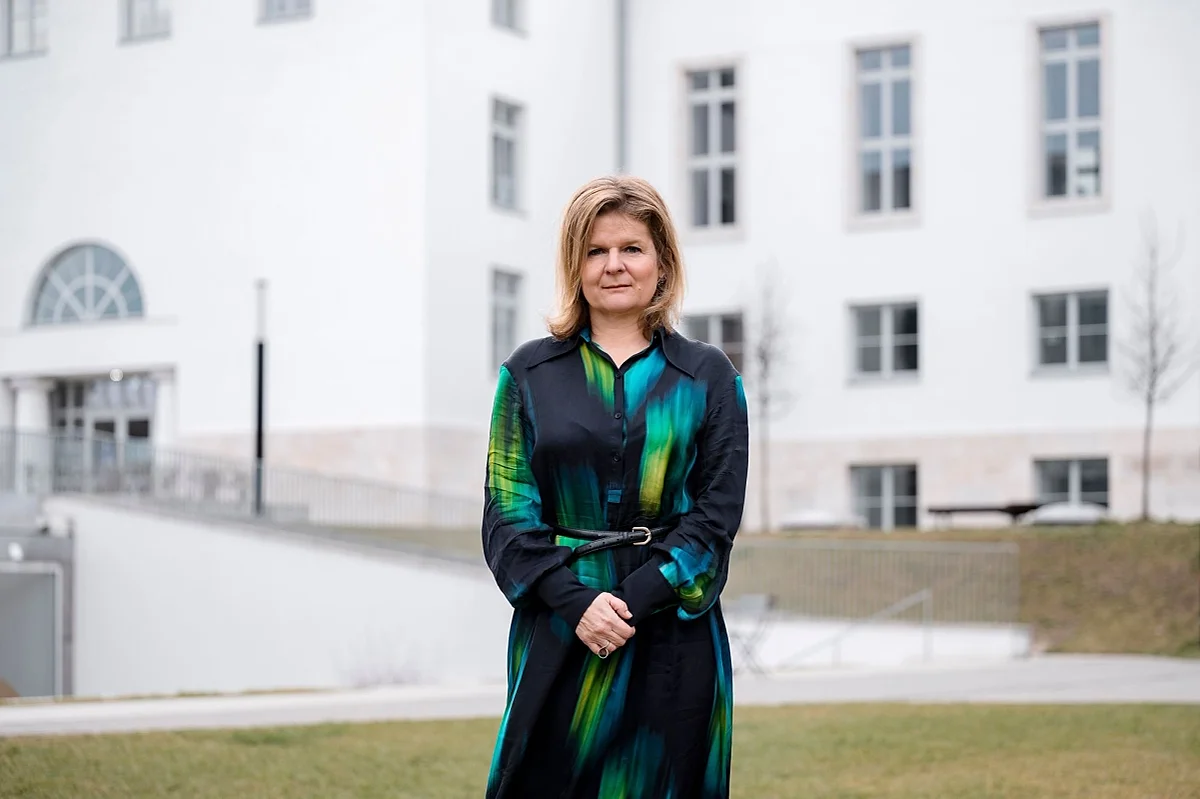 New CEO of MOME Réka Matheidesz was named one of the top 50 most influential women in Hungary
"I am moving forward with all that I started back then: connecting and empowering national and international creative industry, academic and business players to help boost the global embeddedness and visibility of Hungarian design", said Réka Matheidesz, MOME's new CEO appointed as of 1 March 2023.
After exceptional accomplishments as a development policy expert and creative industry entrepreneur, she went on to drive a manifold increase in MOME's tender revenue and projects in less than two years as head of the Tender and Development Directorate newly created for this purpose, and became a widely esteemed and respected leader of the University.
As CEO, she will oversee the university's operational and development processes, including financial management, HR policy, tender activities and brand building.
She has received several accolades for her work, including the Ernst & Young Entrepreneur of the Year Award and the European Entrepreneur Award. In March 2023, she was named one of the top 50 most influential women in Hungary by Forbes Hungary.
More news
How to make gastronomy truly sustainable? Moholy-Nagy University of Art and Design (MOME) and SALT Restaurant have reached a major milestone on the road to a circular culinary culture. Their collaborative research resulted in a new plate with zero environmental impact for the sustainable enjoyment of the best haute cuisine has to offer.
The works created by the latest generation of product design students of Moholy-Nagy University of Art and Design (MOME), presented at the S/ALON BUDAPEST home trend fair on 22 to 24 September at the Budapest Arena all share a focus on the passion for the traditions of handcrafting, sustainability, innovation, and emotional connection. Uniquely in Hungary, the fair showcases the latest home decor trends, furniture, lighting solutions, flooring and wall coverings, home textiles, and accessories in extraordinary interiors, and is centered around the relationship of design and nature.
Design Theory MA student Eszter Sára Szabó earned the grant with her exhibition concept developed for beyond galleries, while Art and Design Management MA student Natasa Tereh and Sebestyén Teodor Bárány received the accolade for an impressive showcase designed for the MOME Campus.