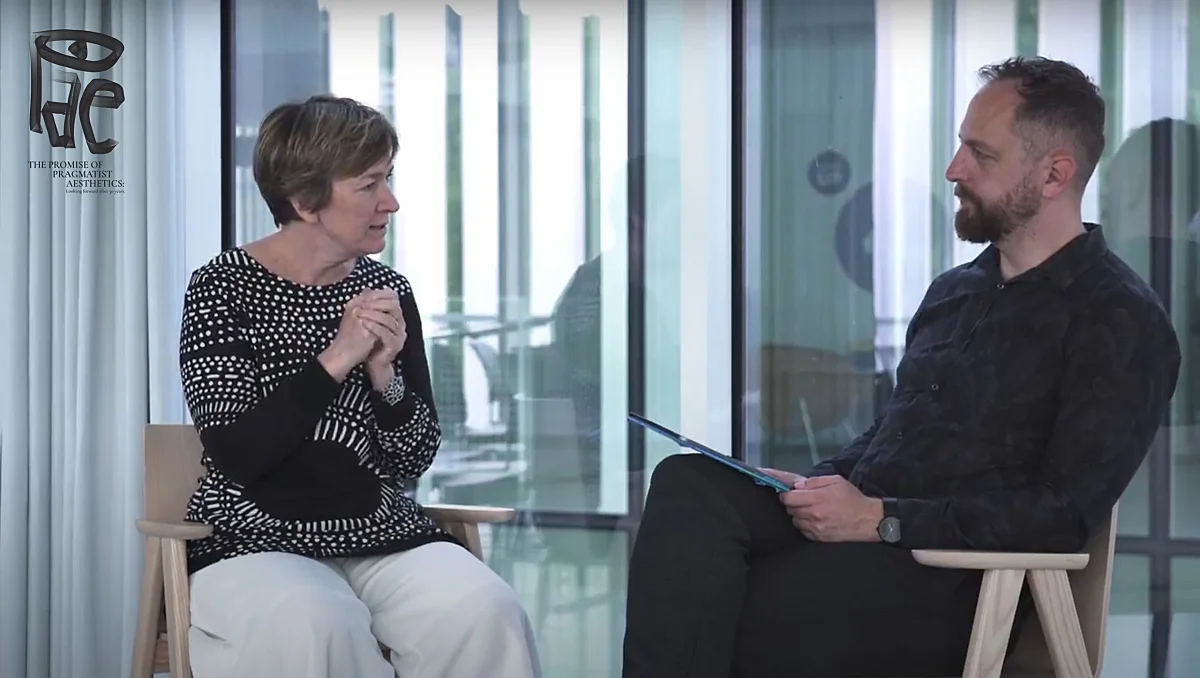 Pragmatist Aesthetics: Looking Back after 30 Years – Interview with interaction designer Kristina Höök
In May 2022, a four-day international conference called "The Promise of Pragmatist Aesthetics: Looking Forward after 30 Years" was organized by MOME's Doctoral School. One of the keynote speakers was Kristina Höök, professor at the KTH Royal Institute of Technology and interaction design expert, who spoke about the possibilities of Soma Design.
Höök's concept takes into account the designer's own physical dimension and the specificities of digital design and digital technology. As the author of "Designing with the Body", she encourages results that open the way for users to a deeper aesthetic experience and reflective interpretation. With her team, she has designed interactive fixtures and furniture that increase body awareness, but she has also created anxiety-reducing devices and drones that interact with dancers. These experiments are all part of the Soma Design programme, which Höök is giving insights into through her own experience as a designer and educator.
Kristina Höök was interviewed by Thomas Fogarasy, UX-designer and Head of the Interaction Design MA programme at MOME.
Conference website: https://pae30.mome.hu
More news
Various social problems that need to be addressed have come to play an increasingly prominent role in everyday life, begging the question how to go about solving them.
Battling the effects of global crises that creep into our everyday lives, we may easily find ourselves on a rollercoaster between mounting panic and the impassiveness brought on by a sense of futility. In the face of steadily accumulating challenges, we are justified in wondering how to proceed.
The FRUSKA education programme is directed at one of the most vulnerable social groups, providing multi-level learning experiences to teenage girls from disadvantaged backgrounds. At the sessions, they not only learn how to use the jigsaw, but also gain design skills and confidence through the process of creating various items. The methodology developed by the Social Design Hub of the MOME Innovation Center is now available to everyone.