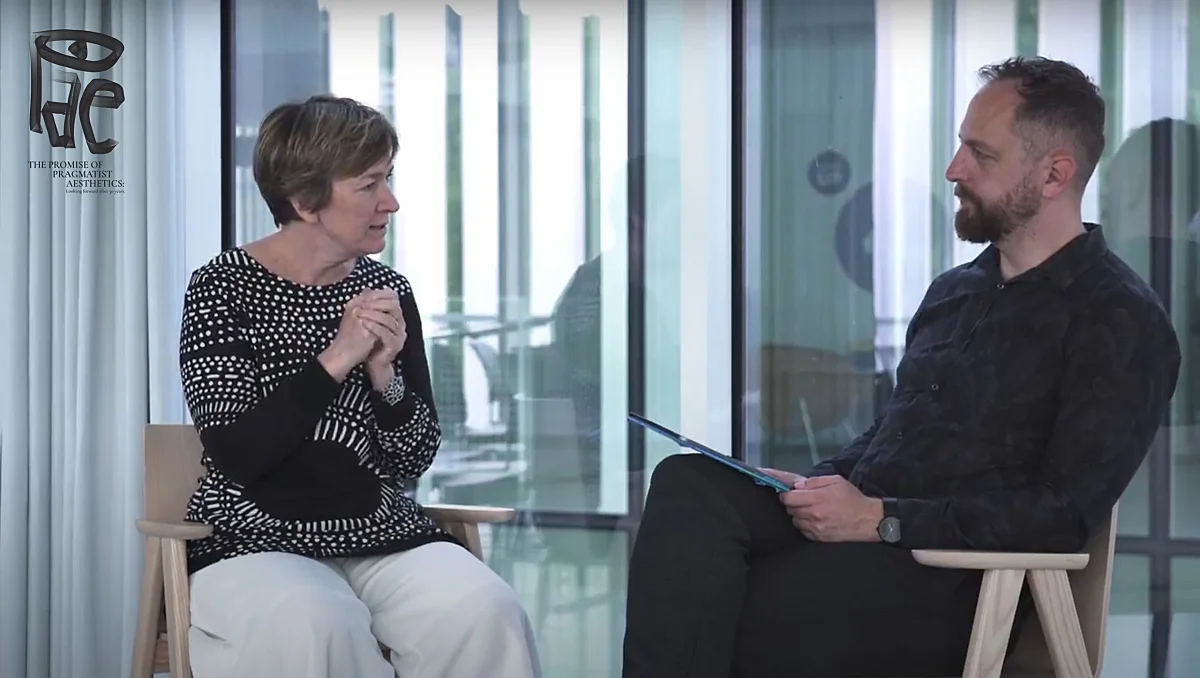 Pragmatist Aesthetics: Looking Back after 30 Years – Interview with interaction designer Kristina Höök
In May 2022, a four-day international conference called "The Promise of Pragmatist Aesthetics: Looking Forward after 30 Years" was organized by MOME's Doctoral School. One of the keynote speakers was Kristina Höök, professor at the KTH Royal Institute of Technology and interaction design expert, who spoke about the possibilities of Soma Design.
Höök's concept takes into account the designer's own physical dimension and the specificities of digital design and digital technology. As the author of "Designing with the Body", she encourages results that open the way for users to a deeper aesthetic experience and reflective interpretation. With her team, she has designed interactive fixtures and furniture that increase body awareness, but she has also created anxiety-reducing devices and drones that interact with dancers. These experiments are all part of the Soma Design programme, which Höök is giving insights into through her own experience as a designer and educator.
Kristina Höök was interviewed by Thomas Fogarasy, UX-designer and Head of the Interaction Design MA programme at MOME.
Conference website: https://pae30.mome.hu
More news
How to make gastronomy truly sustainable? Moholy-Nagy University of Art and Design (MOME) and SALT Restaurant have reached a major milestone on the road to a circular culinary culture. Their collaborative research resulted in a new plate with zero environmental impact for the sustainable enjoyment of the best haute cuisine has to offer.
The works created by the latest generation of product design students of Moholy-Nagy University of Art and Design (MOME), presented at the S/ALON BUDAPEST home trend fair on 22 to 24 September at the Budapest Arena all share a focus on the passion for the traditions of handcrafting, sustainability, innovation, and emotional connection. Uniquely in Hungary, the fair showcases the latest home decor trends, furniture, lighting solutions, flooring and wall coverings, home textiles, and accessories in extraordinary interiors, and is centered around the relationship of design and nature.
Design Theory MA student Eszter Sára Szabó earned the grant with her exhibition concept developed for beyond galleries, while Art and Design Management MA student Natasa Tereh and Sebestyén Teodor Bárány received the accolade for an impressive showcase designed for the MOME Campus.