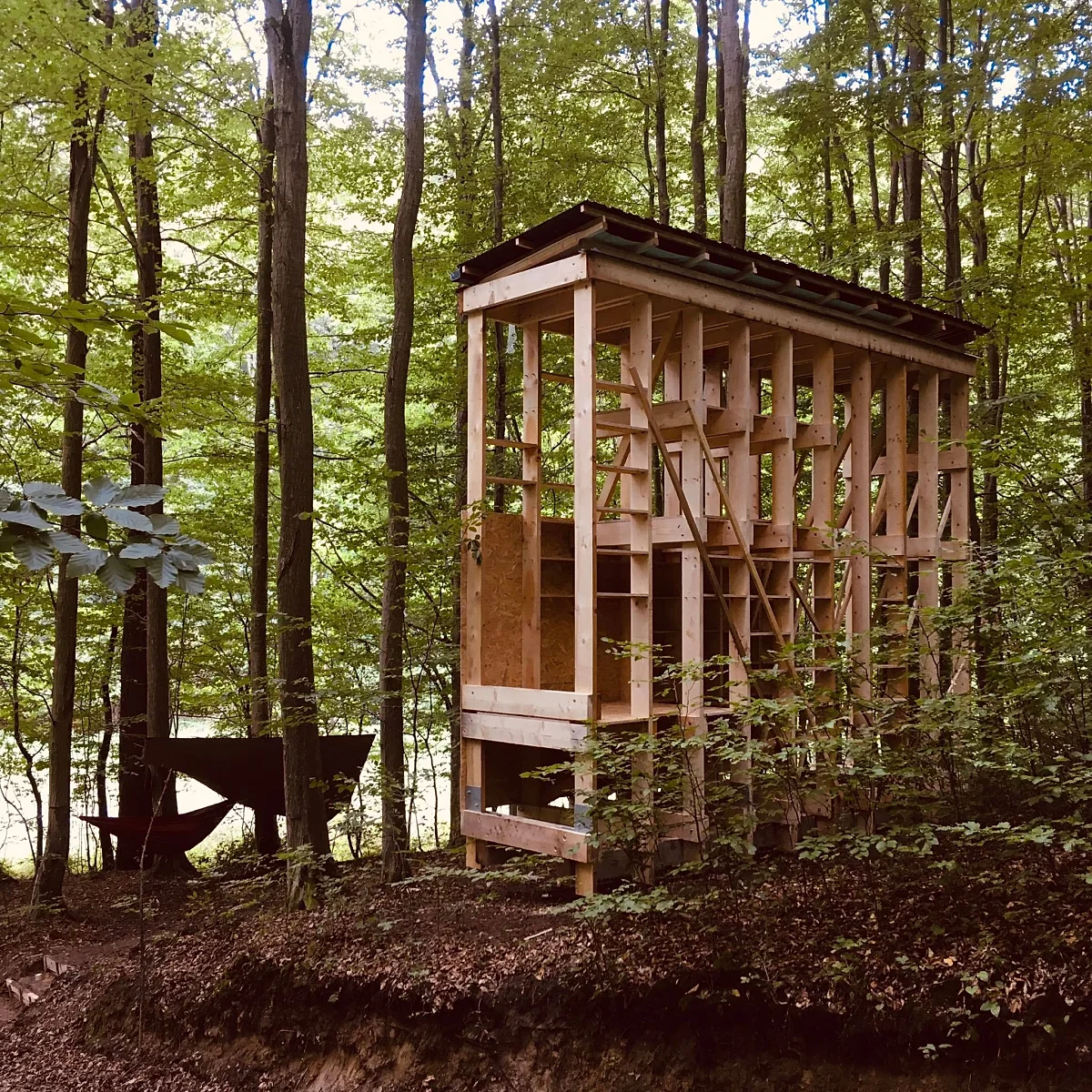 READING CABIN in Csingervölgy
A marriage of art and nature, the reading cabin built according to a design by MOME's architecture students can also be used as a bivouac shelter.
As Dániel Baló, teacher of the MOME students designing the reading cabin told the Veszprém County News Portal, the basic concept was developed by students Imola Fazakas and Liza Formanek as part of a university course and further improved in the next semester together with their fellow students.
The idea of a bivouac shelter was incorporated into the concept to enable hikers to spend the night at the cabin and even heat up food using a gas heater. The interior of the 1.5 meters wide, 5 meters tall and 6 meters long cabin consists of two bookshelves facing each other, with bunks stacked above.
According to Baló, the students made everything themselves with the exception of the glass windows. The cabin was built over a week, using ground screws provided by a business free of charge, and burnt planks. The covered, open porch is accessible to everyone, while the cabin itself, which can house up to 6 people, can be unlocked after putting in a code.
To read more, visit https://www.veol.hu/helyi-kultura/2022/09/a-muveszet-es-a-termeszet-talalkozasa-a-csinger-volgyi-parkerdoben
To read more, visit https://welovebalaton.hu/cikk/2022/9/13/latnivalok-kultura-erdei-olvasokabint-kapott-az-ajkai-molnar-gabor-parkerdo
Listen to the 17 November broadcast of Kossuth Rádió radio station on the subject: https://mediaklikk.hu/kossuth-radio/cikk/2022/11/16/vendeg-a-haznal-kert-es-gyerekirodalom/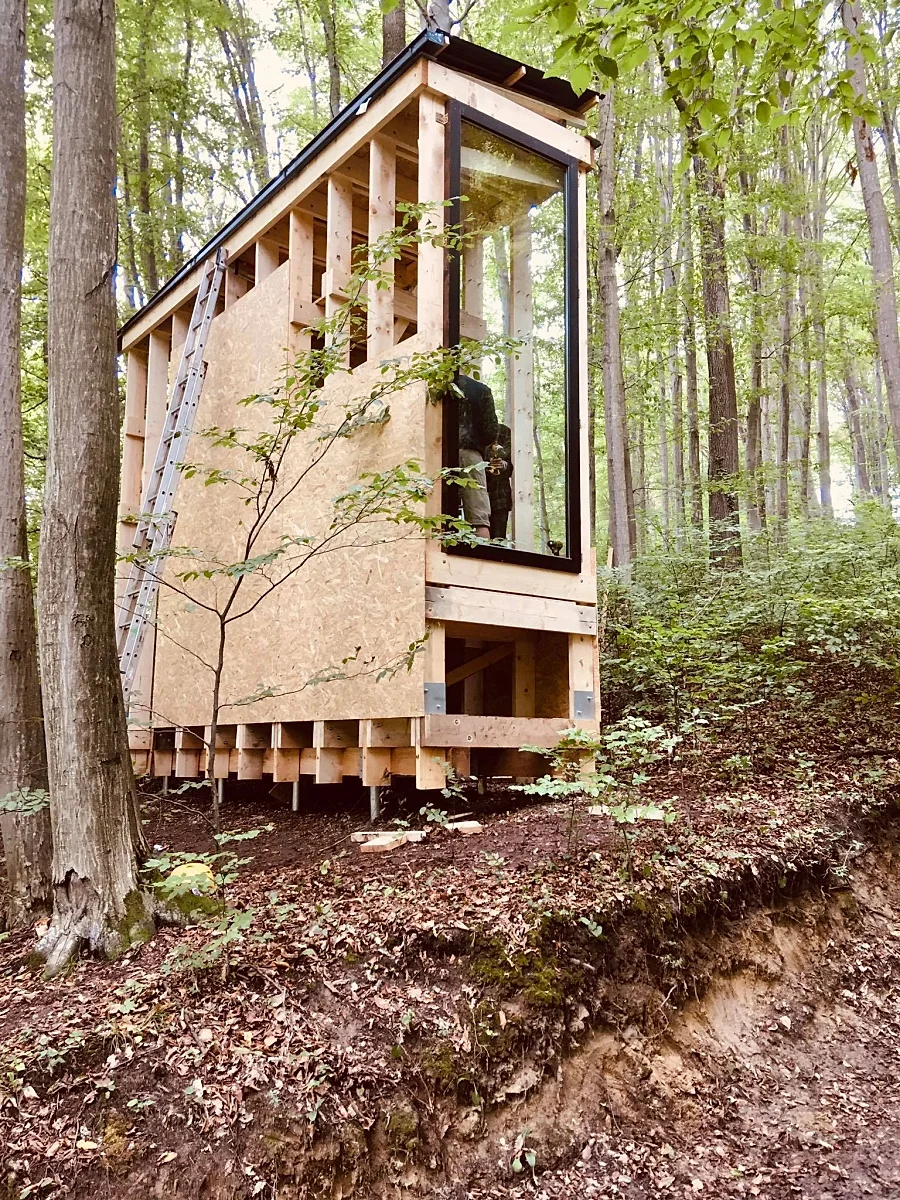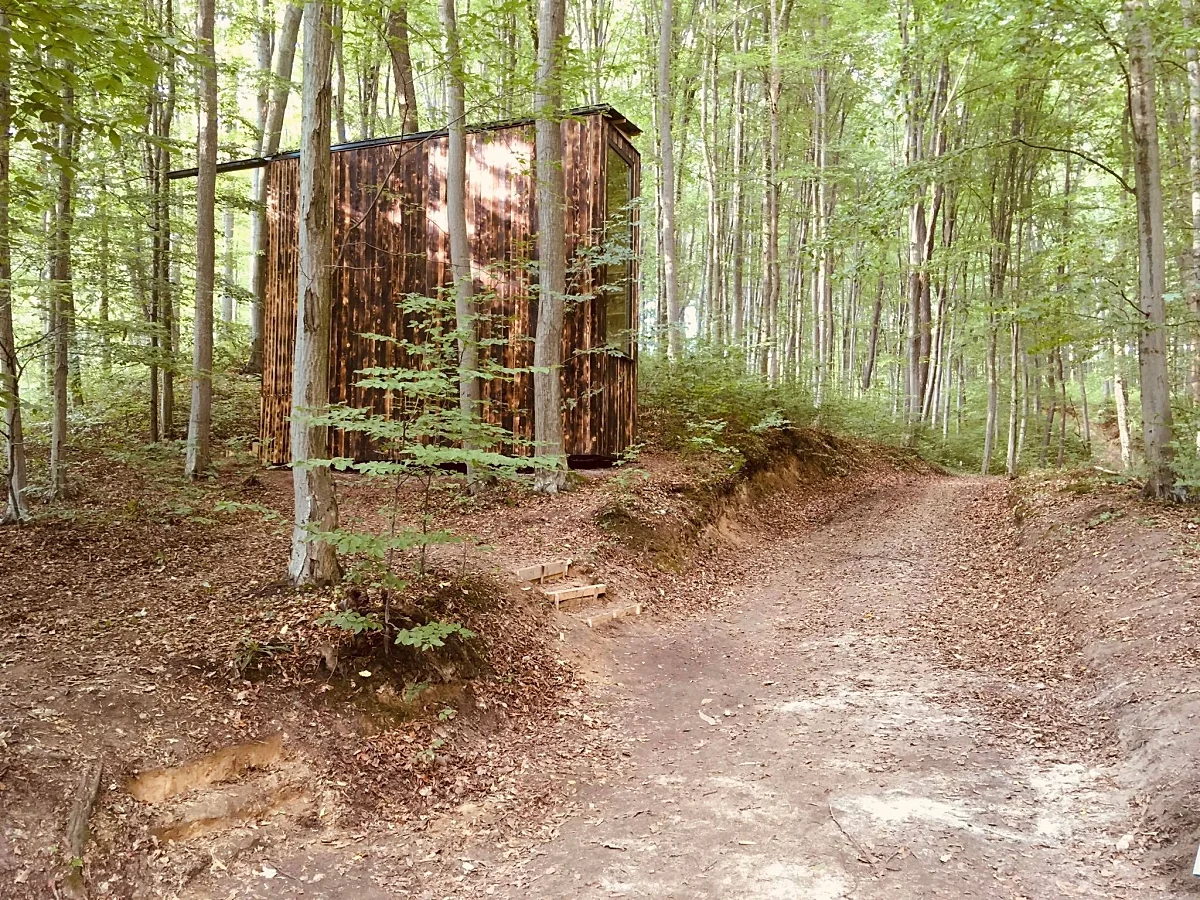 More news
How can graphic design illustrate tolerance? Born in Bosnia and currently living and working in New York, Mirko Ilić launched the Tolerance Poster Show six years ago, which is open to the public until April 2 in the MOME Ground.
What does it take for a young designer to be successful? Whether for running their own graphic design or animation studio, founding their own fashion label or working as an employee, future designers need market and entrepreneurial skills to succeed and realise their goals. For this purpose, MOME teachers have developed a course that is unique in the Central Eastern European region, providing students with a business approach specifically reflecting the needs of the creative industries. The Business to Design (B2D) educational programme was created with involvement of prominent professionals and entrepreneurs in the field, MOME alumni, as well as invited international speakers. Its originality lies in it forming part of the curriculum and being a mandatory subject for all BA students.
MOME has launched English language courses at different levels led by native teachers not just to improve the level of language skills in general but also to teach the vocabulary of the academic terminology, creative fields and the jobs trained at the university.