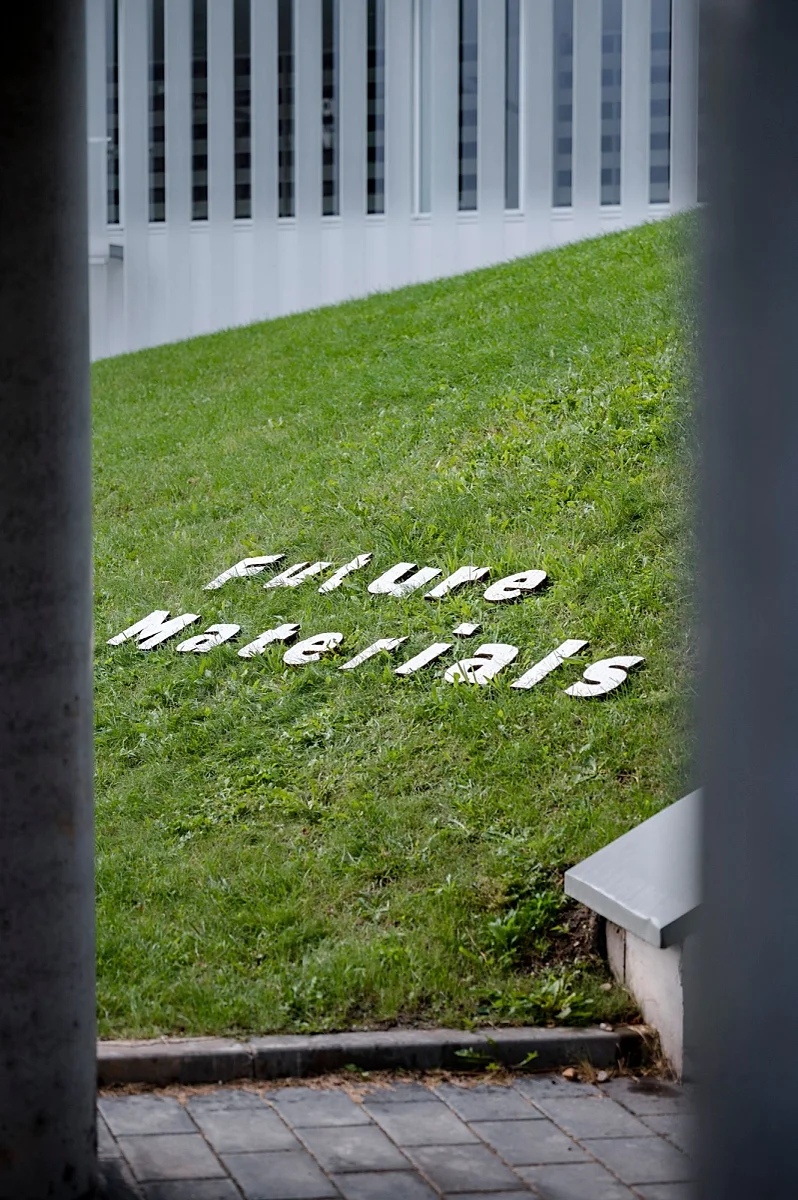 Successful conference on innovative materials of the future
The first Future Materials conference organised by MOME Innovation Centrer was a blast! Our campus hosted 2 keynote speeches and 5 panel discussions, presented 15 excellent speakers and welcomed over 200 participants to the conference. The diverse programme provided insights into the future of materials innovation, from nanofibres to circular textile design.
MOME aims to become the country's first carbon-neutral higher education institution by 2030, while the university's Innovation Center seeks practical solutions to problems that affect our society through research and development activities, including climate change. In this spirit, the MOME IC organised the first materials research and development conference in the region.
Conference and workshops
The two-day event brought together designers, materials researchers, other representatives of the materials industry as well as the general public through presentations, round-table discussions, exhibitions and workshops, all based around four overarching themes:
Materials living around us – The innovative use of biomaterials

Material as medium and culture

Industry's race for new materials

Dynamic and high-tech materials
On the second day of the conference, workshops provided a hands-on opportunity for participants to gain experience in innovative materials use and design. In addition, the two-day event programme included an exhibition of material innovation work by local talent and a guided tour of the Budapest Design Material Library (BDML).
The future of materials research at MOME
During the conference we announced our exciting collaborative initiative, the Conscious Textile Group, in partnership with the internationally renowned Nanushka. The aim of the resulting R&D hub is to explore innovative ways of producing and using textiles in a circular way. As part of this, two open calls have been launched:
Photos, videos and presentations: https://futurematerials.mome.hu/
The conference was financed by the NRDI Fund, as part of the Mecenatura 2021 call.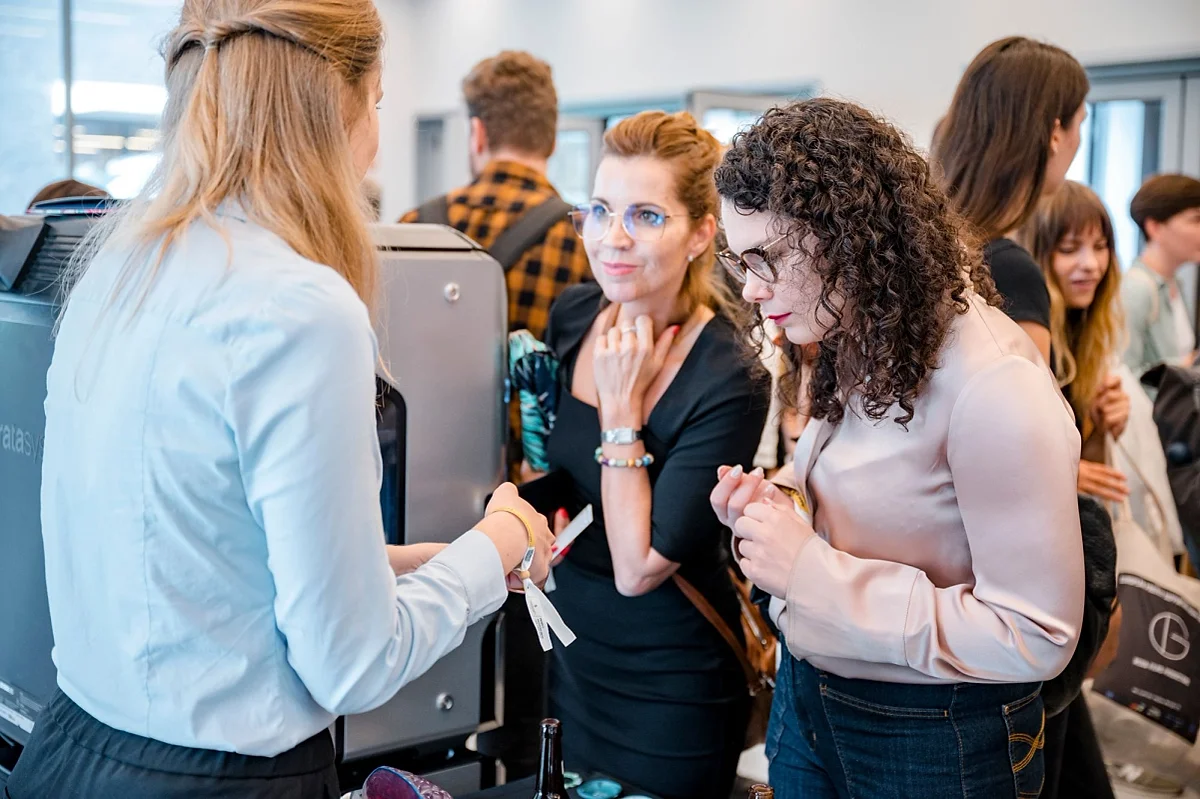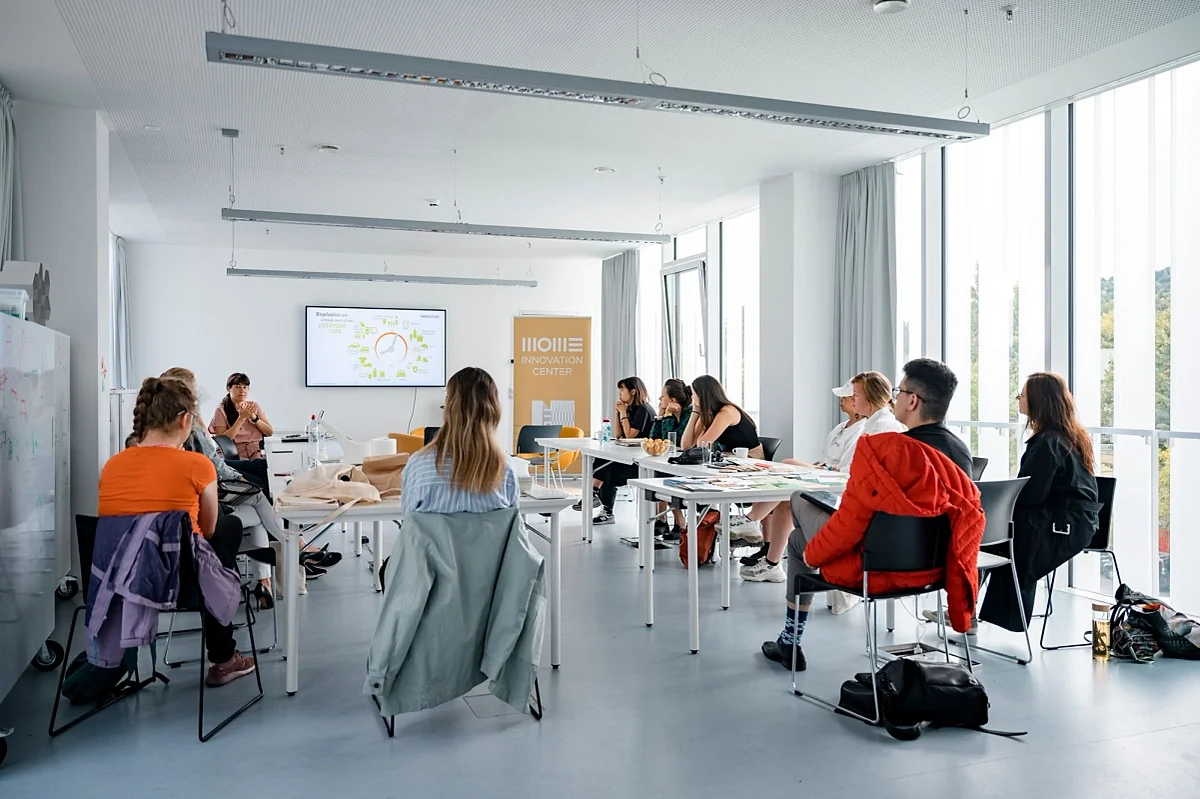 More news
What will life be like in 2043? Artificial intelligence, environmental changes, new means of transportation and life forms... What will the future bring? How do tweens today imagine the world to be 20 years from now? These are the questions that the creative JUMP INTO THE FUTURE! competition seeks answers to in 2023 as well, encouraging teenagers from Hungary and the other side of the border to share their ideas about the future. From 27 January, the idea competition of Moholy-Nagy University of Art and Design (MOME) is open for applications.
164 years of heritage - 9 designers - 9 traditional desserts - 9 contemporary concepts
Domonkos Erhardt's animation The Corner of My Eye has been shortlisted for the 73rd Berlin International Film Festival set to open on 16 February. Produced at the Animation department of Moholy-Nagy University of Art and Design with support from the National Film Institute, it will world premiere in the Generation 14 plus section of the Berlinale, considered to be one of the world's most prestigious film festivals.