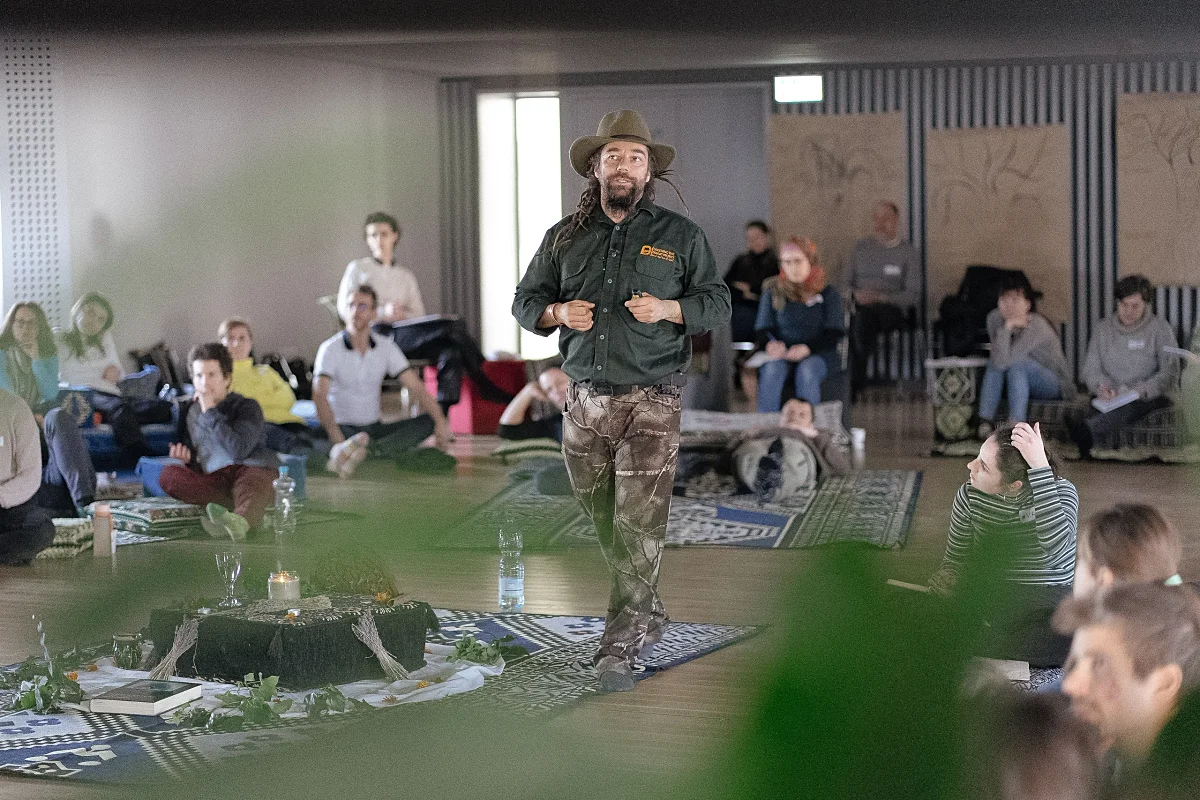 Students taking action for the planet
Starting from this semester, students can also take an accredited Permaculture Design Course (PDC). The full-house public launch event took place on 4 March in the MOME Auditorium, introducing permaculture as a design system and approach that simulates ecological processes in nature and draws on the synergies between landscape, man and natural resources.
After the fashion of natural ecological systems, permaculture design follows a no waste and closed-cycle or circular principle. It uses a holistic approach as well as strategies and solutions that can be readily employed in rural and urban settings, at a scale both small and large, for organising our individual lives, rebuilding natural systems, building communities, or even in recreating social systems.
The newly launched programme is taught by accredited PDC teacher Márkuly István, who studied permaculture in Ireland, along with MOME product design alumnus and head of Co&Co Designcommunication Kft. Richárd Nagy and teacher and doctoral student Máté Gorka-Focht. It is loosely based on A Designer's Manual by Bill Mollison, and the syllabus will cover the philosophy of permaculture, the basics of ecology, pedology, and water management, as well as methodological aspects of site analysis and evaluation, aerial survey, and perennial food systems.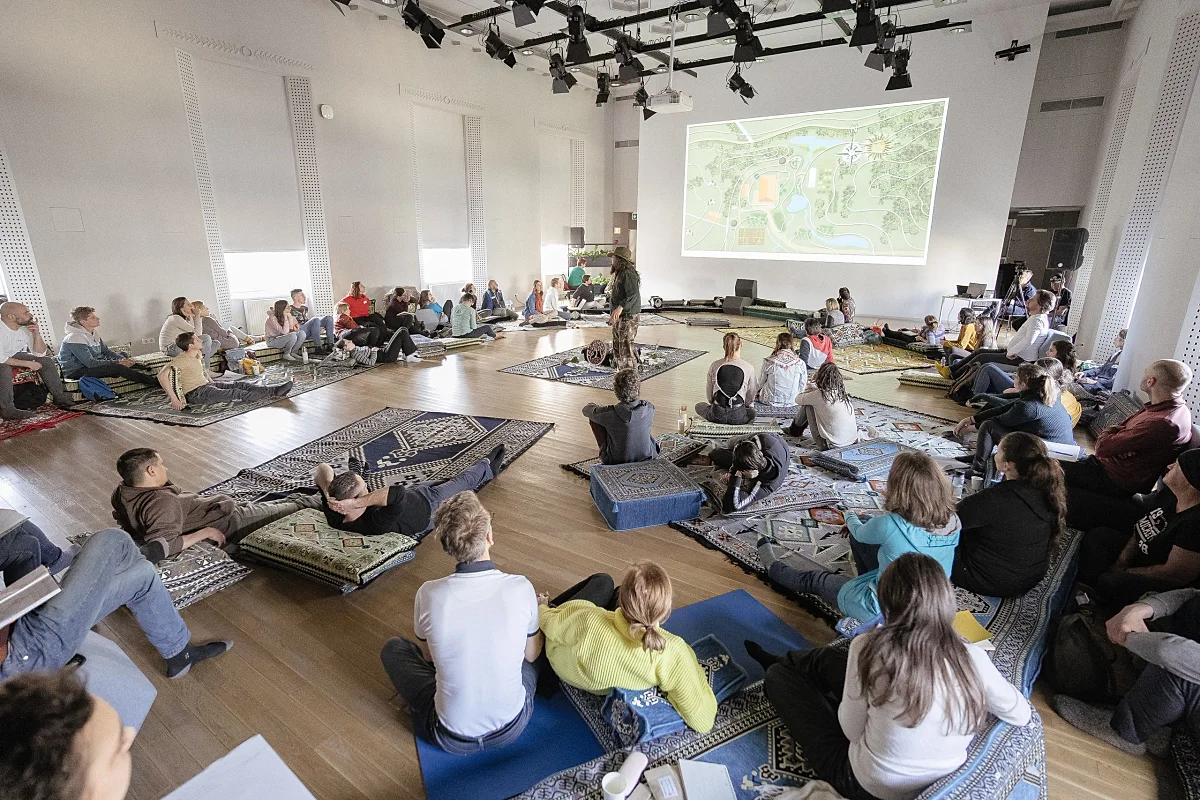 Exploration of the theoretical background will be followed by practical lessons held on the MOME Campus, involving the presentation of assignments developed in groups relying on the knowledge accumulated throughout the semester. This five-credit course, organised in collaboration with the Életfa Permakultúra Egyesület, provides vocational qualifications registered in the National Qualifications Register, and complete with a summer camp, an international permaculture certificate.
Its contents are also aligned with the green commitments of the University: The sustainability-focused MOME Zero programme aims to help MOME become the first university in Hungary to achieve complete net carbon neutrality by 2030, and also includes MOME's forest planting project launched this year in collaboration with three national parks and the involvement of students.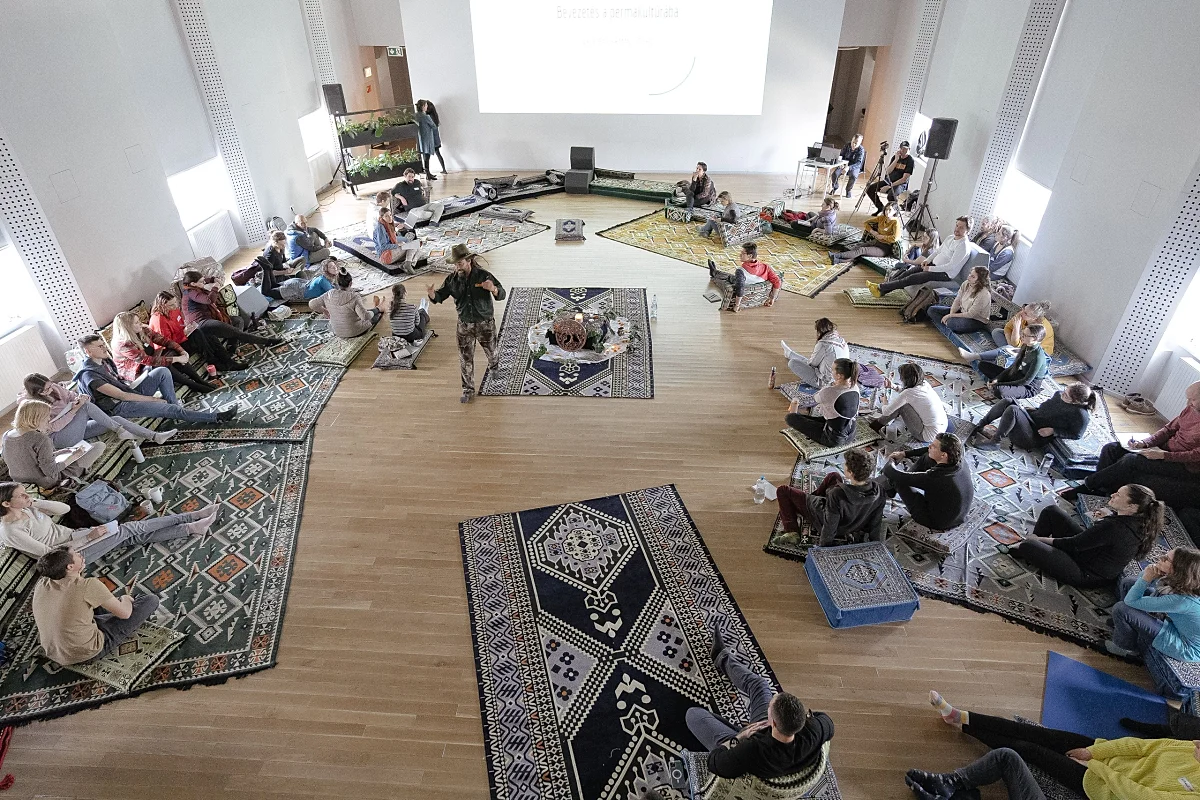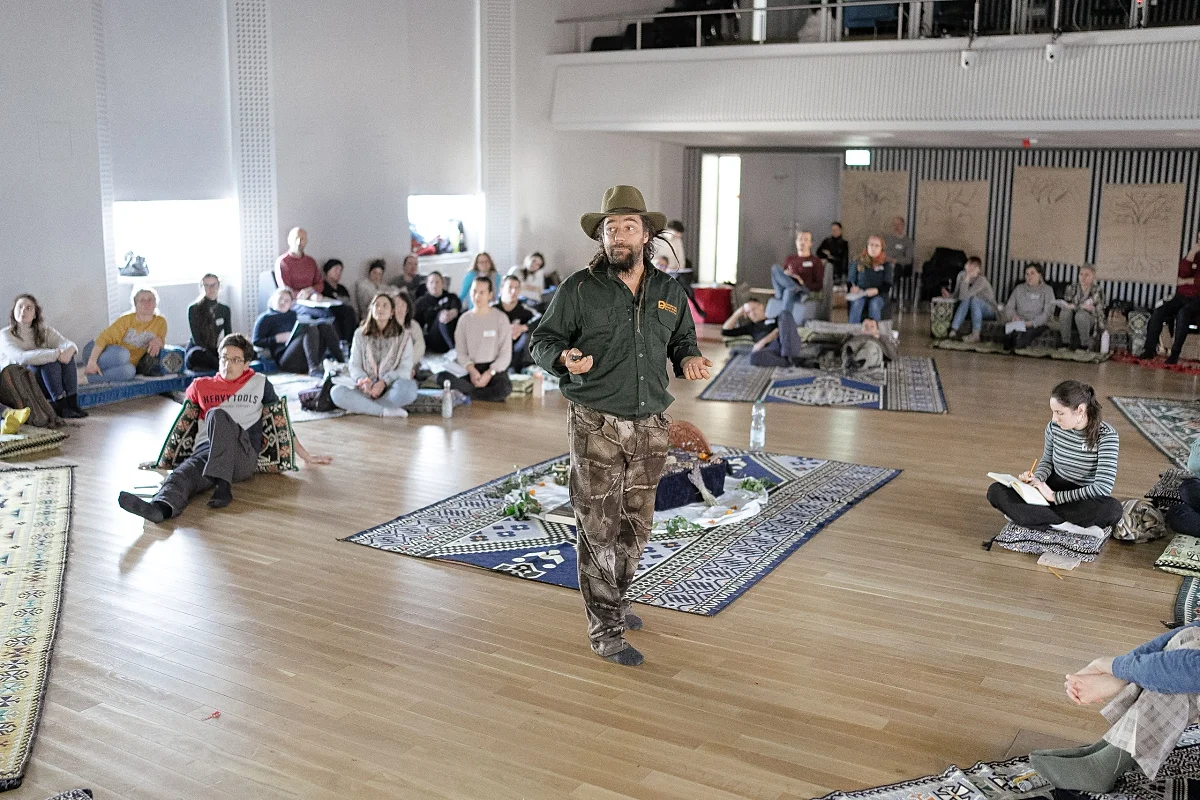 More news
How to make gastronomy truly sustainable? Moholy-Nagy University of Art and Design (MOME) and SALT Restaurant have reached a major milestone on the road to a circular culinary culture. Their collaborative research resulted in a new plate with zero environmental impact for the sustainable enjoyment of the best haute cuisine has to offer.
The works created by the latest generation of product design students of Moholy-Nagy University of Art and Design (MOME), presented at the S/ALON BUDAPEST home trend fair on 22 to 24 September at the Budapest Arena all share a focus on the passion for the traditions of handcrafting, sustainability, innovation, and emotional connection. Uniquely in Hungary, the fair showcases the latest home decor trends, furniture, lighting solutions, flooring and wall coverings, home textiles, and accessories in extraordinary interiors, and is centered around the relationship of design and nature.
Design Theory MA student Eszter Sára Szabó earned the grant with her exhibition concept developed for beyond galleries, while Art and Design Management MA student Natasa Tereh and Sebestyén Teodor Bárány received the accolade for an impressive showcase designed for the MOME Campus.