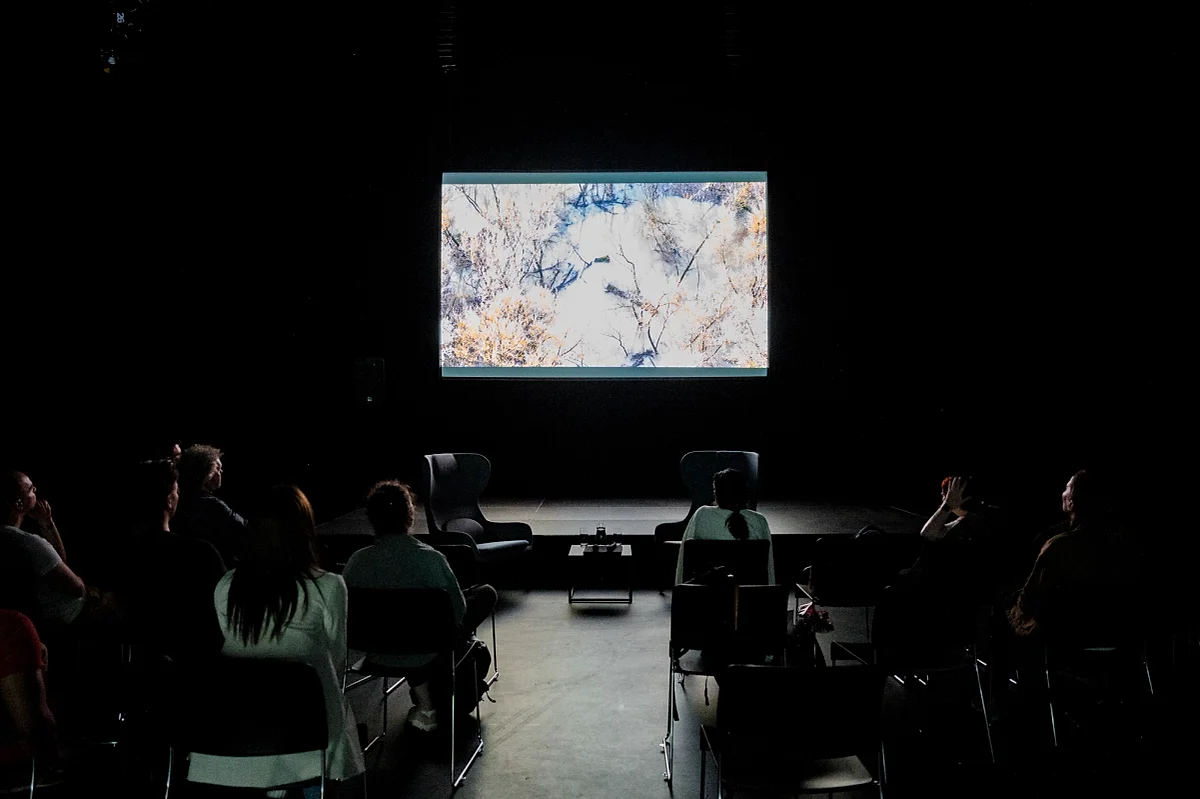 "The days of films propagating the lie of untouched nature are over" – Once Upon a Time in a Wild Water Country (Volt egyszer egy vadvízország) by Balázs Szendőfi premiered at MOME
Ichthyologist, nature film maker, jazz bassists turned composer – looking at Balázs Szendőfi's unusual background, it comes as no surprise that his latest film Once Upon a Time in a Wild Water Country (Volt egyszer egy vadvízország) is an intriguing documentary. The screening took place on 30 May at MOME's cinema room, followed by a discussion between the director and the university's deputy rector Dániel Barcza.
To leave nature alone, or to interfere and optimise it for our own convenience – that is one of the main questions posed by Balázs Szendőfi's Once Upon a Time in a Wild Water Country (Volt egyszer egy vadvízország), of which he was not only director, but in part cinematographer, as well as composer, producer, and editor. The starting point of the 87-minute-long film presenting the wildlife of the Kőrös rivers is the fact that since István Széchenyi initiated river regulations, the rivers have shrunk 546 kilometres in length, suggesting that "unspoiled nature" has long been nothing but a myth. Yet, Balázs Szendőfi's film, shot over a period of 22 months, shows it in the most naturalistic way possible – the native noises of the camera make up over half of the sounds in the film, and he shot some of the scenes submerged up to the neck in river water. At the same time, the musical score, also created by the director himself, is a central component of the film. Music was also the guiding principle for editing (just like for David Lynch).

The cinematographically intriguing film raises awareness of current and important environmental issues such as mistaken water management decisions (using river water for irrigation) or short-term thinking in agriculture.

During the discussion following the screening, Balázs Szendőfi said in reply to Dániel Barcza's question that he believes ecological decision-making processes need radical change. Another question with relevance for students asked by the deputy rector was how difficult it was to switch between the different professions for the director, who believes that career journeys can evolve organically. According to Dániel Barcza, "Hungarian public education plays a central role in educating students to protect nature, and it is also a priority for MOME to teach its students to think in complex systems and to take ownership."

Once Upon a Time in a Wild Water Country (Volt egyszer egy vadvízország) will be available on YouTube from June.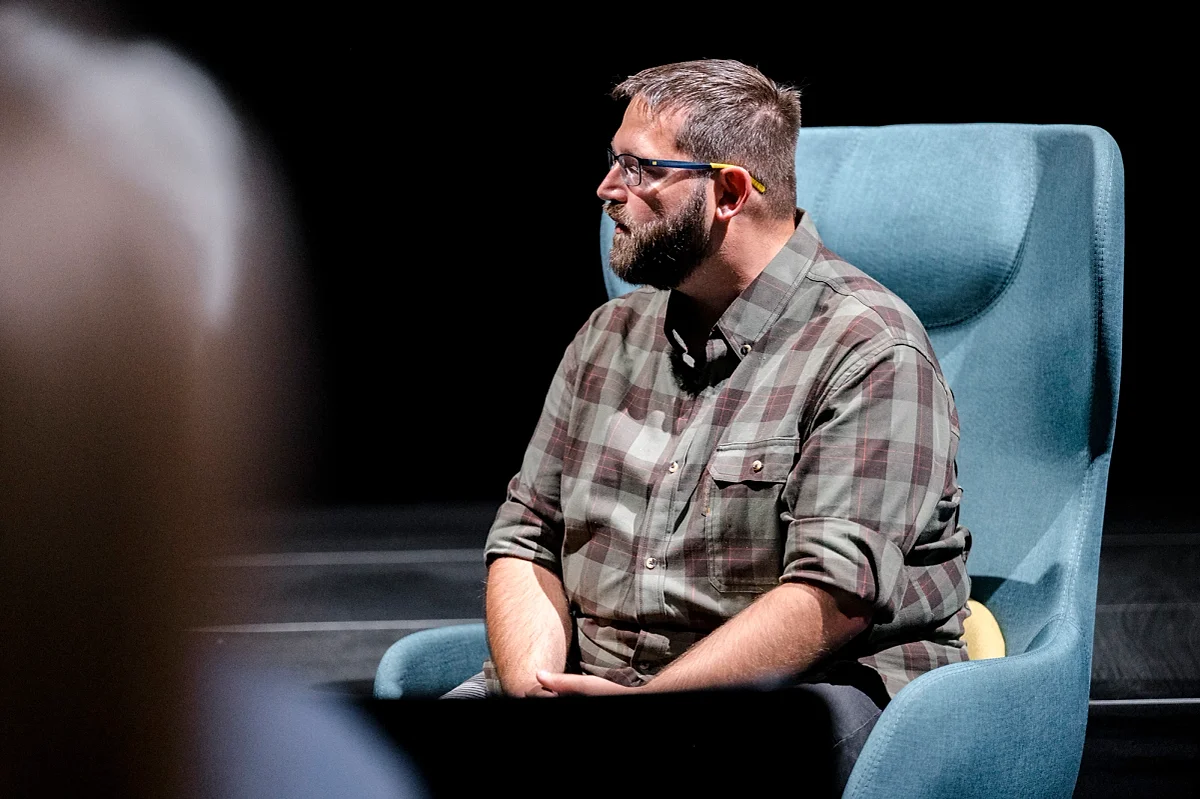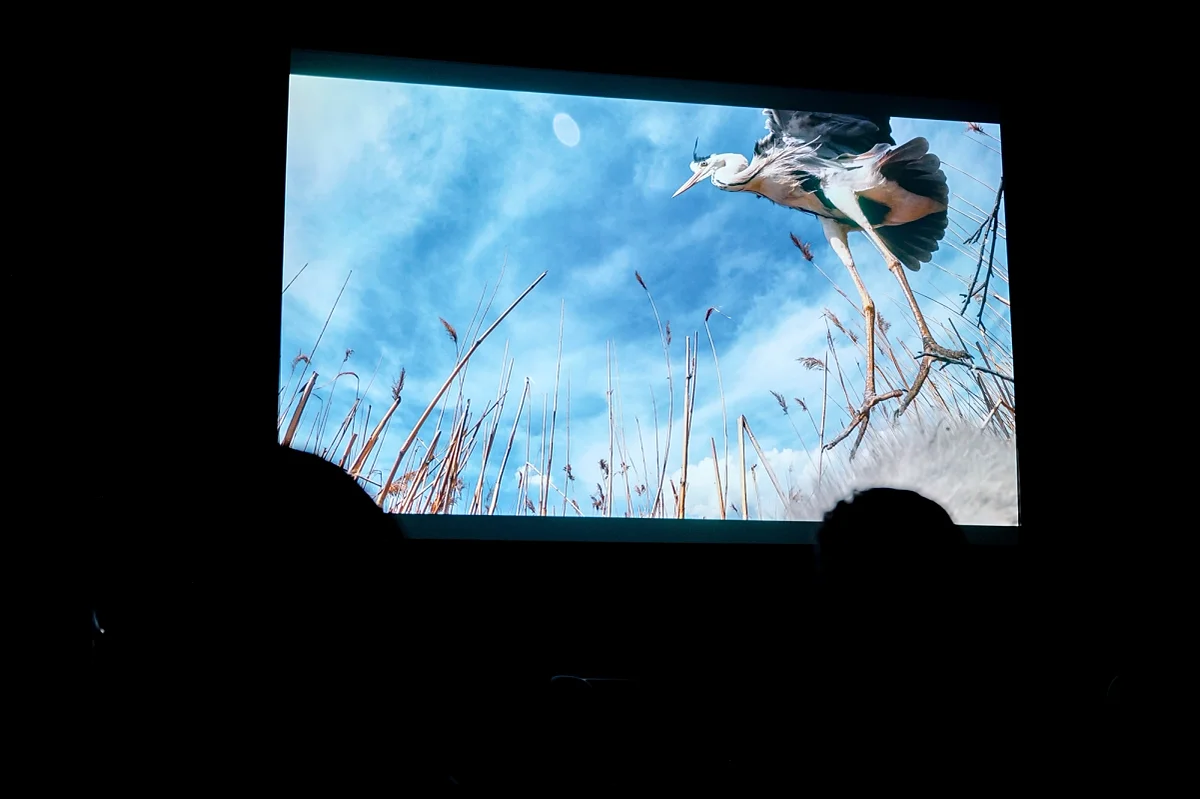 More news
How to make gastronomy truly sustainable? Moholy-Nagy University of Art and Design (MOME) and SALT Restaurant have reached a major milestone on the road to a circular culinary culture. Their collaborative research resulted in a new plate with zero environmental impact for the sustainable enjoyment of the best haute cuisine has to offer.
The works created by the latest generation of product design students of Moholy-Nagy University of Art and Design (MOME), presented at the S/ALON BUDAPEST home trend fair on 22 to 24 September at the Budapest Arena all share a focus on the passion for the traditions of handcrafting, sustainability, innovation, and emotional connection. Uniquely in Hungary, the fair showcases the latest home decor trends, furniture, lighting solutions, flooring and wall coverings, home textiles, and accessories in extraordinary interiors, and is centered around the relationship of design and nature.
Design Theory MA student Eszter Sára Szabó earned the grant with her exhibition concept developed for beyond galleries, while Art and Design Management MA student Natasa Tereh and Sebestyén Teodor Bárány received the accolade for an impressive showcase designed for the MOME Campus.