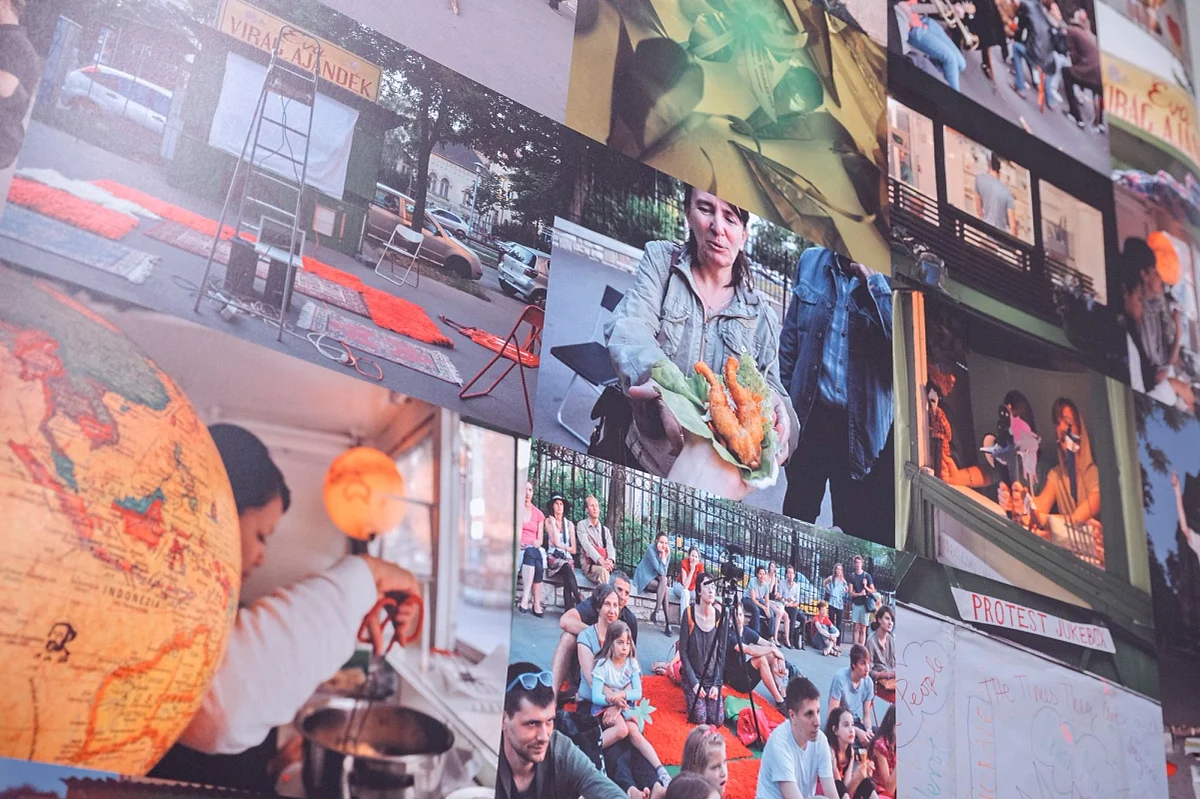 The place of public art in art higher education
Our university was an international contributor to an exciting research project focusing on the practices and teaching of public art. As part of its first Erasmus+ strategic partnership project in the past three years, MOME developed a teaching methodology together with the Turku University of Applied Sciences (TUAS) in Finland, the National College of Art and Design (NCAD) in Ireland and the Estonian Academy of Arts (EKA) in Estonia to incorporate public art into European art education.
A pop-up exhibition of public art works by MOME Media Design students from recent years was organised for the closing event in December.
As part of the Public Art project, artworks embedded in the urban landscape are created with public involvement, which has a major significance for promoting dialogue and upholding democracy.
The strategic collaboration was designed to explore the presence, opportunities, and best practices of public art education across Europe, and develop a methodology along a new, comprehensive concept to intensify the focus on this area within art university curricula. It facilitated exploration of the creative processes of the field, its integration into the curricula of participating higher education institutions through the development of new modules, and the continuous sharing of findings, affording institutions more flexibility in unlocking the diverse education potential of public art.
☞ PARTGO project page: https://mome.hu/en/nemzetkozi-egyuttmukodesek-partgo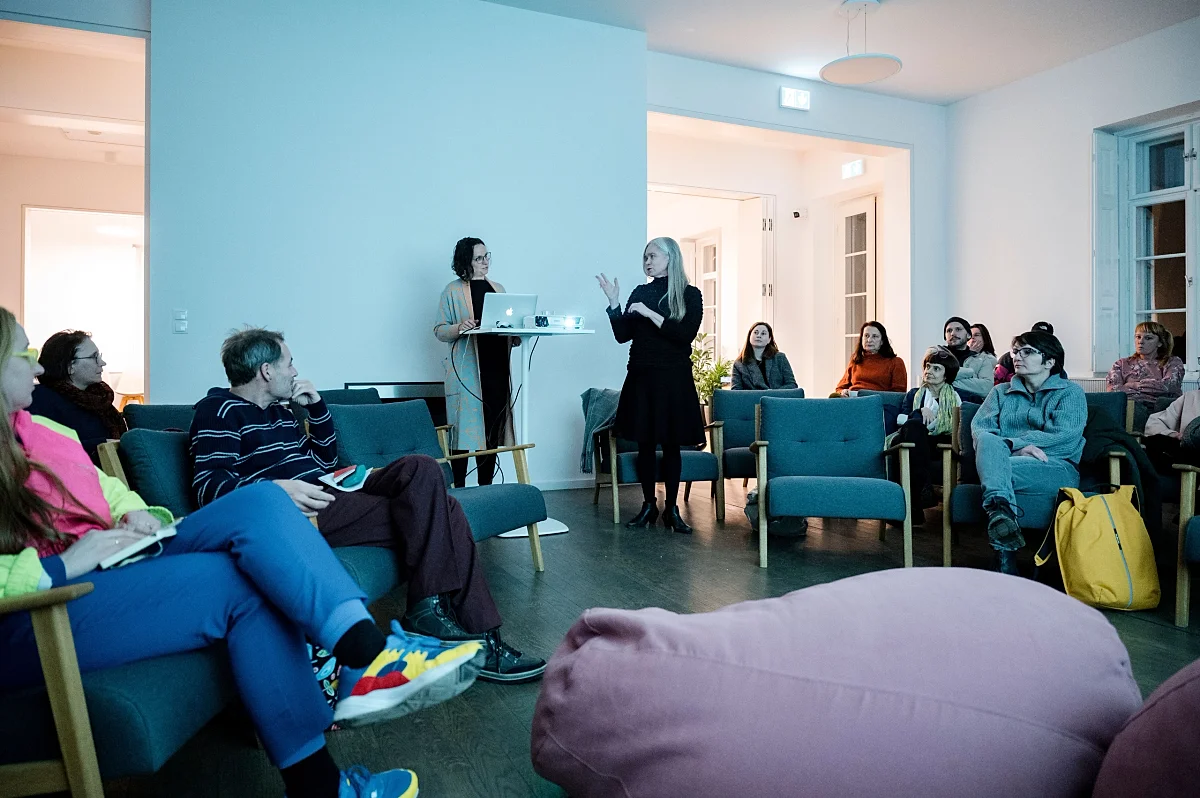 Many new public art works were created during the term of the project, which were featured at the international project closing and knowledge sharing event The place of public art in art higher education in early December. The research findings were presented by Judit Bényei, Anikó Illés (Institute for Theoretical Studies, Design and Visual Arts Teacher programme), and Rita Szerencsés (Innovation Center), and the educational developments by Miklós Erhardt (Media Design programme).
The exhibition Public Situations showcased works by Media Design students from the last decade that were inspired by the symbolically and physically saturated, increasingly controlled, and at the same time increasingly turbulent, urban public spaces.
In addition to previous works, Spherical stories – works of immersive audiovisual contents drawing on local history tours, interviews and independent research created by the students for the Ferencváros Open Public Art programme – were also on display, which in spring 2022 were available for viewing on Ferenc tér using smartphones or VR headsets. Participating students were Csongor Csenki, Boglárka Kis, Martina Csillik, Debóra Demeter, Emili Pálinkás-Szűcs, Adrienn Horváth, Krisztián Polónyi-Gyuricza, Ákos Székely, and Sámuel Vészi.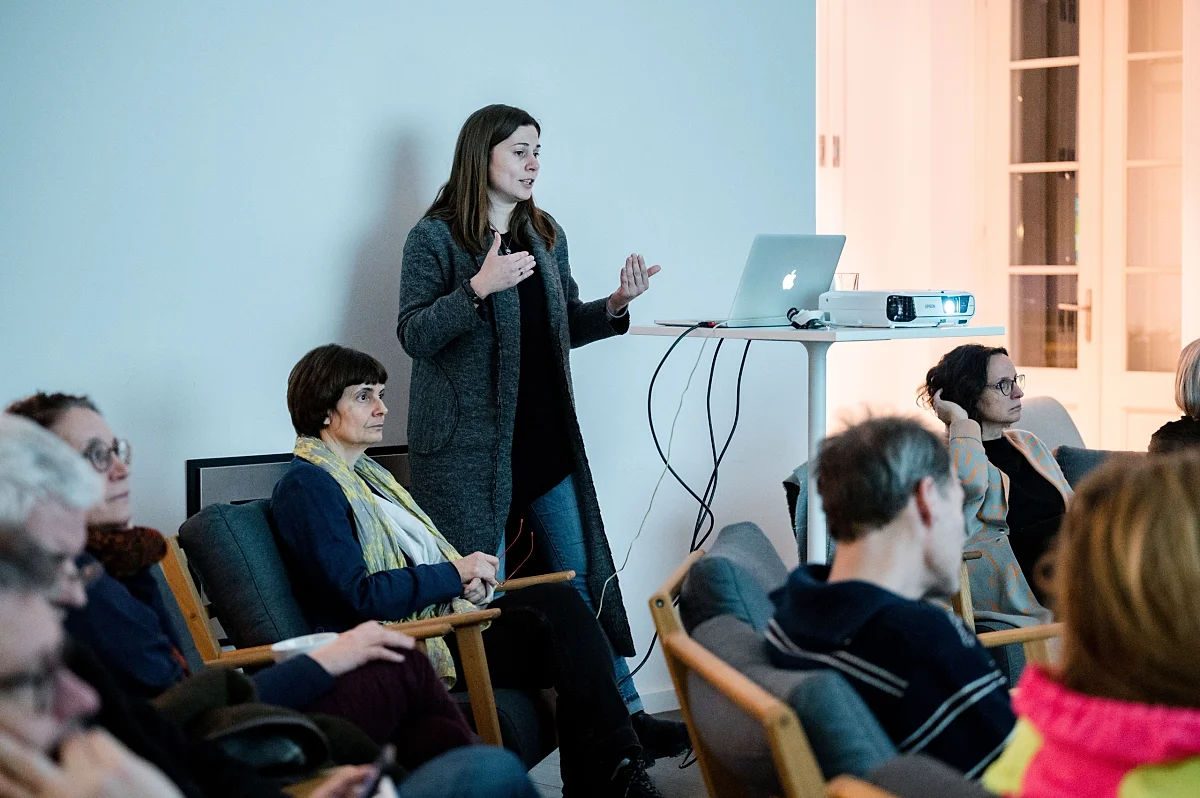 Alumnus Zsolt Pataki's monument concept Monument for Generation Z also made a debut at the exhibition. The focus of the interactive installation is the intense information exchange of the generation in the form of a tactile data visualisation sculpture that can be viewed 360°. The plan is for visitors to continue freely adding their own thoughts and memories to the structure. The random structure of the modules marked by the participants thus creates a steadily increasing set of memories.
The closing event included a professional roundtable discussion with representatives from the affiliate institutions such a Gabriella Csoszó from ELTE, József Mélyi from MKE, János Sugár from MKE, Miklós Erhardt from MOME, and Finnish head of consortium Taina Eravaara. The strategic partnership project was coordinated and the closing event was organised by Györgyi Falvai.
The project website includes important research findings and studies. The paper entitled Public Art in European higher education by associate professor and Design and Visual Arts Teacher and head of MA Judit Bényei and associate professor and MA Programme Lead Anikó Illés and researcher of the Innovation Center Rita Szerencsés is available here. Media Design BA Programme Lead Miklós Erhardt's essay entitled The Vicissitudes of Monumentality can also be found here in addition to several intriguing project publications including descriptions of pilot courses (intensive workshops). The strategic partnership project was coordinated and the closing event was organised by MOME lead coordinator of internationalisation Györgyi Falvai.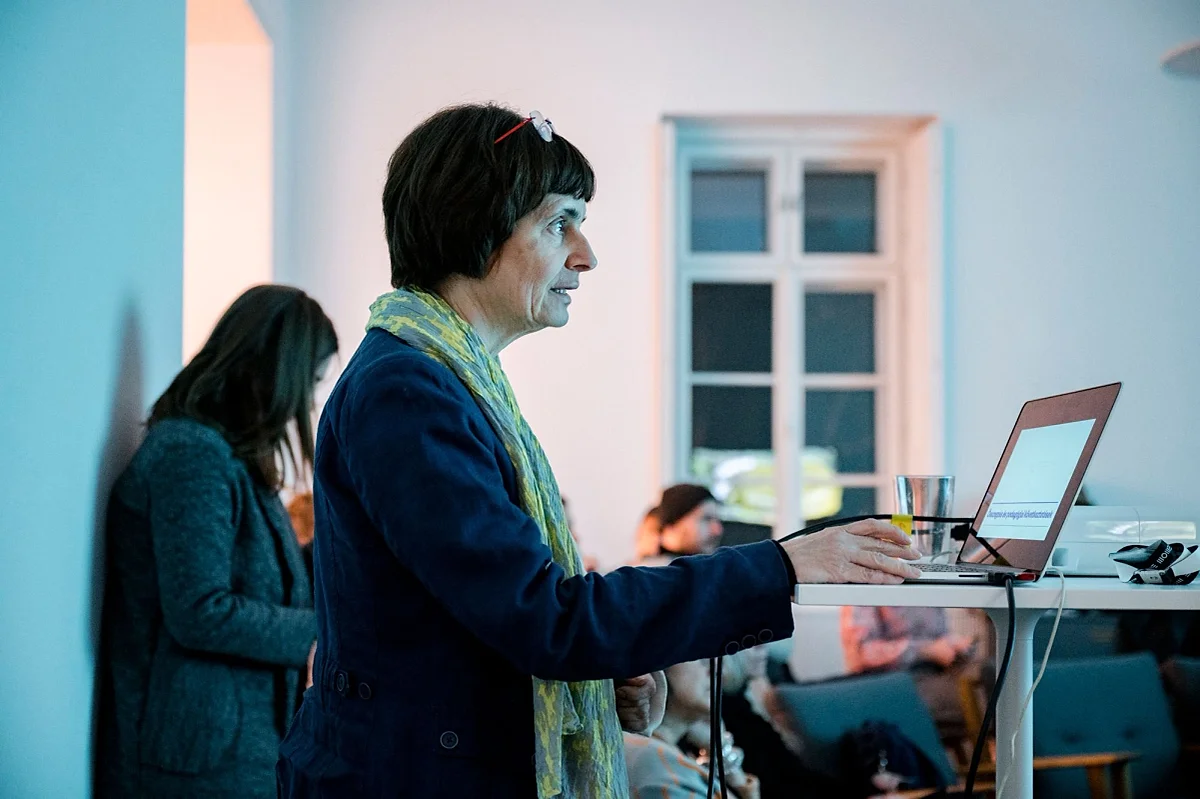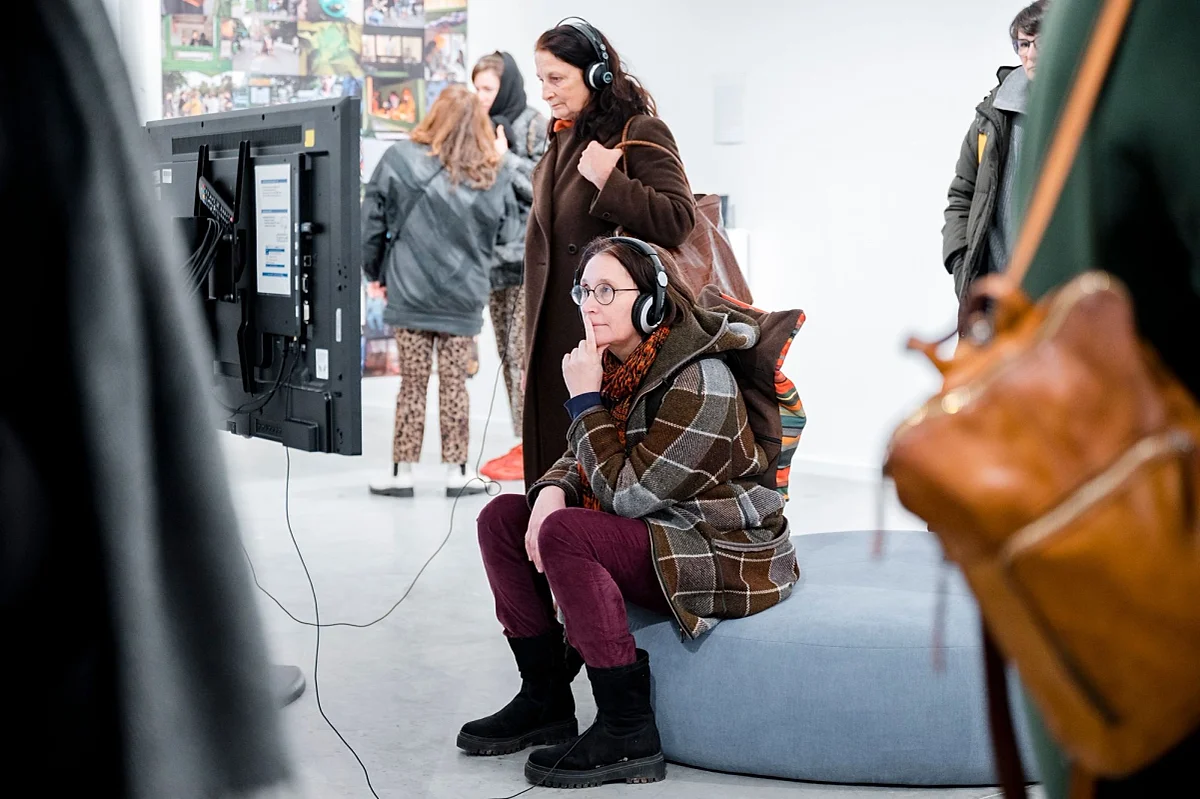 More news
Design permeates every corner of the world, incorporates the sometimes opposite values of functionality and aesthetics, and is centered around the living human body – the soma. The recently published Somaesthetics and Design Culture, co-edited by DLA programme lead of the MOME Doctoral School Bálint Veres and world-renowned aesthete-philosopher Richard Shusterman (Florida Atlantic University) explores these issues in a greater depth.
Enhances efficiency, results in better decision-making processes and outcomes, and propels businesses forward in a number of areas – these are just a few pros of gaining a deeper understanding of data visualisation at MOME OPEN's Summer University course.
Flóra Anna Buda won the Palme d'Or for the best short film at the 76th Cannes Film Festival with her French-Hungarian co-production 27, which will be shown to Hungarian audiences at the Fresh Meat Festival starting on 1 June. The director's name is not unfamiliar in the international festival circuit.