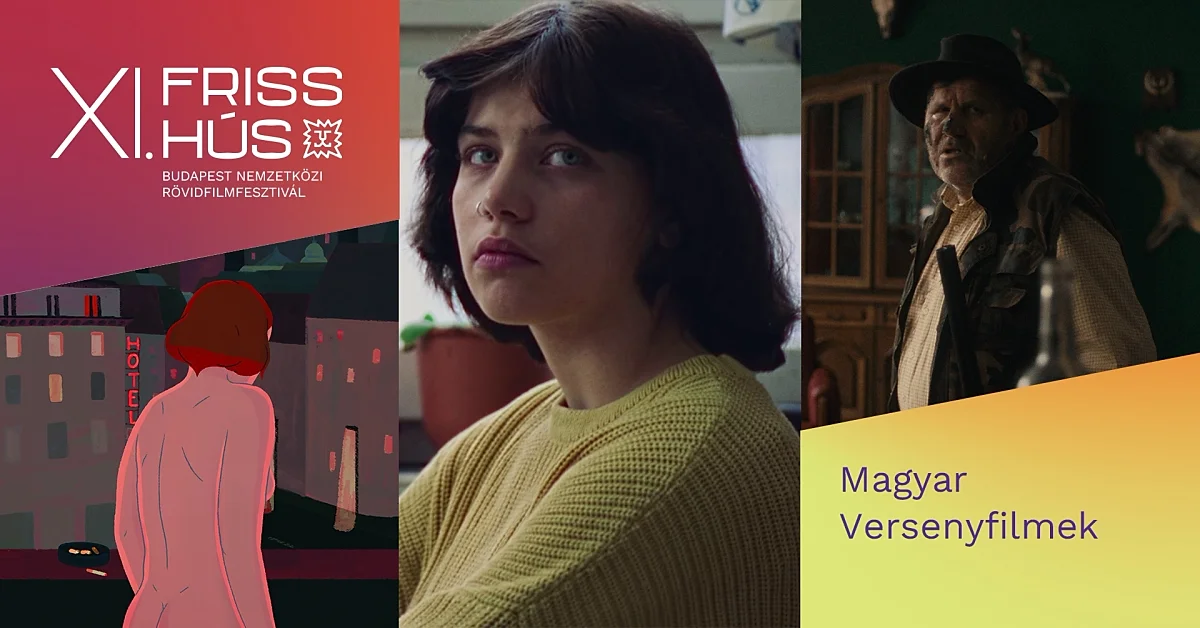 The summer kicks off with MOME animations
In June, two Hungarian film festivals will feature several former and graduating MOME students: Fresh Meat Budapest International Short Film Festival, followed by the Kecskemét Animation Film Festival.
This year, the Fresh Meat Budapest International Short Film Festival will take place for the 11th year, between 1 and 7 June. Just like in previous years, the animation short film section of the festival showcasing the latest Hungarian and international short films will include a number of animations associated with the MOME Animation programme. Buda Flóra Anna's freshly Cannes Golden Palm award-winning 27 and Fox Tossing by Zénó Mira, shortlisted for the Annecy Animation Film Festival, are also coming to Fresh Meat. along with From the Corner of My Eye by Domonkos Erhardt, The Garden of the Heart by Olivér Hegyi, Settling Mist by Nikolett Fábián, Recluse Island by Gábor Mariai, and Above the Clouds by Vivien Hárshegyi.

Taking place between 21 an 25 June, the 16th KAFF festival is specifically for animation films. From the 19 animations included in its Short Film section, 17 were created by former or graduating MOME Anim students, such as Over the Washing Machine by Eszter Molnár, The Pattern by Péter Bogyó, In the Upper Room by Alexander Gratzer, Your Father by Anita Kühnel-Szabó, Intermission by Réka Bucsi, Peripato by Péter Bogyó, Meditation at Dusk by Judit Erdélyi and About Presence by Zénó Mira.

More information:
11th Fresh Meat Budapest International Short Film Festival
https://www.frisshusbudapest.com/

16th Kecskemét Animation Film Festival
https://2023.kaff.hu/
More news
The works created by the latest generation of product design students of Moholy-Nagy University of Art and Design (MOME), presented at the S/ALON BUDAPEST home trend fair on 22 to 24 September at the Budapest Arena all share a focus on the passion for the traditions of handcrafting, sustainability, innovation, and emotional connection. Uniquely in Hungary, the fair showcases the latest home decor trends, furniture, lighting solutions, flooring and wall coverings, home textiles, and accessories in extraordinary interiors, and is centered around the relationship of design and nature.
Design Theory MA student Eszter Sára Szabó earned the grant with her exhibition concept developed for beyond galleries, while Art and Design Management MA student Natasa Tereh and Sebestyén Teodor Bárány received the accolade for an impressive showcase designed for the MOME Campus.
A team of MOME students have won first place at the CheckINN Revitalisator competition. First launched by the CheckINN Turisztikai Innovációmenedzsment Kft and MOME last year, the competition invites university and college talents to seek solutions for the reuse of rust zone sites in teamwork. From the nearly 30 teams, INDOOHÁZ received the first prize for giving new life to abandoned railway water reservoirs as bivouacs for backpackers.