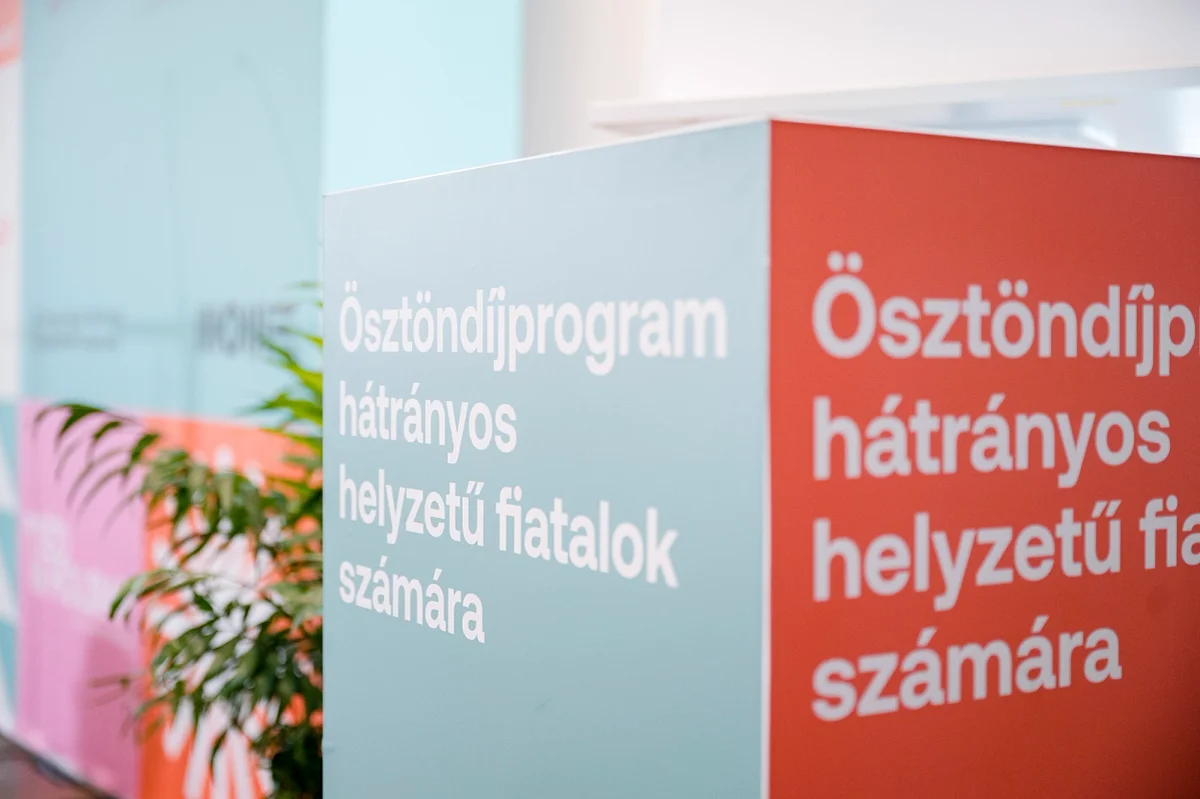 Tomorrow belongs to you – For the creative talents of the future
MOME launches a creative industries scholarship programme for disadvantaged youth. Currently, only a small fraction of high school students in the poorest regions of Hungary is given a genuine chance to pursue design and art higher education. What is the Moholy-Nagy University of Art and Design (MOME) as a major design and innovation hub in the region doing to change that? Launch a comprehensive, country-wide scholarship and talent programme to deliver on one of its most important social responsibility commitments.
"In the 2020s, Hungarian economy, and the Hungarian creative industries in particular, are facing major demographic challenges, while substantial areas of the country and segments of society remain invisible to higher education. This paradox can only be resolved with great care and targeted programmes. We are now making an innovative and exemplary attempt that can benefit not only the Moholy-Nagy University of Art and Design, but other higher education institutions and the whole of Hungary. Specifically directed at reaching out to disadvantaged talents living far from the capital, our new programme provides support without presumption, methodically, and with a long-term view", says concept owner and President of the Foundation for Moholy-Nagy University of Art and Design Gergely Böszörményi-Nagy.
The 'Tomorrow belongs to you – For the creative talents of the future' is a niche programme with a mission to create opportunities for high school talents in Hungary's poorest regions by putting a creative career within their reach through a unique model programme that could serve as an example for other Hungarian universities. Each year going forward, MOME will provide a grant, free creative training, and personalised professional and mental support to 25 disadvantaged high schoolers. As part of the training, they will make regular visits to MOME Campus to engage in preparatory and workshop sessions, consultations, and various community activities. With guidance and support from mentors and university students throughout the entire process, they will ultimately develop their own creative portfolios, paving the way to MOME or another higher education institution. The programme is designed to to empower students with solid, future-proof knowledge, experience, and confidence they can later put to use in any area of life.

In the first year, we will reach out to disadvantaged young talents from high schools located in and around Pécs, Miskolc, and Debrecen, extending the scope of our programme to include smaller villages in Szabolcs county, the Kecskemét-Szolnok-Cegléd triangle, as well as Székesfehérvár and its surroundings over the next three years in close collaboration with local governments, study halls, and NGOs.

The expert programme staff includes certified therapist and talent management professional Éva Gyarmathy, product designer and MOME General Deputy Rector Pál Koós, philosopher, literary author, and associate professor at MOME Eszter Babarczy, psychologist Eszter Lóki, doctoral student and former scholarship recipient of the MCC Roma Talent Programme Renáta Rontó, and group lead for upward convergence at the Hungarian Interchurch Aid Anett Jákfalvi, who will apply their extensive knowledge and expertise towards supporting the initiative and also perform the selection of scholarship recipients.

More details: https://mome.hu/hu/tiedaholnap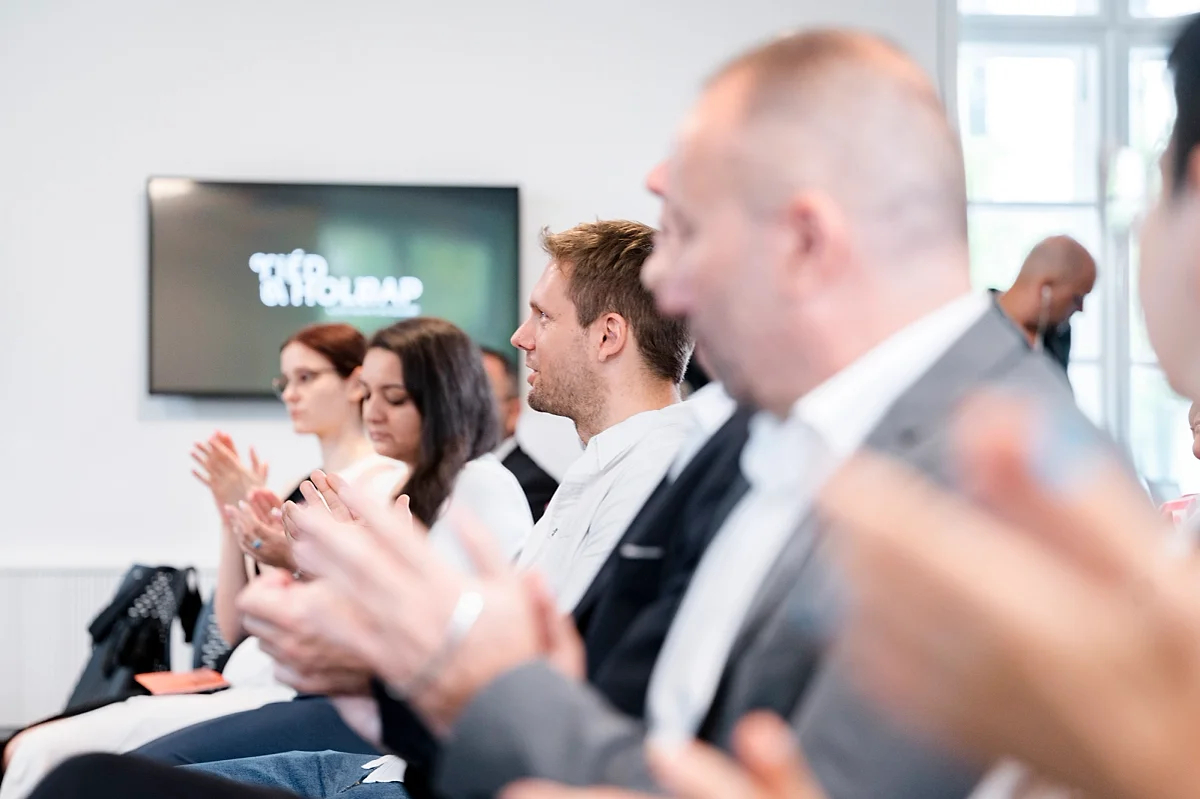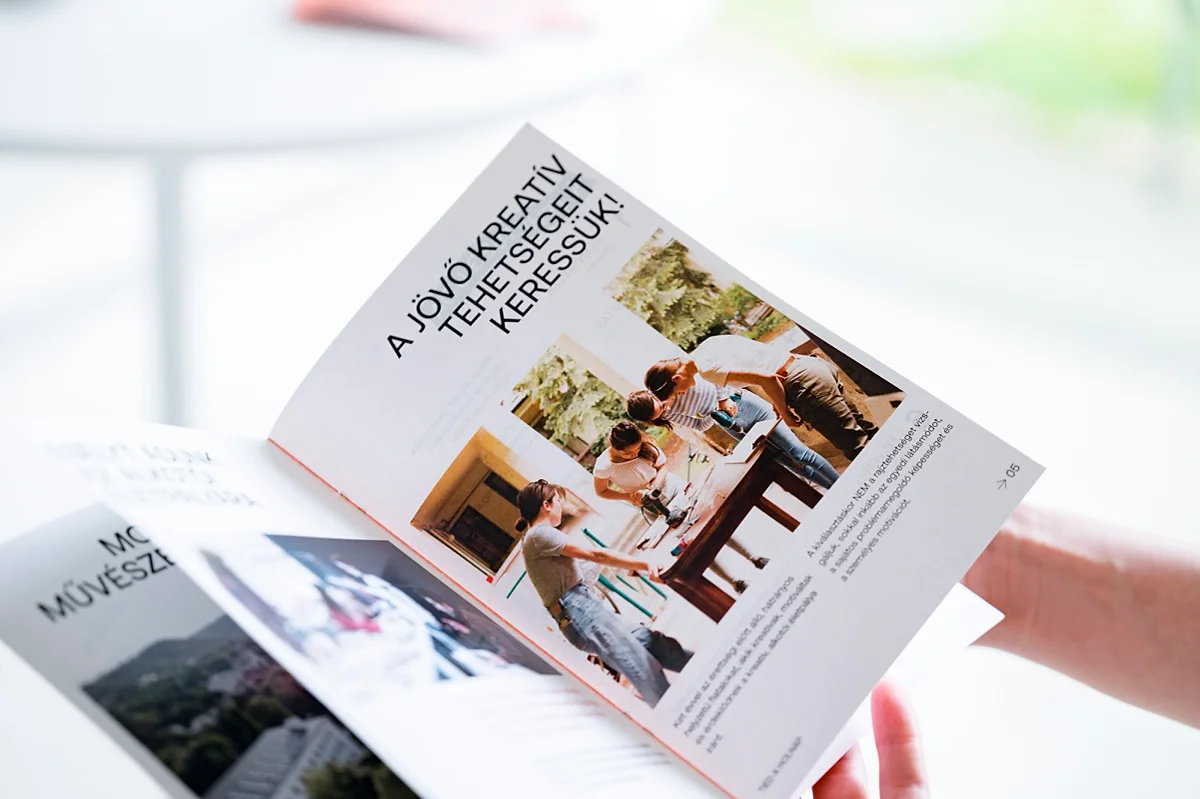 More news
The works created by the latest generation of product design students of Moholy-Nagy University of Art and Design (MOME), presented at the S/ALON BUDAPEST home trend fair on 22 to 24 September at the Budapest Arena all share a focus on the passion for the traditions of handcrafting, sustainability, innovation, and emotional connection. Uniquely in Hungary, the fair showcases the latest home decor trends, furniture, lighting solutions, flooring and wall coverings, home textiles, and accessories in extraordinary interiors, and is centered around the relationship of design and nature.
Design Theory MA student Eszter Sára Szabó earned the grant with her exhibition concept developed for beyond galleries, while Art and Design Management MA student Natasa Tereh and Sebestyén Teodor Bárány received the accolade for an impressive showcase designed for the MOME Campus.
A team of MOME students have won first place at the CheckINN Revitalisator competition. First launched by the CheckINN Turisztikai Innovációmenedzsment Kft and MOME last year, the competition invites university and college talents to seek solutions for the reuse of rust zone sites in teamwork. From the nearly 30 teams, INDOOHÁZ received the first prize for giving new life to abandoned railway water reservoirs as bivouacs for backpackers.