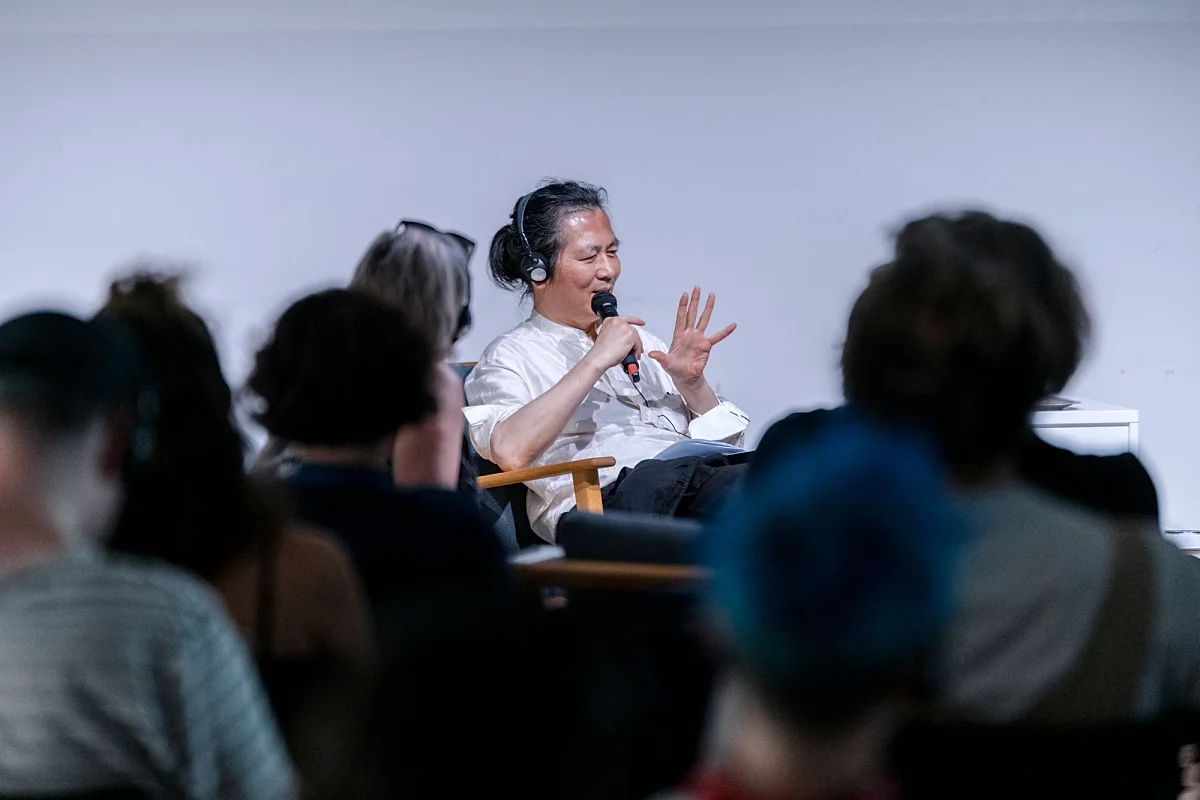 World-renowned philosopher Byung-Chul Han's talk at MOME
South Korean-born German philosopher Byung-Chul Han gave a talk to MOME students, discussing his book Saving Beauty.
In his talk, he reflected on, among other subjects, the world's need for a living, breathing philosophy and the fact that crises are resolved by thinkers rather than technocrats. He is inclined to cultivating philosophy as a form of art in a desire to create a new world and a new narrative, which he also regards as the creative activity designers should be concerned with.

He criticised both the form of digitalisation subordinated to consumption, and social media, believing that art should function as a sort of communication unmotivated by likes. "There are no real stories on Facebook, just fractured time, captured and embellished moments. We want instant gratification, even if we are made sick by it. Rituals are stabilising forces in our lives, while ego leads to loneliness", he said.

As to the popularity of his books in Hungary and globally, he believes they are most sought after in countries with the most misery: for example, while millions of copies are sold in Brazil and Chile, there is practically no demand for them in Norway or Finland. His plans for the future include the establishment of an international philosophy university and scholarship.

Associate professor Kinga German, the moderator of the discussion underlined that one of Han's key messages is making a commitment to beauty. "Byung-Chul Han draws our attention to the real meaning and the deeper layers of beauty, which are not about momentary responses or even making daily life more and more aesthetically pleasing, but about revealing the truth masked by superficialness."
Our graduating BA students will also have the opportunity to take some of his words with them from his BA graduation ceremony speech on Thursday, 30 June. The video of the event will be available later on our university's Youtube channel.

Philosopher and cultural theorist Byung-Chul Han is a relentless critic of neoliberalism, the postmodern Zeitgeist and a lifestyle centred around digital devices, and author of international bestsellers such as The Burnout Society, Saving Beauty and Psychopolitics, which are available in Hungarian since 2019.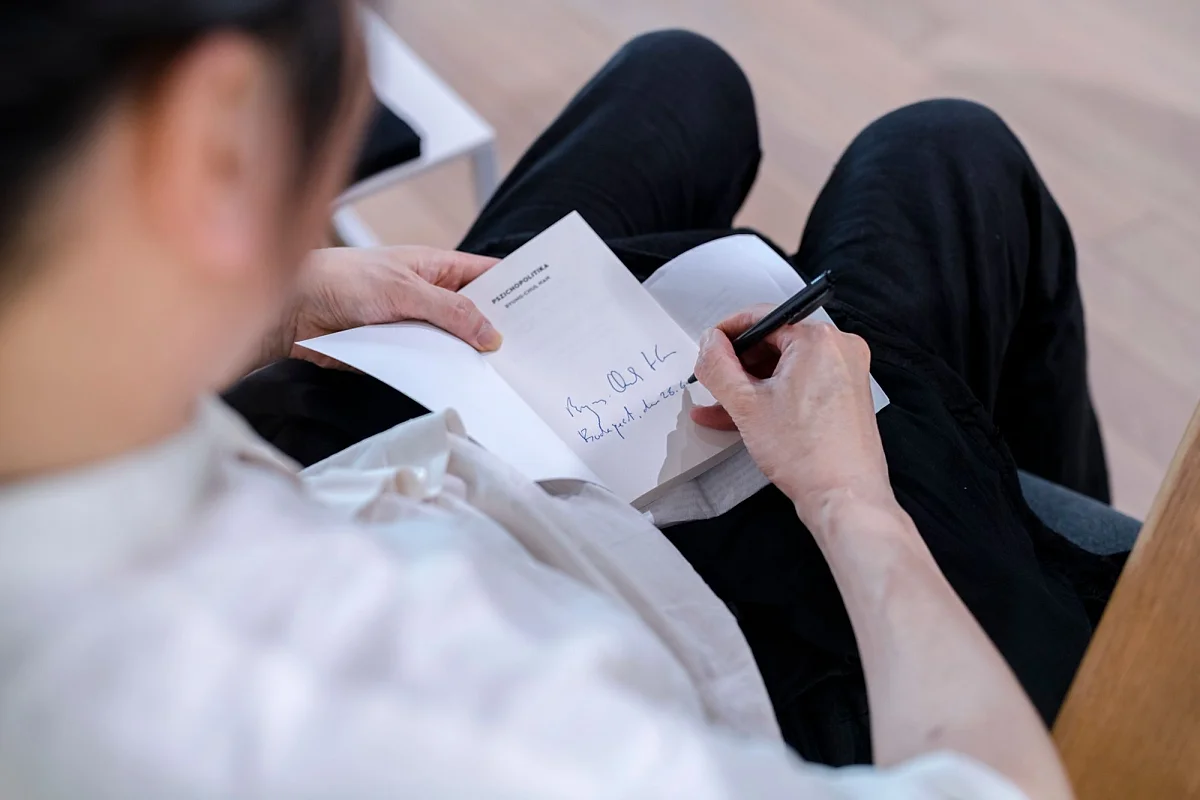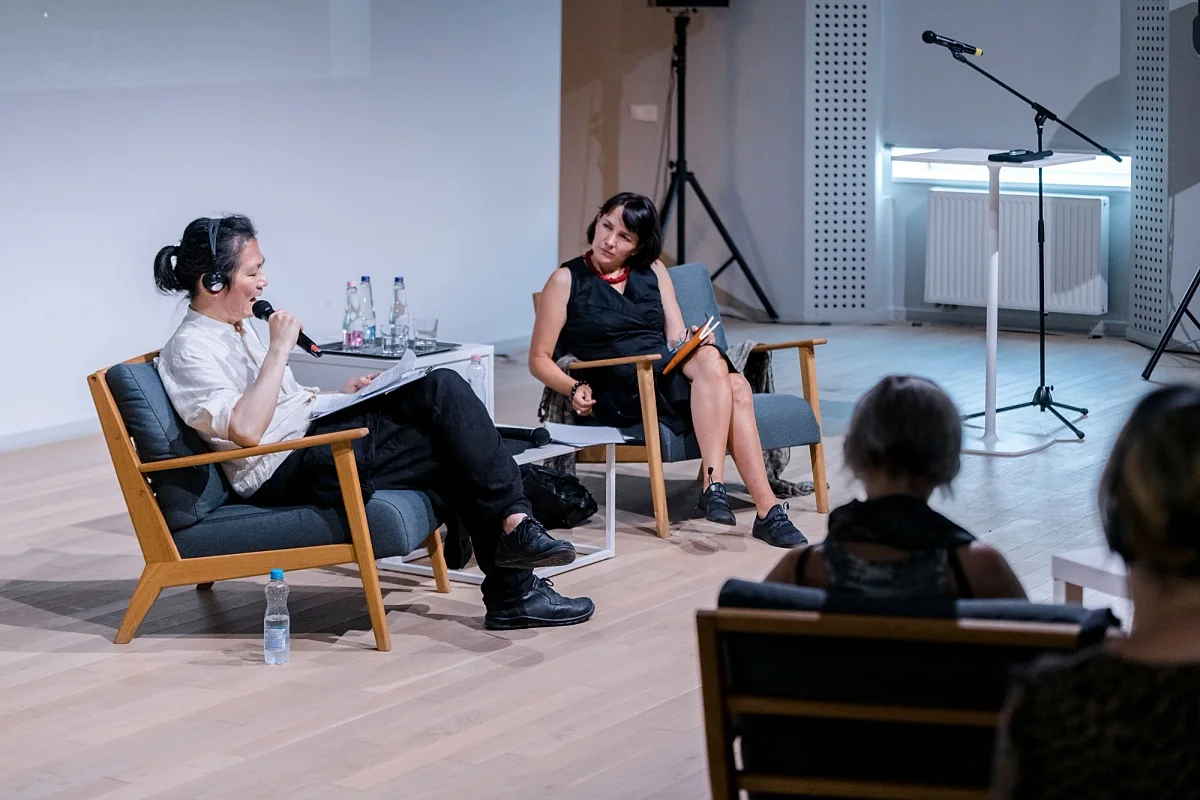 More news
The works created by the latest generation of product design students of Moholy-Nagy University of Art and Design (MOME), presented at the S/ALON BUDAPEST home trend fair on 22 to 24 September at the Budapest Arena all share a focus on the passion for the traditions of handcrafting, sustainability, innovation, and emotional connection. Uniquely in Hungary, the fair showcases the latest home decor trends, furniture, lighting solutions, flooring and wall coverings, home textiles, and accessories in extraordinary interiors, and is centered around the relationship of design and nature.
Design Theory MA student Eszter Sára Szabó earned the grant with her exhibition concept developed for beyond galleries, while Art and Design Management MA student Natasa Tereh and Sebestyén Teodor Bárány received the accolade for an impressive showcase designed for the MOME Campus.
A team of MOME students have won first place at the CheckINN Revitalisator competition. First launched by the CheckINN Turisztikai Innovációmenedzsment Kft and MOME last year, the competition invites university and college talents to seek solutions for the reuse of rust zone sites in teamwork. From the nearly 30 teams, INDOOHÁZ received the first prize for giving new life to abandoned railway water reservoirs as bivouacs for backpackers.