Challenging Futures - Design egy kihívásokkal teli jövőhöz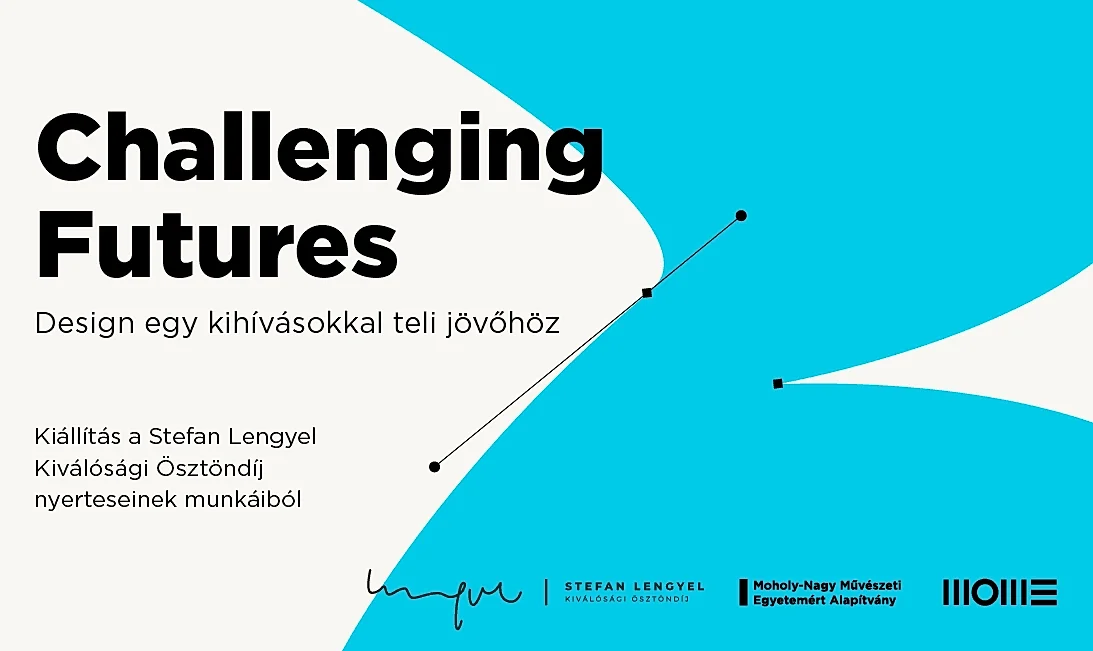 The exhibition presents the works of the 48 students who have so far been awarded the Stefan Lengyel Scholarship of Excellence
The exhibition presents the works of the 48 students who have so far been awarded the Stefan Lengyel Scholarship of Excellence.
The scholarship program was launched by the Foundation for Moholy-Nagy University
of Art and Design in fall 2020 with the aim to grant performance-based and professional support to students who propose outstanding ideas with their projects and further development concepts. The works exhibited here are experimental concepts and research projects containing ideas which can still evolve further on different pathways.
Visitors to the exhibition can find out about the questions raised and the responses proposed by the students in connection with the sustainability of urbanisation, the critical interpretation of the past, the bridging of social gaps, the current challenges of design and the development possibilities of the creative industry.
Opening hours: 19/9/2022 – 2/10/2022
Venue: MOME GROUND
Curator: Noémi Viski
More info: http://kivalosagi.mome.hu
Event information
Opening hours: 19/9/2022 – 2/10/2022
Venue: MOME GROUND
Curator: Noémi Viski
More events
A MOME Doktori Iskolája tisztelettel meghívja Önt Balogh Zsolt Péter formatervező, a Budapesti Műszaki és Gazdaságtudományi Egyetem adjunktusa habilitációs előadására iparművészet tudományágban.
MOME's Open Day is back on 3 February, this time in the virtual sphere...
Info & Matchmaking Session where we answer all your questions about MOME IC's incubation program, and where you can find your dream team!