MOME Fashion Show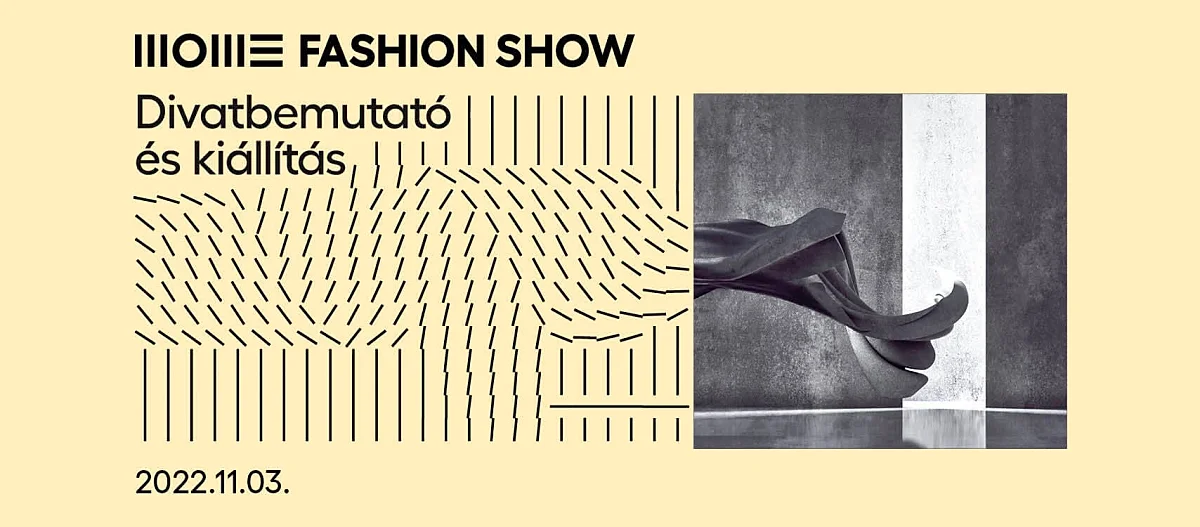 In line with the established practice of international fashion schools and in sync with international fashion week calendars, the MOME FASHION SHOW returns after a hiatus of 3 years, under the professional tutelage of Ildikó Kele and Dóri Tomcsányi. The Fashion Show and Exhibition will feature a selection of diploma works by Textile Design BA and Fashion and Textile Design MA students from the past 3 years.
The MOME Fashion Show is designed to provide the university's fashion and textile design students the opportunity to debut their creations and enable the wider public to discover the future designer generation.
Directions and parking information: The use of public transportation to the event is recommended. The venue is about a 5-minute walk from the Szép Ilona stop of bus lines 22 and 22A departing from Széll Kálmán tér, and an 8-minute walk from the Budagyöngye stop of tram lines 56A and 61. Bus 222 stops right in front of the entrance of the university. The public parking places along Zugligeti út are available for parking for free.
More events
How does artificial intelligence (AI) shape the future of design, the creative process, and communication? In today's digital landscape, our interpretation and perception of the world around us and the interactions we are involved in is increasingly influenced by AI, and so this essential technology will be the focus of a conference organised by the Moholy-Nagy University of Art and Design (MOME) with authoritative experts.
The Doctoral School of MOME cordially invites you to attend Semiotician and design theoretician Péter Wunderlich's doctoral thesis defence. The title of his doctoral thesis: The role of semiotics in design education.
The first end-of-year semester exhibition (KIPAK) of the 2023/2024 academic year will take place between 11 and 15 December over a period of 5 days. We look forward to seeing you on the Campus at the events that are also open to the public.