Ágnes Karolina Bakk's Dissertation Defense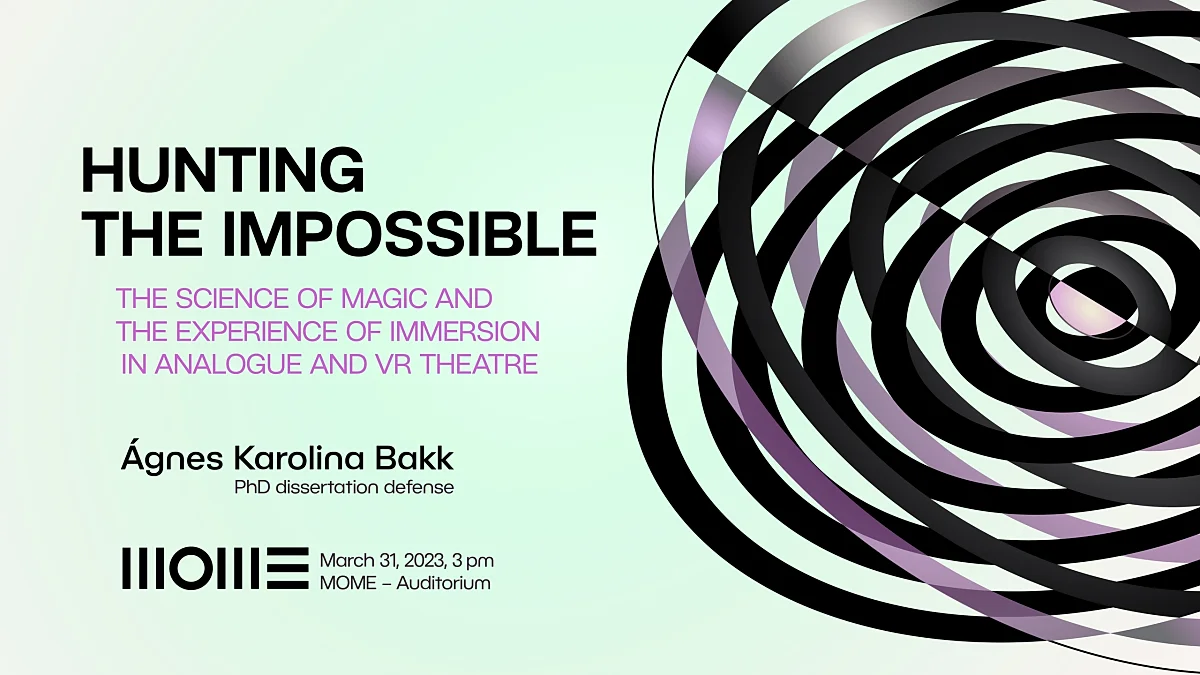 The MOME Doctoral School cordially invites you to Ágnes Karolina Bakk's doctoral thesis defence.
Candidate: Ágnes Karolina Bakk, Researcher at Innovation Center of Moholy-Nagy University of Art and Design Budapest
Field of study: PhD in Arts (Design Theory)
Supervisor: Tímea Antalóczy PhD associate professor, MOME Institute for Theorethical Studies
Consultants: Hartmut Koenitz PhD, senior lecturer, Södertörn University (SW) and Rebecca Rouse PhD, associate professor, University of Skövde (SW)

Title of the doctoral thesis: Hunting the Impossible: The science of magic and the experience of immersion in analogue and VR theatre Examination

Chair of the defence committee: Márton Szentpéteri PhD professor,
MOME Doctoral School Committee Members: Zsolt Gyenge PhD habil. associate professor, MOME Institute for Theorethical Studies and Kornélia Deres PhD, lecturer, Eötvös Loránd University Faculty of Humanities, Department of Comparative Literature and Cultural Studies

Opponents: Prof. Chiel Kattenbelt Utrecht University Department of Media and Culture Studies and Dr. Ottilia Armeán, senior lecturer, head of Faculty of Technical and Human Sciences - Târgu Mure (Marosvásárhely) Sapientia Hungarian University of Transylvania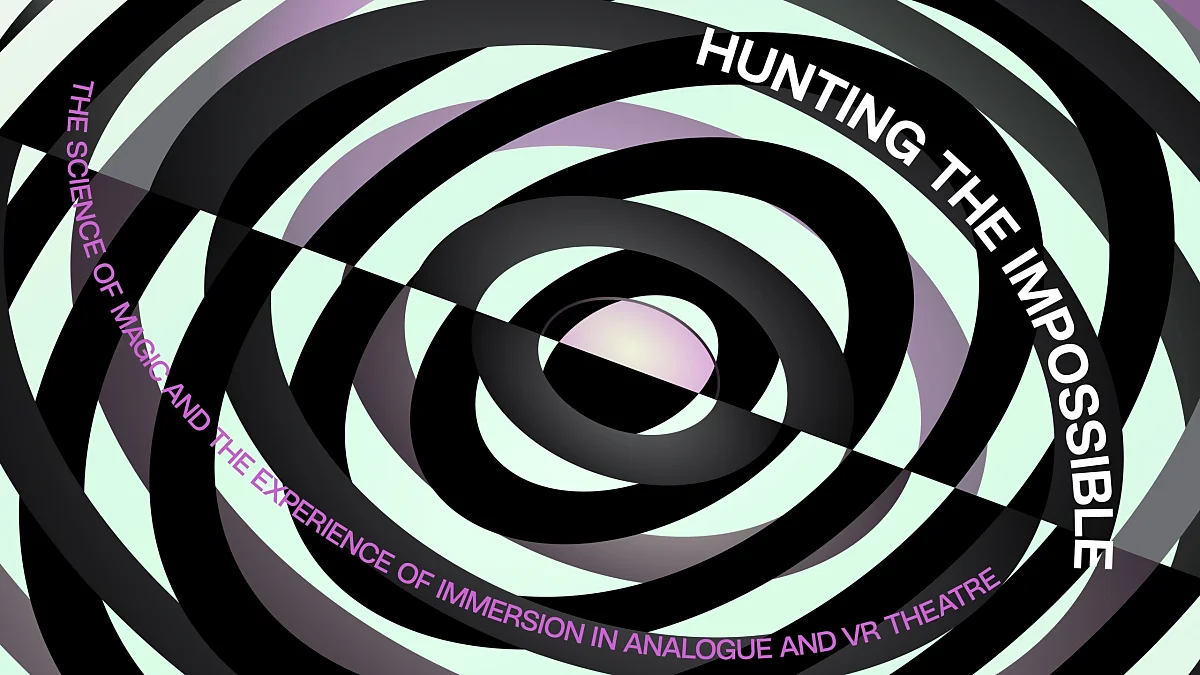 More events
MOME Architecture Institute's Public Lecture Series welcomes prominent Hungarian and International Architects, Designers, and Thinkers to present and discuss their work within the built environment.
At the end of March, Mirko Ilić, graphic designer and poster artist, will visit our university (MOME Budapest, Hungary) from New York.
The opening event of the master class of Margeaux Claude is a public lecture not only presenting her works, but also providing a glimpse into the possibilities of American art education and the Fulbright scholarship.