Catalogue catalogue I From register to design object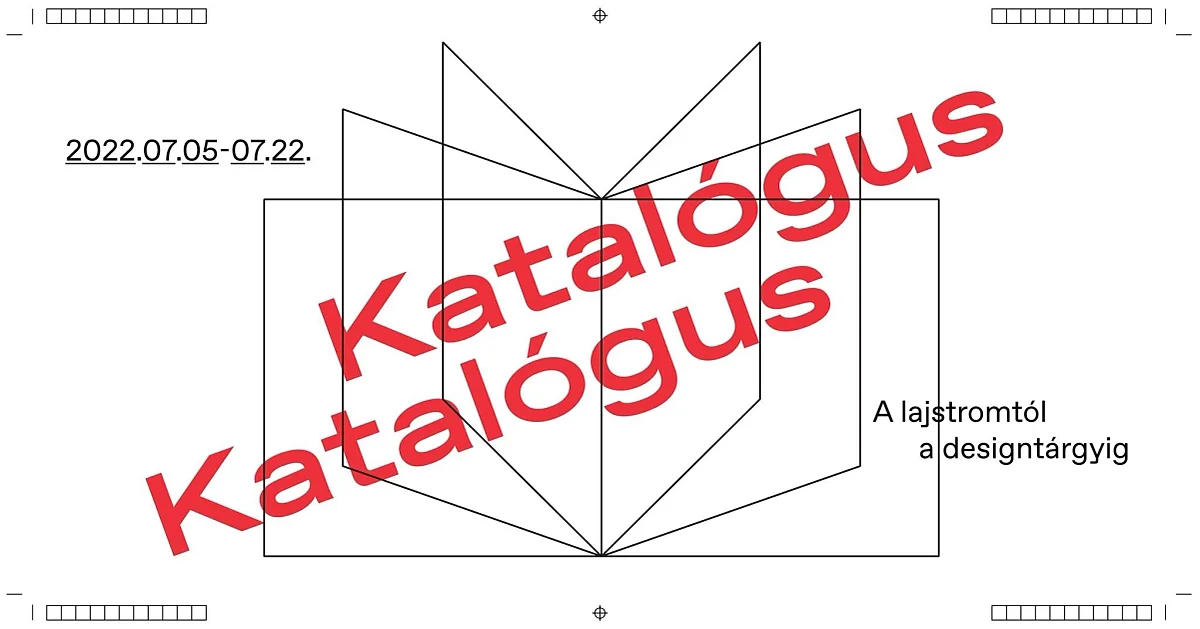 It is a natural phenomenon, that after an interesting exhibition we take the exhibition catalogue in hand at the museum shop and admire the printed version processing what we have just seen. However, the exhibition catalogue is more than a colorful guide or an enormous book with the reproductions of art exhibited. It is much more: a consciously created design object, that includes academic quality essays summarizing the research preceding the exhibition, rounding up the results and the curatorial concept.
This exhibition is part of the Design Curator specialization of the Design Theory MA program at the Moholy-Nagy University of Art and Design. It has been created within the framework of the Theory and practice of exhibition organization course led by Eszter Földi art historian, lecturer at Moholy-Nagy University of Art and Design.

Exhibition opening: 6 pm, 05. 07. 2022

Visitors are welcomed by Eszter Földi. The exhibition is opened by Anikó Katona art historian, chief museologist of the Graphics Collection at the Hungarian National Gallery in Budapest.

The exhibition is on view: 05. 07. – 22. 07. 2022

Event information
Exhibition opening: 6 pm, 05. 07. 2022
More events
In line with the established practice of international fashion schools and in sync with international fashion week calendars, the MOME FASHION SHOW returns under the professional tutelage of Ildikó Kele and Dóri Tomcsányi. The Fashion Show and Exhibition will feature a selection of diploma works by Textile Design BA and Fashion and Textile Design MA students.
The Budapest Design Week has been bringing together design professionals and enthusiast of the capital in mid-October for 20 years with exciting events. As part of these, Moholy-Nagy University of Art and Design once again presents a selection of diploma projects by freshly graduated MA students, this time downtown, off the University Campus.
A 5-day intensive course to help you learn the business basics and the design thinking methodologies to develop an initial Proof ofConcept (PoC)!