Catalogue catalogue I From register to design object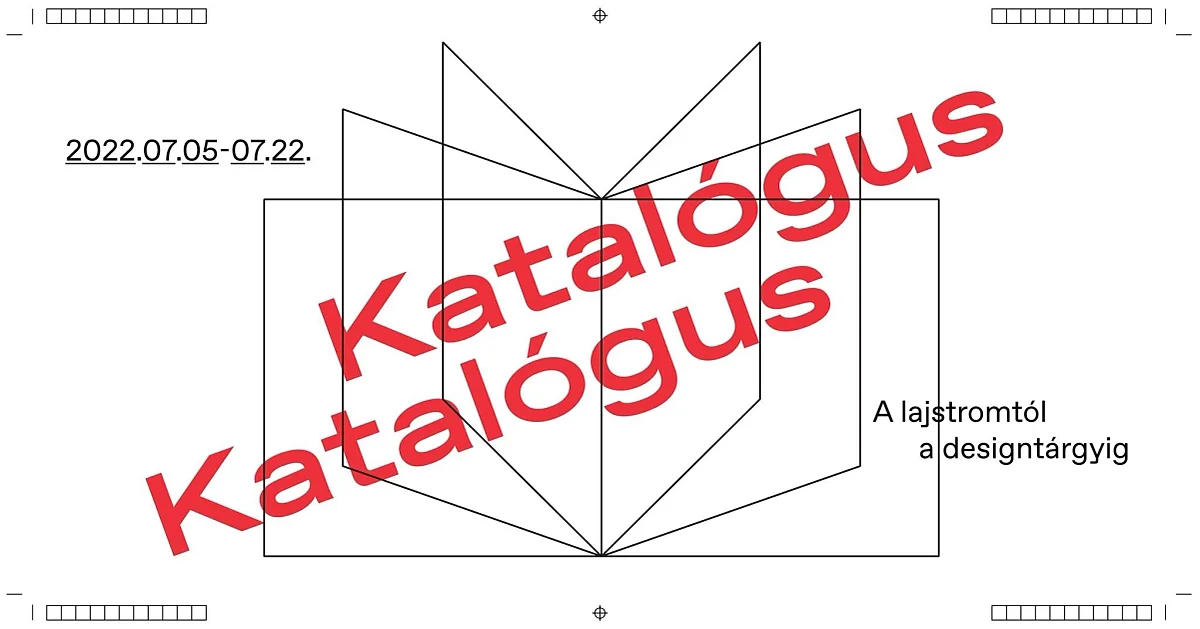 It is a natural phenomenon, that after an interesting exhibition we take the exhibition catalogue in hand at the museum shop and admire the printed version processing what we have just seen. However, the exhibition catalogue is more than a colorful guide or an enormous book with the reproductions of art exhibited. It is much more: a consciously created design object, that includes academic quality essays summarizing the research preceding the exhibition, rounding up the results and the curatorial concept.
This exhibition is part of the Design Curator specialization of the Design Theory MA program at the Moholy-Nagy University of Art and Design. It has been created within the framework of the Theory and practice of exhibition organization course led by Eszter Földi art historian, lecturer at Moholy-Nagy University of Art and Design.

Exhibition opening: 6 pm, 05. 07. 2022

Visitors are welcomed by Eszter Földi. The exhibition is opened by Anikó Katona art historian, chief museologist of the Graphics Collection at the Hungarian National Gallery in Budapest.

The exhibition is on view: 05. 07. – 22. 07. 2022

Event information
Exhibition opening: 6 pm, 05. 07. 2022
More events
At the end of March, Mirko Ilić, graphic designer and poster artist, will visit our university (MOME Budapest, Hungary) from New York.
The opening event of the master class of Margeaux Claude is a public lecture not only presenting her works, but also providing a glimpse into the possibilities of American art education and the Fulbright scholarship.
On Wednesday, March 22, from 17:00 to 19:00, Annabella Hevesi will talk about the adventures and challenges an emerging designer can face during product development - at home, as a woman. Since 2018, Annabella has been the lead designer of the Line and Round studio, and they worked with clients such as the Opera House, Sopron Basket and the Four Seasons Hotel.