MOME MA Diploma defenses 2022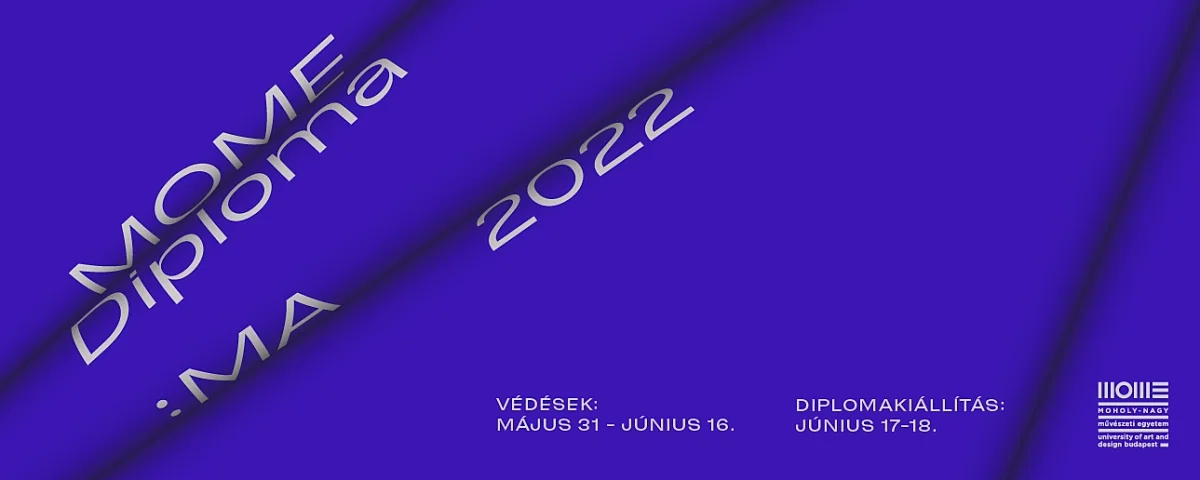 A Moholy-Nagy Művészeti Egyetem 2022-es MA diplomavédései nyilvánosan, élőben, a MOME Campuson zajlanak május 31 - június 16. között.
Az MA végzős hallgatók munkái mindezek mellett megtekinthetőek lesznek 2022. június 17-18. között a diplomakiállításon, valamint a diploma.mome.hu weboldalon is.
Az MA záróvizsgák pontos, napi beosztását, illetve helyszíneit az alábbi oldalon láthatja:
More events
The two-day event will examine the cutting-edge technologies and latest breakthroughs in material research and explore new frontiers in sustainable design and manufacturing through showcasing new materials made from waste.
The Future Potentials Observatory (FPO) is pleased to invite you to its 2nd International (hybrid) Workshop dedicated to obtain an overview of its research directions in the fields of Future Potentials, Geopolitical Frontiers, Innovation and Design Horizons and Digital Futures in an East-West context.
In line with the established practice of international fashion schools and in sync with international fashion week calendars, the MOME FASHION SHOW returns under the professional tutelage of Ildikó Kele and Dóri Tomcsányi. The Fashion Show and Exhibition will feature a selection of diploma works by Textile Design BA and Fashion and Textile Design MA students.