MOME MA Diploma defenses 2022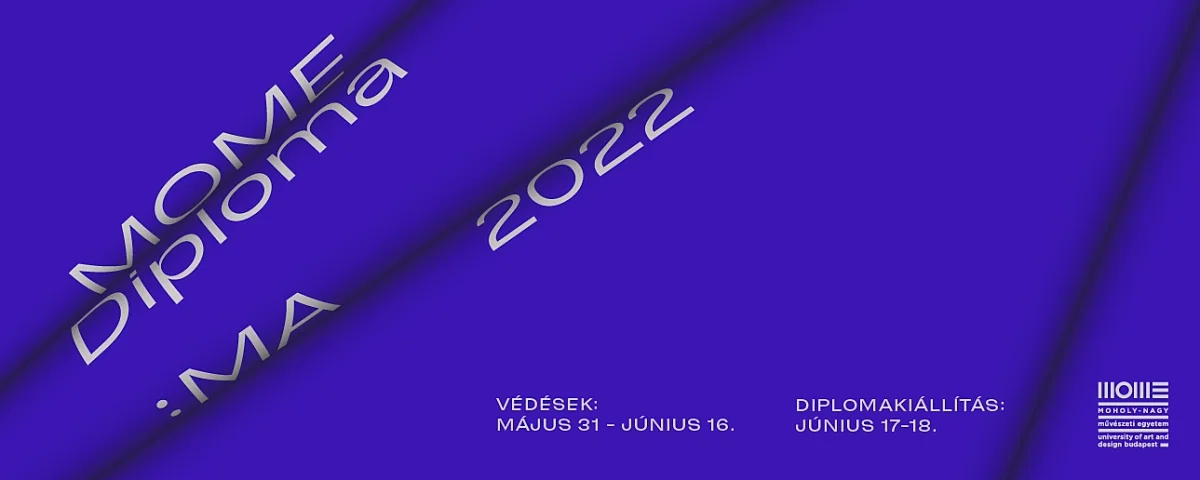 A Moholy-Nagy Művészeti Egyetem 2022-es MA diplomavédései nyilvánosan, élőben, a MOME Campuson zajlanak május 31 - június 16. között.
Az MA végzős hallgatók munkái mindezek mellett megtekinthetőek lesznek 2022. június 17-18. között a diplomakiállításon, valamint a diploma.mome.hu weboldalon is.
Az MA záróvizsgák pontos, napi beosztását, illetve helyszíneit az alábbi oldalon láthatja:
More events
On Wednesday, March 22, from 17:00 to 19:00, Annabella Hevesi will talk about the adventures and challenges an emerging designer can face during product development - at home, as a woman. Since 2018, Annabella has been the lead designer of the Line and Round studio, and they worked with clients such as the Opera House, Sopron Basket and the Four Seasons Hotel.
The MOME Doctoral School kindly invites you to Ágnes Karolina Bakk's dissertation defense.
What do we need to make things work? A lot has changed over the past few decades. Some things have improved considerably, while some, we feel, have gone off the rails. What is the best strategy to deal with the latter: should suffer, fix, replace or recreate them? What changes have the concept of resilience undergone since it was coined 50 years ago?