Our Designer-Maker students visited the SCHMUCK exhibition in Munich – Personal account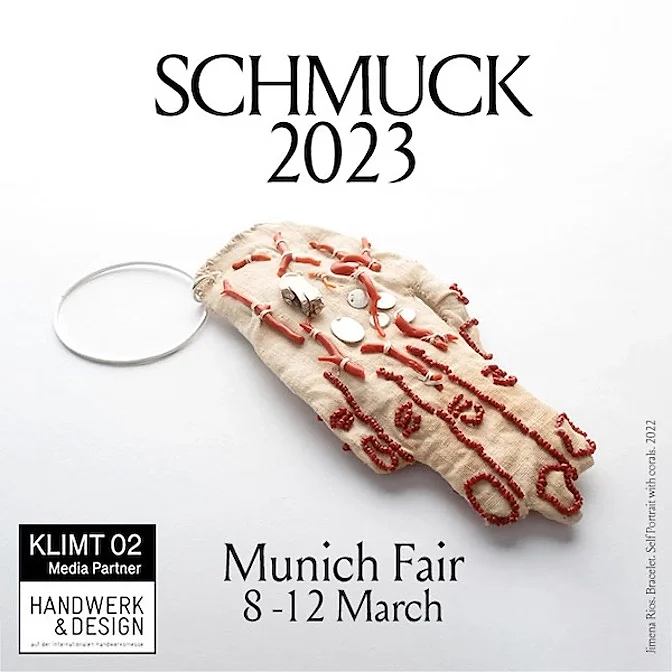 Accompanied by head of programme Flóra Vági and master instructor Zoltán Tóth, our Designer-Maker students went to see the SCHMUCK exhibition as part of a field trip to Munich between 6 and 12 March 2023 organised by the Jewellery Design and Metalwork MA programme.
The so-called Munich Jewellery Week takes place each year as part of the International Craft Fair in Munich, and its highlights include the awarding of the Academy Award of contemporary jewellery, the Herbert Hofmann Prize.

The exhibitions provided an insight into the diversity of artistic delivery and curation practice, while workshop and museum visits enabled students to exchange personal experience about the artistic practice in the jewellery scene.

We look forward to seeing you at our event where participants will provide a personal account of the exhibition.
Event information
Date and time: 12/04/2023., 3:15 p.m.
Venue: MOME TWO, T_014 Spatial Experimentation Studio
More events
The primary goal of the thematic symposium organized by MOME Innovation Center is to enliven academic public life at the university, promote knowledge transfer between disciplines and network.
Each year, the Architecture MA students of MOME's Architecture Institute explore a specific subject. The focus of the 2022/2023 academic year was adaptive reuse.
Diplomacy on Ice: The International Politics of Antarctica