Social Impact Hackathon - Artificial Intelligence for the Common Good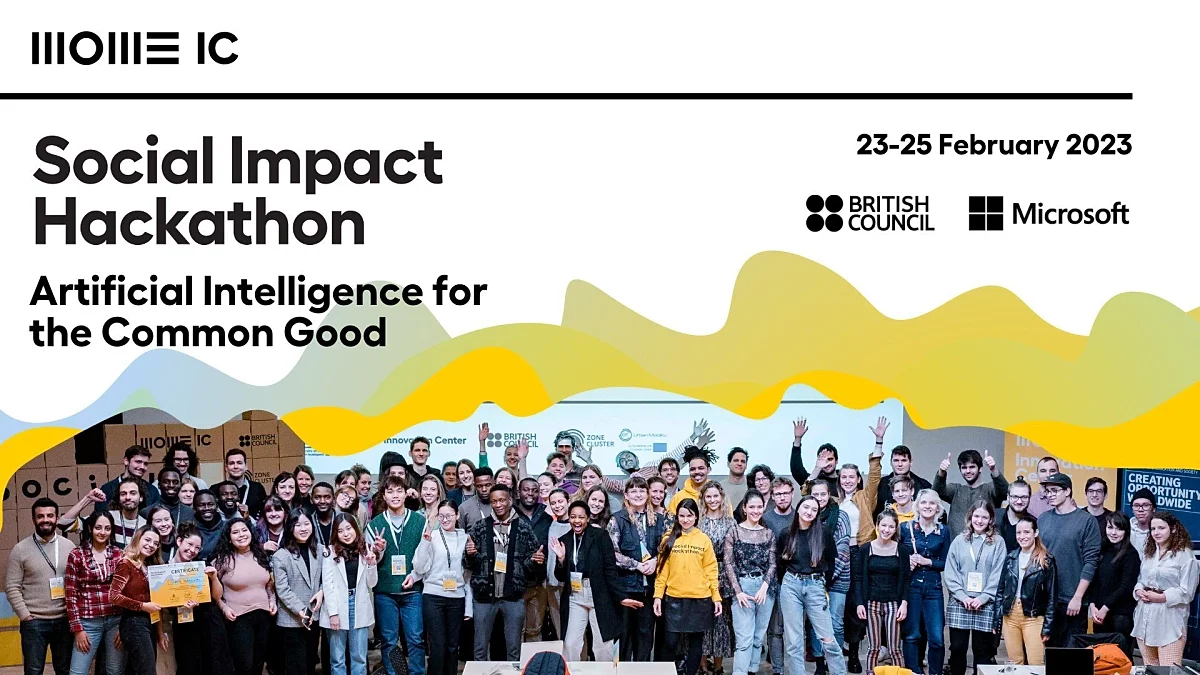 Learn about AI and win a trip to the UK!
MOME Innovation Center is joining forces with the British Council Hungary and Microsoft to host a hackathon for young people to explore and showcase the power of artificial intelligence (AI) for the common good.
We are inviting young people who are passionate about sustainability and interested in innovation and creative problem-solving to work together in interdisciplinary teams and create AI-based solutions to social and environmental challenges in either of the two main topics:
climate change or
food waste.
Note: There is no need to be an expert on AI to participate as the hackathon will involve training on AI fundamental principles! Mentors will support each team through the process.
Winners will:
receive a €1000 cash prize
get a chance to go on a study trip to London between 6-8 March
Participating teams might also be invited to MOME IC's Incubation Program!
Find out more: https://mome.hu/en/social-impact-hackathon
Register by 20 February: https://forms.office.com/pages/responsepage.aspx...
More events
At the end of March, Mirko Ilić, graphic designer and poster artist, will visit our university (MOME Budapest, Hungary) from New York.
The opening event of the master class of Margeaux Claude is a public lecture not only presenting her works, but also providing a glimpse into the possibilities of American art education and the Fulbright scholarship.
On Wednesday, March 22, from 17:00 to 19:00, Annabella Hevesi will talk about the adventures and challenges an emerging designer can face during product development - at home, as a woman. Since 2018, Annabella has been the lead designer of the Line and Round studio, and they worked with clients such as the Opera House, Sopron Basket and the Four Seasons Hotel.