Spherical stories - a public art project of the MOME Media Design BA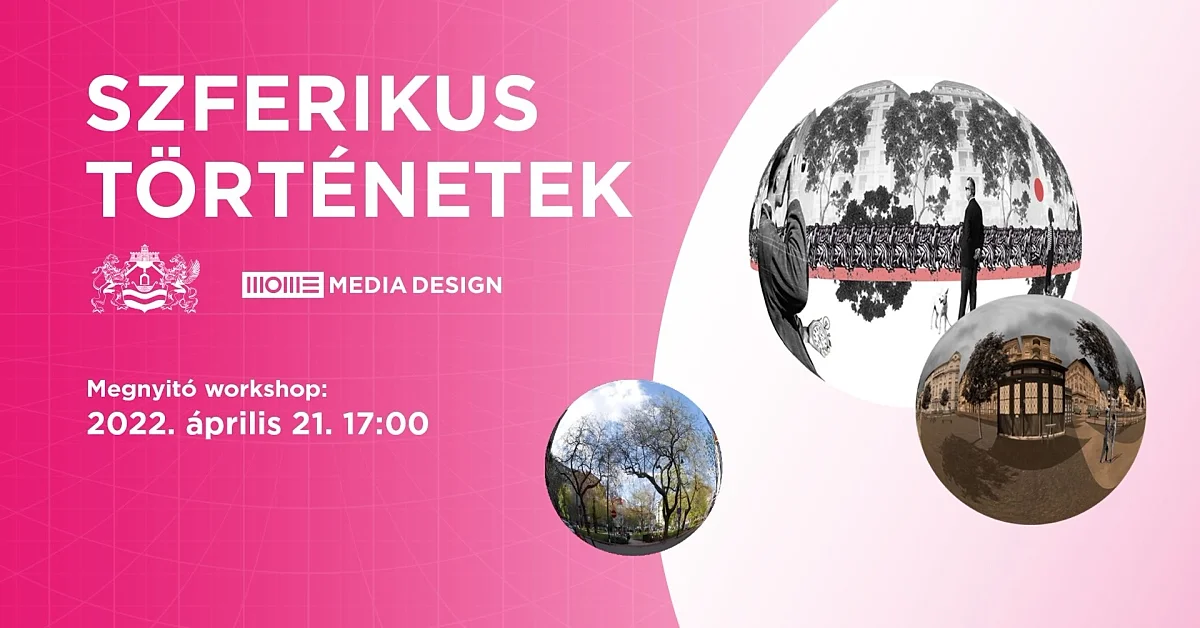 Ferenc tér is a subjective space where residents of the neighbourhood have created overlapping layers of individual routes and individual spatial interpretations independently in the past throughout the different eras. Though there is a good chance that the "spheres" of personal experiences never meet, the project helps uncover the unknown realities.
For the realisation of the project, students of MOME Media Design BA interviewed people living in or close to Ferenc tér about their past memories of the neighbourhood, their daily lives, and their opinions about the implications of changes in that part of the city that has undergone gentrification. They have created alternate realities based on stories told by the locals using the tools of media design.
Spherical or 360-degree content is an immersive media format that displays content in every direction at the same time, in a full 360-degree view. The stories made from collected information and pictures present the personal experiences of people living in Ferenc tér and the surrounding area.
Opening workshop: 21 April 2022, 5:00 p.m.
Our students and instructors participating in the project:
Nóra Barna, Csongor Csenki, Martina Csillik, Debóra Demeter, Adrienn Horváth, Pál Áron Király, Boglárka Kis, Franciska Zsófia Klucsik, Dömötör Lengyel, Blanka Molnár, Emili Roberta Pálinkás-Szűcs, Krisztián Polónyi-Gyuricza, Ákos Székely, Máté Szőnyi, Sámuel András Vészi, Sina Elbl, Attila Pálfalusi, Miklós Erhardt, Krisztina Erdei.
More events
At the end of March, Mirko Ilić, graphic designer and poster artist, will visit our university (MOME Budapest, Hungary) from New York.
The opening event of the master class of Margeaux Claude is a public lecture not only presenting her works, but also providing a glimpse into the possibilities of American art education and the Fulbright scholarship.
On Wednesday, March 22, from 17:00 to 19:00, Annabella Hevesi will talk about the adventures and challenges an emerging designer can face during product development - at home, as a woman. Since 2018, Annabella has been the lead designer of the Line and Round studio, and they worked with clients such as the Opera House, Sopron Basket and the Four Seasons Hotel.