Stefan Lengyel Scholarship of Excellence I Announcement of the winners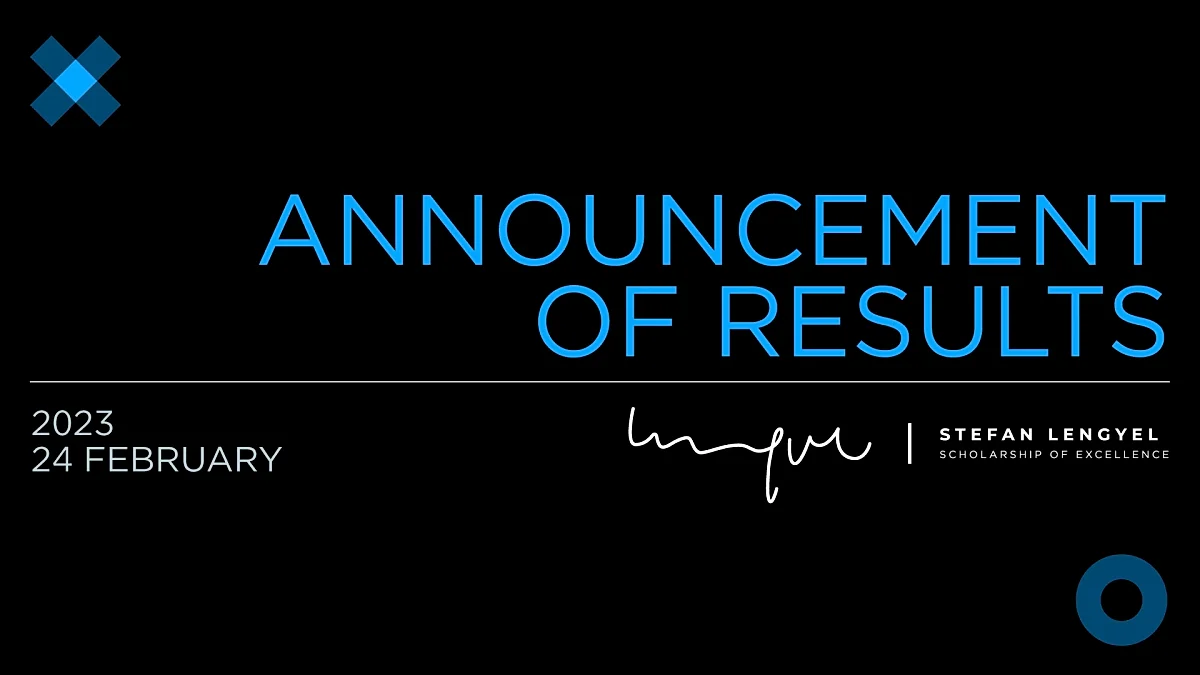 We look forward to seeing everyone at the announcement of the winners of the Stefan Lengyel Scholarship of Excellence in the first semester of the 2022/2023 academic year.
The Stefan Lengyel Scholarship of Excellence brought to life by the Moholy-Nagy University of Art and Design Fund besides supporting the students, based on their achievements, lays great emphasis on the development of their up-to-date practical competencies and their professional integration. The program includes two modules.

More details about the Stefan Lengyel Scholarship of Excellence...
Event information
Venue: MOME Auditorium
Date and time: 24 February 2023, 5:00 p.m.
More events
At the end of March, Mirko Ilić, graphic designer and poster artist, will visit our university (MOME Budapest, Hungary) from New York.
The opening event of the master class of Margeaux Claude is a public lecture not only presenting her works, but also providing a glimpse into the possibilities of American art education and the Fulbright scholarship.
On Wednesday, March 22, from 17:00 to 19:00, Annabella Hevesi will talk about the adventures and challenges an emerging designer can face during product development - at home, as a woman. Since 2018, Annabella has been the lead designer of the Line and Round studio, and they worked with clients such as the Opera House, Sopron Basket and the Four Seasons Hotel.