Sterk Barbara doktori védése I 10.14., 15:00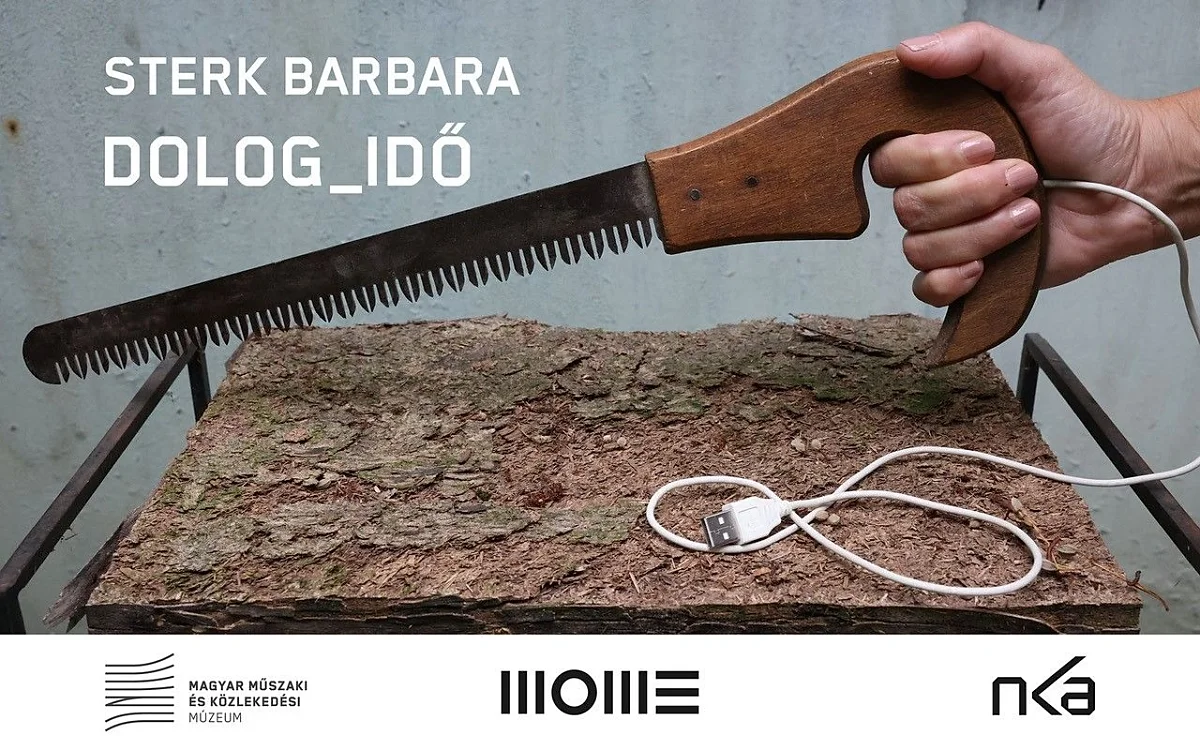 A Doktori Iskola tisztelettel meghívja Önt Sterk Barbara művészet és technológia kutató, médiaművész doktori védésére és a védéshez kapcsolódó DOLOG_IDŐ című kiállítására.
A doktori védés időpontja 2022. október 14. péntek 15:00
A kiállítás és a doktori védés helyszíne egyaránt a Műszaki Tanulmánytár (1117 Budapest, Prielle Kornélia u. 10.). A kiállítás 2022. október 9 – október 29. között látogatható.
Doktori értekezés: DOLOG_IDŐ. A hatékonyság média archeológiája
Tézisek
Mestermű: DOLOG_IDŐ
Tudományág: Multimédia-művészet
Témavezető: Tasnádi József DLA egyetemi tanár
A védési bizottság elnöke Tillmann József CSc egyetemi tanár,
a bizottság tagjai Balla Dóra DLA habil. Ferenczy Noémi-díjas egyetemi docens, MOME Média Intézet és Eperjesi Ágnes DLA egyetemi docens, Budapesti Metropolitan Egyetem
Opponensek: Bényei Judit Phd egyetemi docens, MOME Elméleti Intézet és Hargitai Henrik PhD egyetemi oktató, ELTE Földtudományi Doktori Iskola
Event information
A doktori védés időpontja 2022. október 14. péntek 15:00
A kiállítás és a doktori védés helyszíne:  Műszaki Tanulmánytár
More events
At the end of March, Mirko Ilić, graphic designer and poster artist, will visit our university (MOME Budapest, Hungary) from New York.
The opening event of the master class of Margeaux Claude is a public lecture not only presenting her works, but also providing a glimpse into the possibilities of American art education and the Fulbright scholarship.
On Wednesday, March 22, from 17:00 to 19:00, Annabella Hevesi will talk about the adventures and challenges an emerging designer can face during product development - at home, as a woman. Since 2018, Annabella has been the lead designer of the Line and Round studio, and they worked with clients such as the Opera House, Sopron Basket and the Four Seasons Hotel.