Sterk Barbara doktori védése I 10.14., 15:00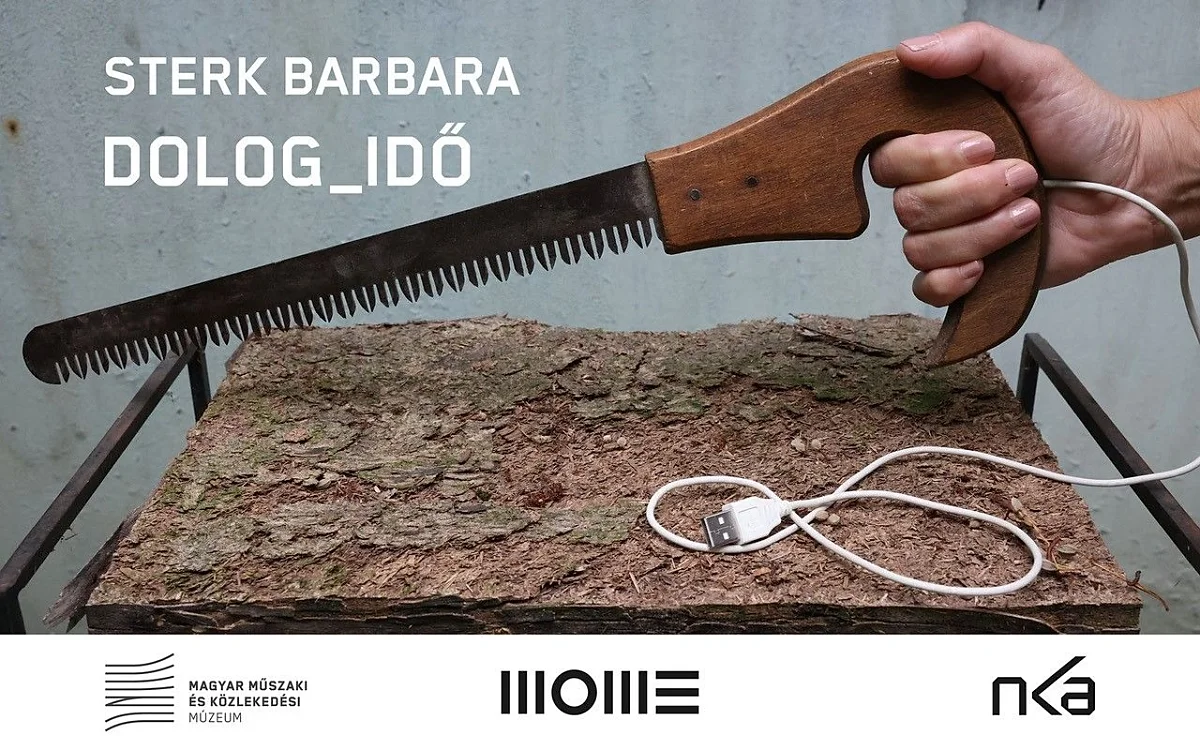 A Doktori Iskola tisztelettel meghívja Önt Sterk Barbara művészet és technológia kutató, médiaművész doktori védésére és a védéshez kapcsolódó DOLOG_IDŐ című kiállítására.
A doktori védés időpontja 2022. október 14. péntek 15:00
A kiállítás és a doktori védés helyszíne egyaránt a Műszaki Tanulmánytár (1117 Budapest, Prielle Kornélia u. 10.). A kiállítás 2022. október 9 – október 29. között látogatható.
Doktori értekezés: DOLOG_IDŐ. A hatékonyság média archeológiája
Tézisek
Mestermű: DOLOG_IDŐ
Tudományág: Multimédia-művészet
Témavezető: Tasnádi József DLA egyetemi tanár
A védési bizottság elnöke Tillmann József CSc egyetemi tanár,
a bizottság tagjai Balla Dóra DLA habil. Ferenczy Noémi-díjas egyetemi docens, MOME Média Intézet és Eperjesi Ágnes DLA egyetemi docens, Budapesti Metropolitan Egyetem
Opponensek: Bényei Judit Phd egyetemi docens, MOME Elméleti Intézet és Hargitai Henrik PhD egyetemi oktató, ELTE Földtudományi Doktori Iskola
Event information
A doktori védés időpontja 2022. október 14. péntek 15:00
A kiállítás és a doktori védés helyszíne:  Műszaki Tanulmánytár
More events
In line with the established practice of international fashion schools and in sync with international fashion week calendars, the MOME FASHION SHOW returns under the professional tutelage of Ildikó Kele and Dóri Tomcsányi. The Fashion Show and Exhibition will feature a selection of diploma works by Textile Design BA and Fashion and Textile Design MA students.
The Budapest Design Week has been bringing together design professionals and enthusiast of the capital in mid-October for 20 years with exciting events. As part of these, Moholy-Nagy University of Art and Design once again presents a selection of diploma projects by freshly graduated MA students, this time downtown, off the University Campus.
A 5-day intensive course to help you learn the business basics and the design thinking methodologies to develop an initial Proof ofConcept (PoC)!