Találkozások terei - conference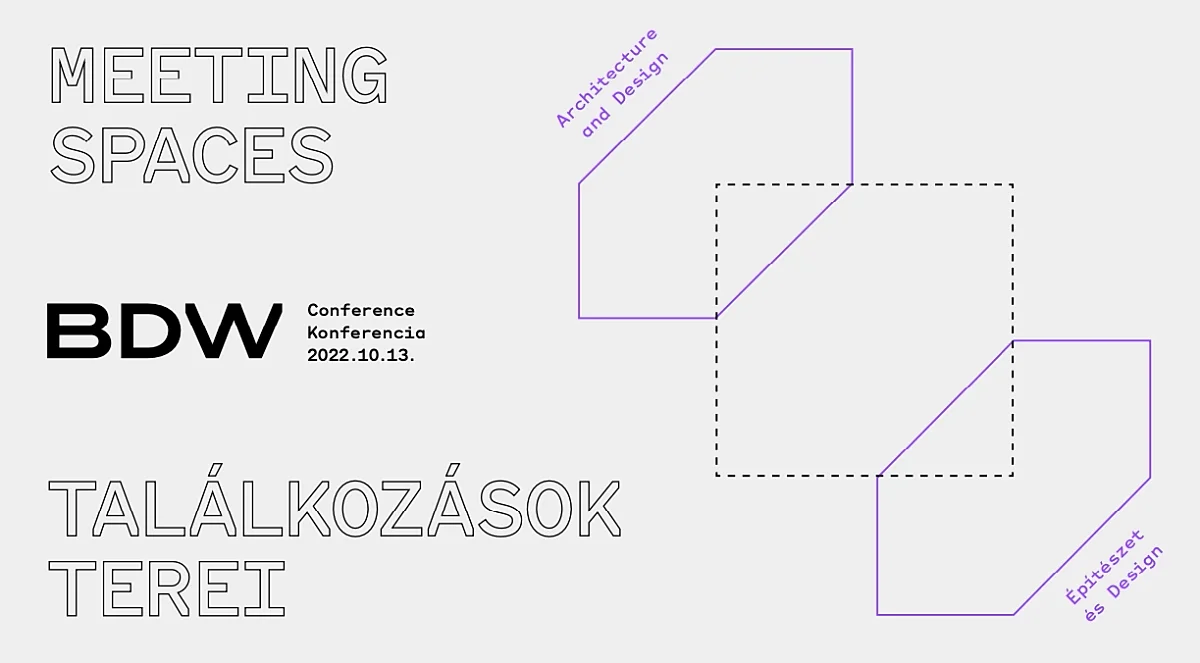 Szeretettel meghívjuk a budapest design week "Találkozások terei – építészeti és design" című szakmai konferenciájára
Október 13-án Találkozások terei címmel ingyenes szakmai konferenciát szervez a Budapest Design Week az építészet és a design neves hazai alkotói, egyetemi oktatók, hallgatók, többek közt Jakabfi-Kovács Boglárka MOME doktoranda részvételével a fesztivál központi helyszínén, a Néprajzi Múzeumban. Az érdeklődők három témablokkban, Közös tér építés – közösség építés, Emlékezetmintázatok köztereken és Múzeumok kiállító és foglalkoztató terei szekciócímmel hallgathatnak előadásokat és beszélgethetnek a résztvevőkkel.
Event information
2022. október 13., 10:00 – 16:00
Néprajzi Múzeum, BDW kiállítóterem, Kürtő-tér
Budapest 1146, Dózsa György út 35.
More events
On Wednesday, March 22, from 17:00 to 19:00, Annabella Hevesi will talk about the adventures and challenges an emerging designer can face during product development - at home, as a woman. Since 2018, Annabella has been the lead designer of the Line and Round studio, and they worked with clients such as the Opera House, Sopron Basket and the Four Seasons Hotel.
The MOME Doctoral School kindly invites you to Ágnes Karolina Bakk's dissertation defense.
What do we need to make things work? A lot has changed over the past few decades. Some things have improved considerably, while some, we feel, have gone off the rails. What is the best strategy to deal with the latter: should suffer, fix, replace or recreate them? What changes have the concept of resilience undergone since it was coined 50 years ago?