Találkozások terei - conference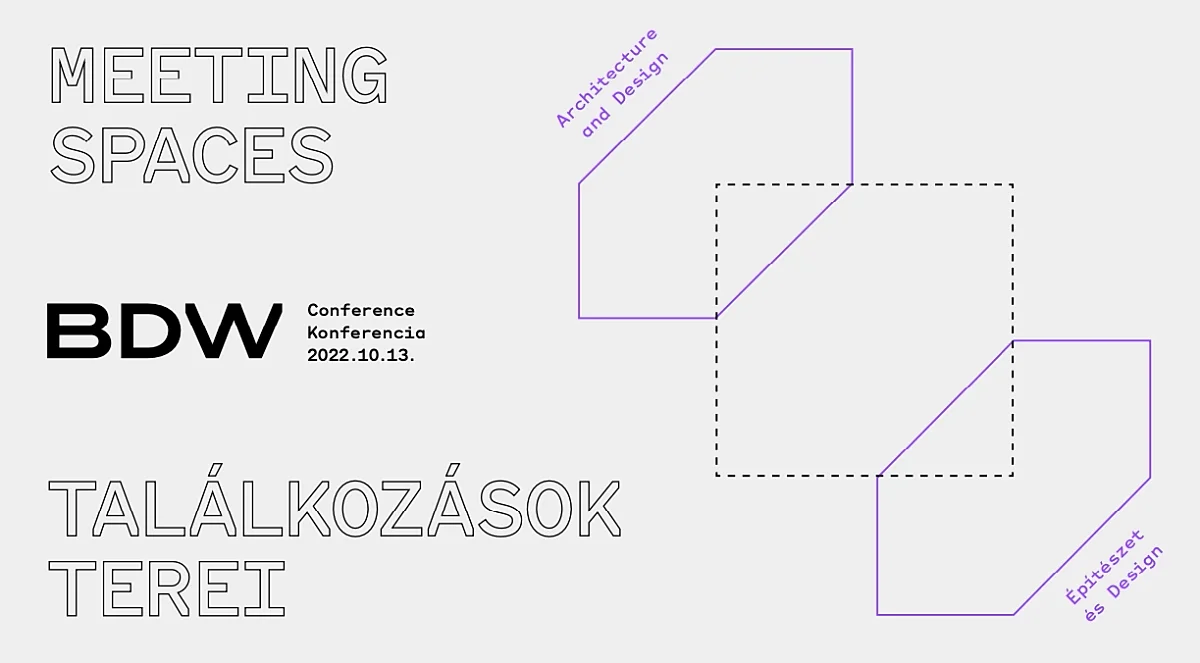 Szeretettel meghívjuk a budapest design week "Találkozások terei – építészeti és design" című szakmai konferenciájára
Október 13-án Találkozások terei címmel ingyenes szakmai konferenciát szervez a Budapest Design Week az építészet és a design neves hazai alkotói, egyetemi oktatók, hallgatók, többek közt Jakabfi-Kovács Boglárka MOME doktoranda részvételével a fesztivál központi helyszínén, a Néprajzi Múzeumban. Az érdeklődők három témablokkban, Közös tér építés – közösség építés, Emlékezetmintázatok köztereken és Múzeumok kiállító és foglalkoztató terei szekciócímmel hallgathatnak előadásokat és beszélgethetnek a résztvevőkkel.
Event information
2022. október 13., 10:00 – 16:00
Néprajzi Múzeum, BDW kiállítóterem, Kürtő-tér
Budapest 1146, Dózsa György út 35.
More events
In line with the established practice of international fashion schools and in sync with international fashion week calendars, the MOME FASHION SHOW returns under the professional tutelage of Ildikó Kele and Dóri Tomcsányi. The Fashion Show and Exhibition will feature a selection of diploma works by Textile Design BA and Fashion and Textile Design MA students.
The Budapest Design Week has been bringing together design professionals and enthusiast of the capital in mid-October for 20 years with exciting events. As part of these, Moholy-Nagy University of Art and Design once again presents a selection of diploma projects by freshly graduated MA students, this time downtown, off the University Campus.
A 5-day intensive course to help you learn the business basics and the design thinking methodologies to develop an initial Proof ofConcept (PoC)!