Zsuzsanna Kiss-Gál's doctoral thesis defence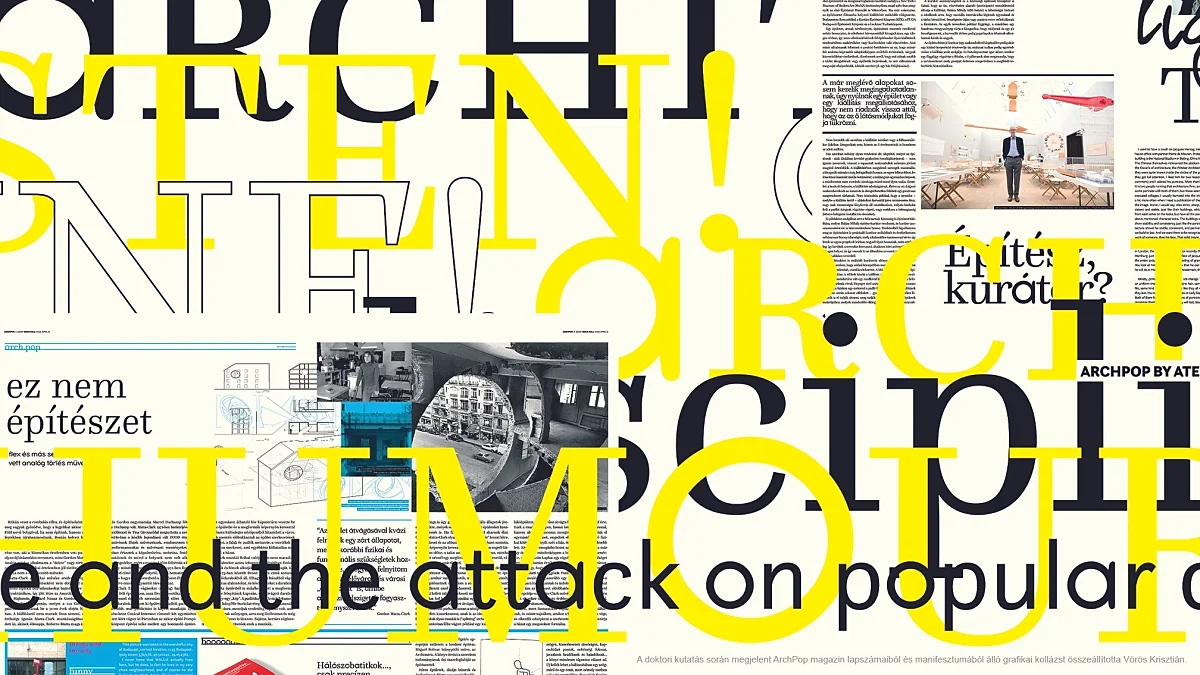 The Doctoral School of MOME cordially invites you to attend architect Zsuzsanna Kiss-Gál's doctoral thesis defence.
Title of the thesis: Architecture and communication: pop communication strategies in architectural practice

Title of the master work: "Praxis as medium" series of methodological pilot actions
Supervisor: Balázs Marián DLA Field: Architecture DLA

Chair of the defence committee: university professor Tamás Getto DLA, MOME Institute of Architecture Members of the defence committee: associate professor Tímea Antalóczy PhD, MOME Institute for Theoretical Studies and András Cseh DLA

Opponents: university professor Márton Szentpéteri PhD, MOME Doctoral School és university professor Attila Cosovan DLA , Corvinus University of Budapest, Institute of Marketing and Communication Sciences, Department of Marketing, Media, and Design Communications
More events
In line with the established practice of international fashion schools and in sync with international fashion week calendars, the MOME FASHION SHOW returns under the professional tutelage of Ildikó Kele and Dóri Tomcsányi. The Fashion Show and Exhibition will feature a selection of diploma works by Textile Design BA and Fashion and Textile Design MA students.
The Budapest Design Week has been bringing together design professionals and enthusiast of the capital in mid-October for 20 years with exciting events. As part of these, Moholy-Nagy University of Art and Design once again presents a selection of diploma projects by freshly graduated MA students, this time downtown, off the University Campus.
A 5-day intensive course to help you learn the business basics and the design thinking methodologies to develop an initial Proof ofConcept (PoC)!