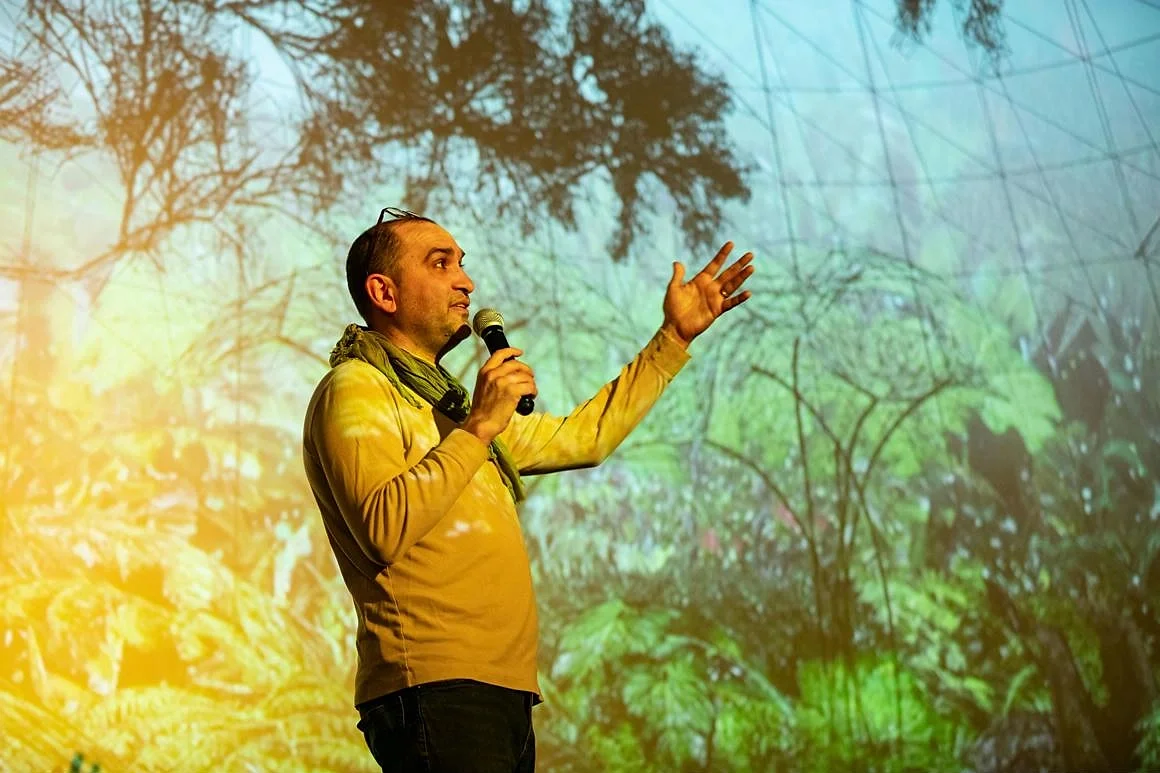 At the cinema, you know you will not have your throat slit from behind, but VR is a different matter
Will virtual reality wipe out cinema, human interaction or at least trolling comments? How scary is horror VR, and what will the next big hit in virtual reality be?
The first Friss Kakas (Fresh Rooster) Animation Film Days co-organised by Friss Hús (Fresh Meat) and MOME Animation department have taken place recently and included the participation of renowned animation director and VR creator Uri Kranot. Uri and his wife Michelle Kranot's wonderfully surreal films and VR projects have won awards at the coolest major film festivals (Annecy, Venice).
Tamás Soós interviewed Uri about the present and future of VR.
Continue to the jo.444.hu article...
cover photo: GERGELY MÁTÉ OLÁH
More news
Various social problems that need to be addressed have come to play an increasingly prominent role in everyday life, begging the question how to go about solving them.
Battling the effects of global crises that creep into our everyday lives, we may easily find ourselves on a rollercoaster between mounting panic and the impassiveness brought on by a sense of futility. In the face of steadily accumulating challenges, we are justified in wondering how to proceed.
The FRUSKA education programme is directed at one of the most vulnerable social groups, providing multi-level learning experiences to teenage girls from disadvantaged backgrounds. At the sessions, they not only learn how to use the jigsaw, but also gain design skills and confidence through the process of creating various items. The methodology developed by the Social Design Hub of the MOME Innovation Center is now available to everyone.