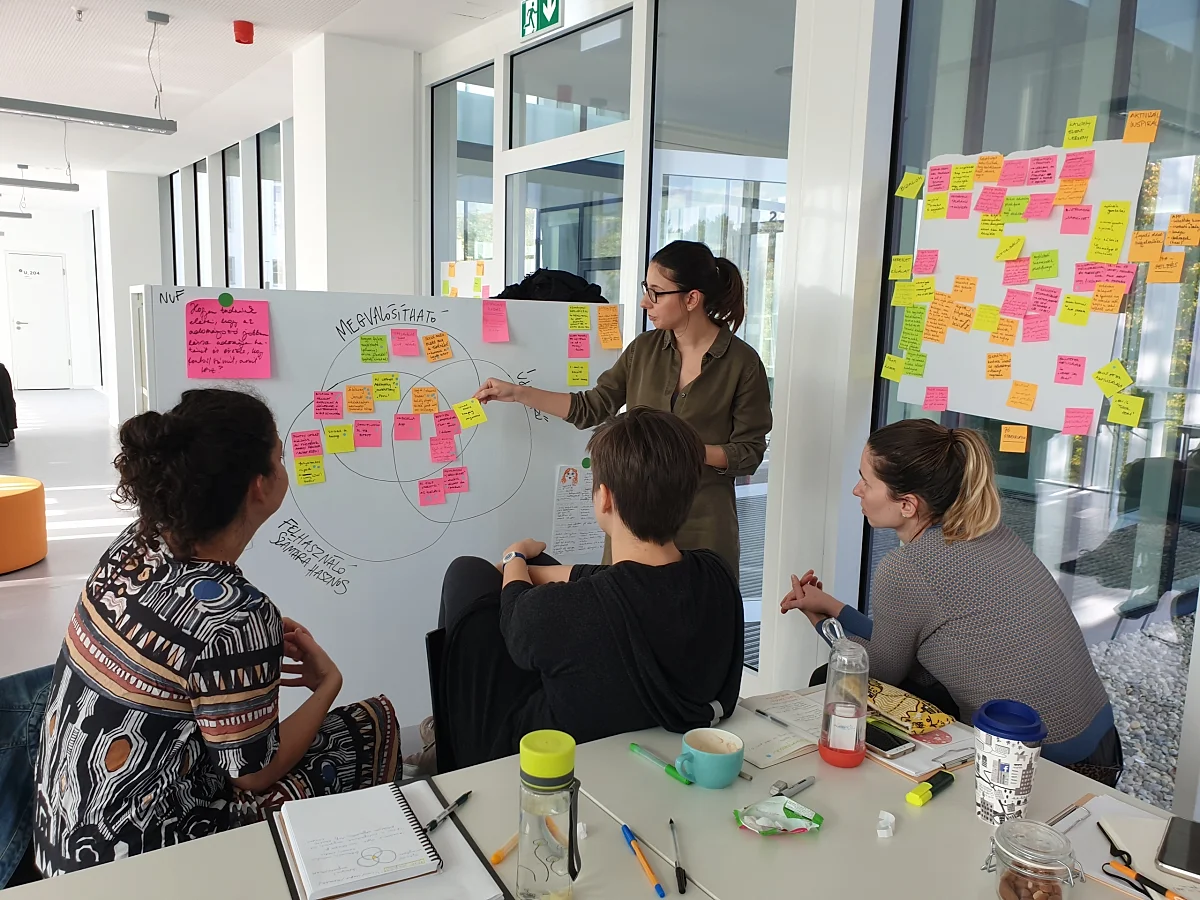 Service design training at university level: the first Service Design specialised further training will be launching soon
MOME is the first university to launch a Service Design further training in Hungary. Service design is a dynamically developing profession, both in Hungary and abroad, with a steadily growing demand from companies and institutions for service designers to improve the user experience of the services in terms of logic, efficiency, and ease of use.
From September 2023, students of MOME's new Service Design programme can also add to their knowledge in areas such as research methodology, visual techniques, strategic planning, and organisational development.

The programme is designed to provide students from diverse backgrounds with a strong theoretical and practical foundation and the opportunity to complete their portfolio, enabling them to hold their own also when working for an agency or company as service design professionals. The comprehensive knowledge gained here will help them be involved in value creation processes resulting in improved ease of use and efficiency for the services of the future.
Service Designs trainings available in Hungary have been largely limited to various non-academic courses or university courses taught as part of a specific subject, which means the two-semester specialised further training launching at the Moholy-Nagy University of Art and Design closes an important gap.
In addition to improving creativity, empathy, and cooperation skills, it places a strong focus on systems thinking, a holistic approach, and the ability to engage various stakeholders. Students will be given both made-up and real-life service design assignments, and by the time they complete the programme they will be able to compile a portfolio from their projects which they can use to apply for service design positions in Hungary or abroad.
Compared to the MOME OPEN Service Design Basic and Expert programmes, the freshly launching one-year programme provides an opportunity for a more intense improvement of complex competencies required for the job.
You can find out more about the correspondence course combining both online and offline classe here.
Deadline for the application: 30 June
Deadline for portfolio and motivation letter upload: 13–23 July.
More information: https://mome.hu/en/kepzesek/service-design
More news
In June, two Hungarian film festivals will feature several former and graduating MOME students: Fresh Meat Budapest International Short Film Festival, followed by the Kecskemét Animation Film Festival.
Flóra Anna Buda won the Palme d'Or for the best short film at the 76th Cannes Film Festival with her French-Hungarian co-production 27, which will be shown to Hungarian audiences at the Fresh Meat Festival starting on 1 June. The director's name is not unfamiliar in the international festival circuit.
What is the level of design maturity among businesses in the Central Eastern European region – in other words, how extensively do they harness design to increase growth and business performance?