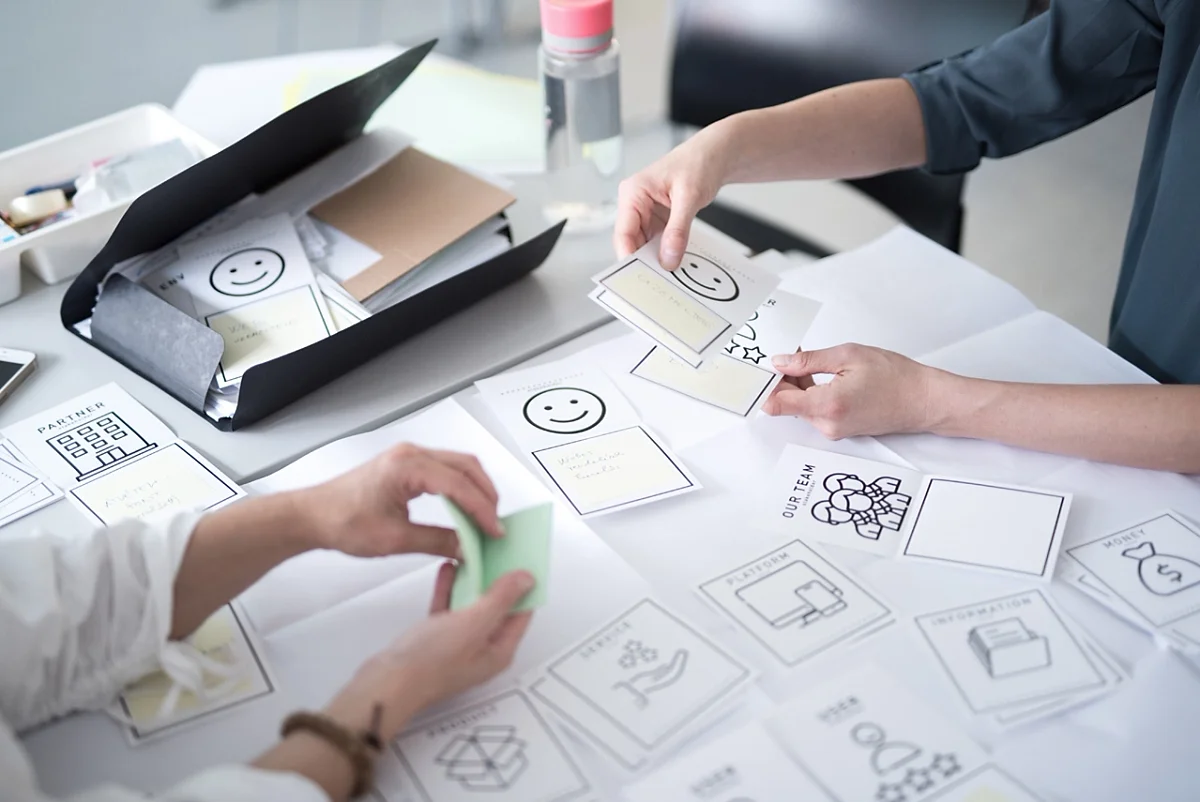 Thinking as a designer, also when it comes to services – MOME's Service Design course is about to launch
MOME is the first university to launch a Service Design specialised training in Hungary. We discussed the course launching in September 2023, the significance of service design, and MOME's unique position as the ideal place to train service designers with leaders of the course Fanni Csernátony and Máté Barna.
According to Fanni and Máté's definition, "Service Design focuses on further developing existing services or designing entirely new ones. Its goal is to optimise a specific process for everyone involved in the service, including the user and the service provider. Service designers need to rethink services for maximum efficiency on the service provider end, and optimum ease of use and experience for the user."
Improving user experience and perfecting internal processes have become a priority for more and more service providers over the years, resulting in a growing demand for service design professionals. Fanni Csernátony and Máté Barna – both teachers and former students of MOME, as well as designers of Cellux Group – will share their accumulated knowledge gleaned from countless service design projects as leads of MOME's specialised training course. Fanny has been heading the Product Design programme after 10 years of methodology training, and Máté has been leading the Business to Design course and MOME's education development programme.

Could you give me an example of projects you worked on as service designers?
Máté: In addition to corporate developments, whether internal processes or user routes, museums are an ideal setting, and we are most often asked to design the visitor experience. With a museum there is a great number of requirements, features, and add-on services all at once and a service designer's job is to act as a mediator between the different areas and represent the visitors' point of view. When starting on a project like that, we first research visitor habits – how they use spaces, how often they visit exhibitions, what they prefer to see, who they have with them, and so on. Next, user habits are aggregated and communicated to all participating organisational units.
In our latest project, the research was followed by making persona portfolios of visitors, which were reviewed together with curators, architects, exhibition organisers and museum educators. This way, we were able to help maximise the user-friendliness of future services offered the museum.

Where else can the skills mastered at the service design course be used?
Máté: Service designers, or professionals with a strategic understanding of a service process are used in every segment, from corporations through NGOs to the public sector.
When developing the course, we looked up job postings on relevant sites, and found that abroad, in addition to corporations, several local governments and NGOs were looking for service designers, for example those also familiar with sustainability aspects, and there is a growing demand for this kind of expertise also in Hungary.
What are the benefits to service design being taught as a university course by MOME? What is the difference between this one and the MOME OPEN service design course?
Fanni: The MOME OPEN service design course provides participants with a solid foundation for using the service design toolkit and can even serve as the first step to working specifically in service design. This is facilitated by the specialised training course. With a term of two semesters, it is long enough to help students through various individual and group assignments gain experience and put together their portfolios. A portfolio is essential for credibility when applying to a project, whether in Hungary or abroad.
Typically what fields do applicants to the MOME Open and the specialised training come from?
Máté: Mostly we get people who do not necessarily wish to work in service design full time, but rather want to incorporate methods of the field into their existing jobs whether in education, marketing, HR, IT or UX/UI design. This can be seen as the first step towards the service design field. This time though we are specifically looking for those who would like to work as service designers later. My guess is there will be lots of people from the design industry, including graphic designers, product designers, digital product designers, specialists with a background in design management, as well as marketing, communication or advertisement professionals – all requiring creativity and an understanding of user needs and thinking. We are also looking for people who studied social sciences, such as psychology, sociology, cultural anthropology BA graduates, as well as those with a degree in economics who are also interested in the human aspect in addition to the business side.
How is the course structured?
Fanni: We took great pains to make sure the course can be completed while working, so we gave it a correspondence format with additional contact classes every second Friday. We consider these intensive workshops particularly important as they provide an opportunity for effectively trying out practical methods, as well as for community building and networking. The practical classes are offline, while the lectures and consultations are online. Individual work and research are also required during the two semesters, but they are can be scheduled flexibly.

Why do you think MOME is the best place for training service designers?
Fanni: Although many service designers do not have a background in design, this job involves a lot of visual thinking, creativity, listening to users and empathy. These might be a given for those who come from design, but those who don't can learn here at MOME, which is a repository for this kind of knowledge, how to think like a designer and to unlock their creativity in all walks of life.
You can find more information about the MOME Service Design course at https://mome.hu/hu/kepzesek/service-design.
Application deadline: 30 June
Deadline for portfolio and motivation letter upload: 13–23 July.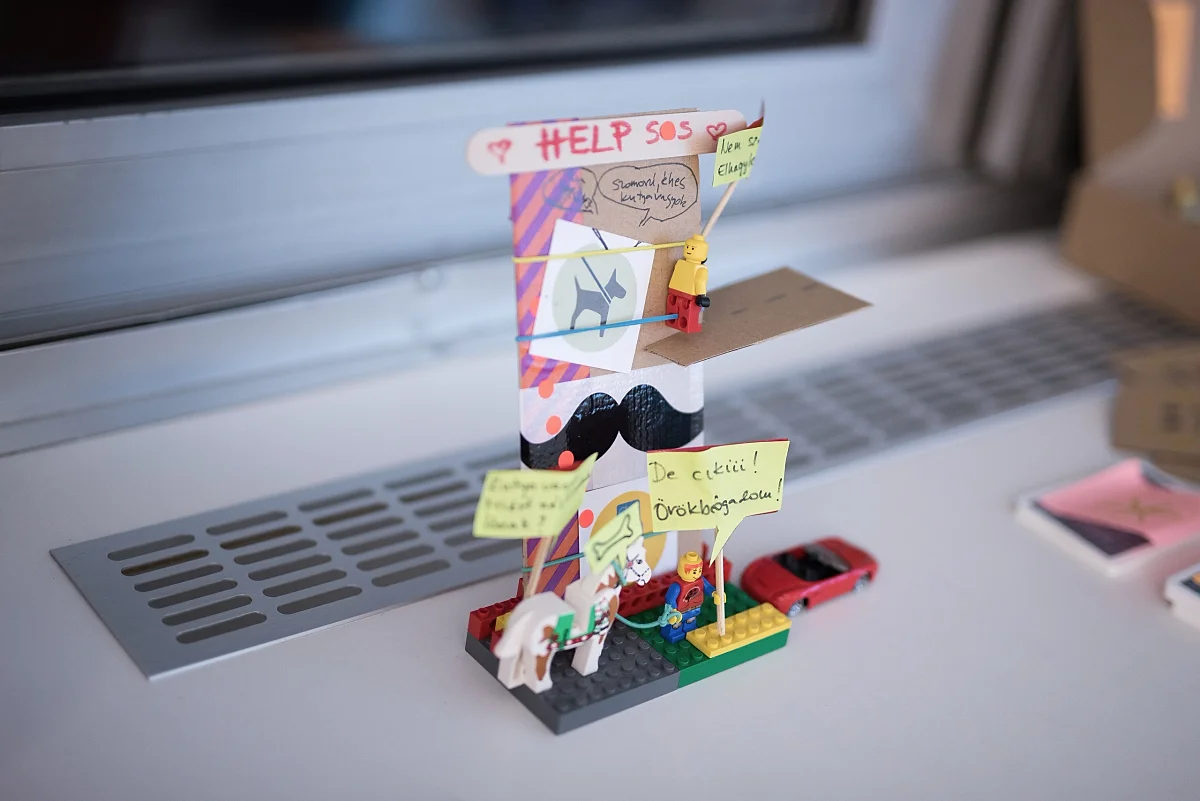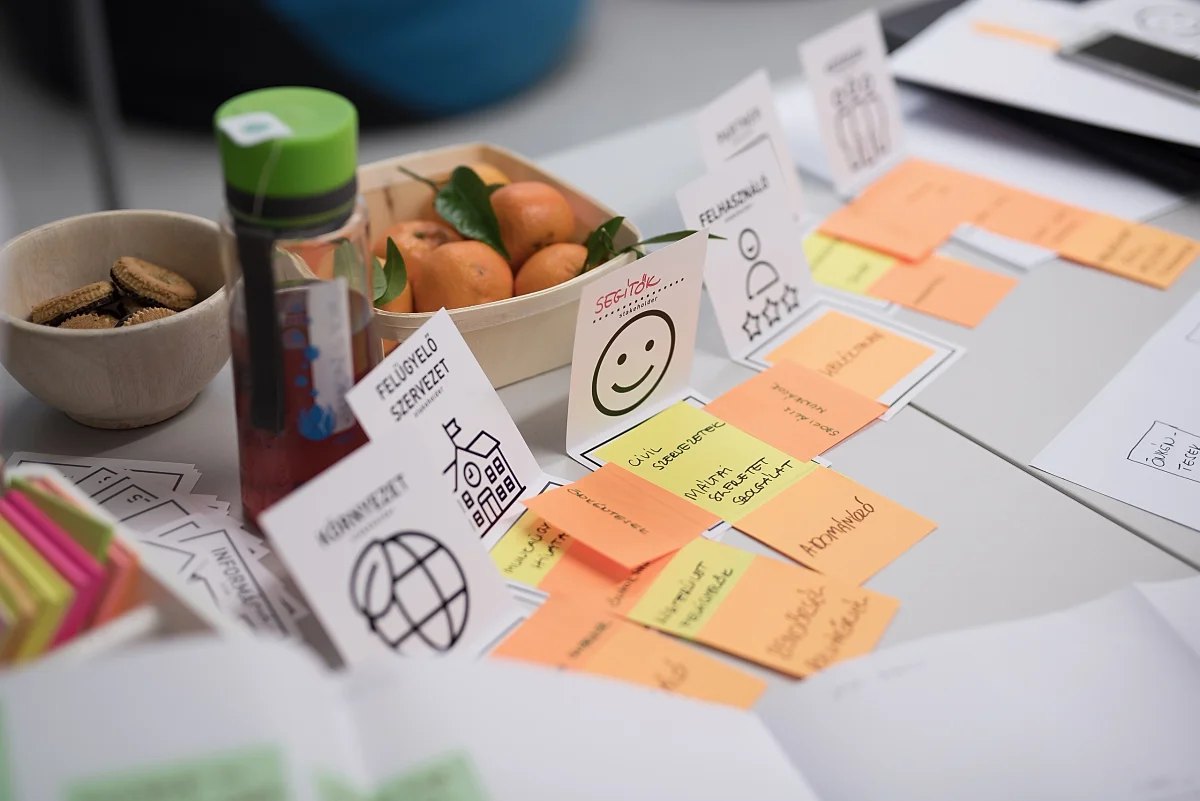 More news
The works created by the latest generation of product design students of Moholy-Nagy University of Art and Design (MOME), presented at the S/ALON BUDAPEST home trend fair on 22 to 24 September at the Budapest Arena all share a focus on the passion for the traditions of handcrafting, sustainability, innovation, and emotional connection. Uniquely in Hungary, the fair showcases the latest home decor trends, furniture, lighting solutions, flooring and wall coverings, home textiles, and accessories in extraordinary interiors, and is centered around the relationship of design and nature.
Design Theory MA student Eszter Sára Szabó earned the grant with her exhibition concept developed for beyond galleries, while Art and Design Management MA student Natasa Tereh and Sebestyén Teodor Bárány received the accolade for an impressive showcase designed for the MOME Campus.
A team of MOME students have won first place at the CheckINN Revitalisator competition. First launched by the CheckINN Turisztikai Innovációmenedzsment Kft and MOME last year, the competition invites university and college talents to seek solutions for the reuse of rust zone sites in teamwork. From the nearly 30 teams, INDOOHÁZ received the first prize for giving new life to abandoned railway water reservoirs as bivouacs for backpackers.