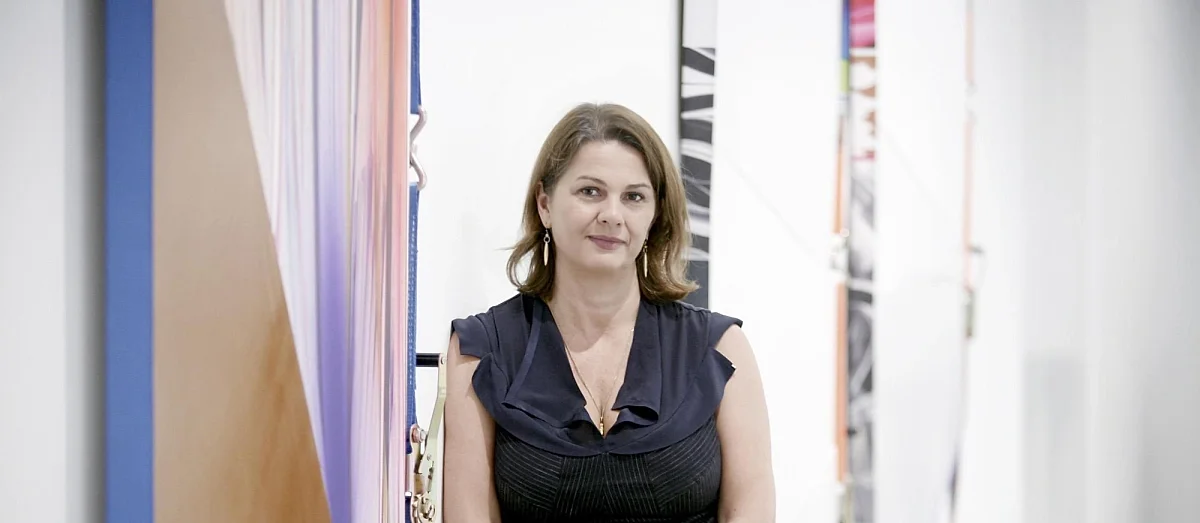 This year's Deák Erika Grant is available to apply for
Deák Erika Gallery, in collaboration with Moholy-Nagy University of Art and Design, is providing a grant to Design Theory and Art and Design Management MA students in the 2022/23 academic year for the third time in a row.
The grant, founded by the owner of the gallery Erika Deák, can be awarded from the 2020/21 academic year to MOME students graduating in the following academic year. The HUF 500,000 professional grant is available to Design Theory MA and Art and Design Management MA students.
In collaboration with our university, the Deák Erika Grant provides support to altogether five students for a period of five years and is designed to bolster the professional attitude of students and provide help for developing their degree projects.
It is important that the entries should relate to Hungarian contemporary art and its potential forms of conveyance, which should be the subject the student wishes to explore in their graduation year. Each year, the recipient of the grant is selected via a competition jointly by the heads of programmes, programme leads and Erika Deák.
Entries can be...
...a paper in which the applicant forms an independent professional opinion and demonstrates a critical/analytical approach to contemporary fine art, works of art, groups of works of art, art forms, genres, artists, curators or institutions.
...a specific trip, where the applicant conducts prearranged discussions/interviews with artists and experts essential for their research subject, and visits museums, institutions and libraries. The trip needs to be thoroughly documented and the paper will be presented before the end of the academic year.
...a curatorial concept, a management plan or content mediation palette of a group exhibition.
The first recipient of the grant was Noémi Viski in 2020, who explored the environmental impacts of information technology, social and ecological issues also affecting our future and their alternative solutions in her research and resulting exhibition at the 111 gallery. The winner of last year's competition Luca Adamik, whose research plan explored the oeuvres of Hungarian neo-avant-garde and post-avant-garde female artists in a global context.
Submission deadline for this year's entries is 12 June 2022 | Detailed call for entries
Gallery owner Erika Deák represents Hungarian progressive fine arts with dedication and expertise, helping advance the creative careers of MOME alumni Éva Magyarósi and Hanna Rédling, as well as József Bullás, József Csató, Attila Szűcs or Márton Nemes, among others The Deák Erika Grant is her effort to support the career of her young future colleagues.
On behalf of our students, thank you for your support!
More news
How to make gastronomy truly sustainable? Moholy-Nagy University of Art and Design (MOME) and SALT Restaurant have reached a major milestone on the road to a circular culinary culture. Their collaborative research resulted in a new plate with zero environmental impact for the sustainable enjoyment of the best haute cuisine has to offer.
The works created by the latest generation of product design students of Moholy-Nagy University of Art and Design (MOME), presented at the S/ALON BUDAPEST home trend fair on 22 to 24 September at the Budapest Arena all share a focus on the passion for the traditions of handcrafting, sustainability, innovation, and emotional connection. Uniquely in Hungary, the fair showcases the latest home decor trends, furniture, lighting solutions, flooring and wall coverings, home textiles, and accessories in extraordinary interiors, and is centered around the relationship of design and nature.
Design Theory MA student Eszter Sára Szabó earned the grant with her exhibition concept developed for beyond galleries, while Art and Design Management MA student Natasa Tereh and Sebestyén Teodor Bárány received the accolade for an impressive showcase designed for the MOME Campus.