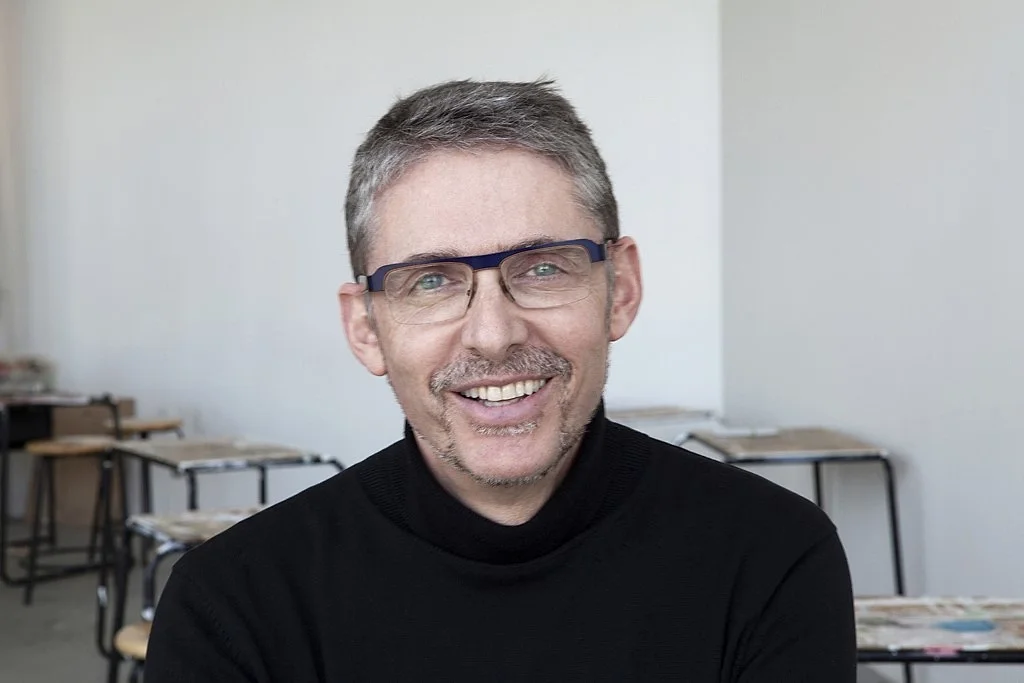 World-renowned art historian and curator Olivér Botár receives the Moholy-Nagy Award 2022
One of the most widely known Moholy-Nagy researchers in the world, art historian and curator Dr. Olivér Botár Jr. (Oliver A. I. Botar) will be presented the Moholy-Nagy Award on 27 October 2022 by Rector József Fülöp at the MOME Campus.
Botár is one of the most widely known researchers of László Moholy-Nagy's oeuvre and Central European modernism, and has made an outstanding contribution in recent decades to a better understanding of the complexity the work of the eponym of Moholy-Nagy University of Art and Design holds and its impact on contemporary culture worldwide. The professor and associate director of the University of Manitoba, School of Art curated the comprehensive exhibition Bauhaus (Canada) 101 which debuted last year in Canada, and is the author of several books, including Nature and Art: Moholy-Nagy Reconsidered (1916-1923) which was published also in Hungarian. His research reinterpreted the work of Moholy-Nagy, identifying biocentrism and environmental and natural consciousness as defining aspects of the ethos of the artist hitherto regarded as technology- and innovation-oriented. In light of the global challenges facing us, this dimension lends particular relevance to the exploration of his oeuvre for designers, artists and education institutions. In Dr. Botár's words, "Moholy-Nagy's entire pedagogical approach was intended to show people how to lead a happier life in modernity, together with the flow and overflow of technology."
With its decision, the award committee recognises the work of Dr. Botár and wishes to contribute to the forging of closer ties between the world-renowned researcher and the institution bearing the name of László Moholy-Nagy and continuing his legacy in the 21st century, as well as its students, teachers, and researchers.
The event will be followed by the autumn title award ceremony of the university, granting a doctoral certificate to dr. Ákos Schneider, Renáta Dezső, Zoltán Körösvölgyi, Péter Bence Simon, Barbara Sterk and dr. Tamás Kollarik as well as an associate professor certificate to András Göde and Zsolt Gyenge. In addition, awarding of honorary university professor and honorary associate professor titles to leading designers and current and former professionals of Mercedes-Benz for their contribution as teachers, including Robert Lešnik, Thomas Sälzle and Gábor Tamás Németh, will also take place to mark the 20th anniversary of the collaboration between MOME and Mercedes-Benz.
More information about the Moholy-Nagy Award: https://mome.hu/hu/moholy-nagy-dij
Press contacts: press@mome.hu
About the Moholy-Nagy Award
Since 2006, the award is presented each November to individuals whose outstanding creative activity is founded on the same values as those of the university and its eponym. Previous Moholy-Nagy laureates include world-famous Hungarian-born designer Stefan Lengyel, inventor of the Rubik's Cube Ernő Rubik, one of the greatest product designers of our age Dieter Rahms, who became known worldwide as Braun's lead designer, art historian KrisztinaPassuth, choreographer Pál Frenák, and network researcher Albert-László Barabási. In 2021, the university awarded the Moholy-Nagy Award to architect Zsófia Csomay and, posthumously, to architect Péter Reimholz, founders of the CET Budapest architect office and teachers of the Moholy-Nagy University of Art and Design.
In 2021, a new trophy was designed by Noémi Ferenczy Award-winning jeweller and teacher of MOME's Design Institute Krisztián Ádám. In harmony with the growth and development of the university, it is intended to serve both as a material manifestation of Moholy-Nagy's philosophy and a representation of the constant change we are experiencing, standing for values such as transparency, empathy, aesthetics, interdisciplinarity and innovation. The glass lens of the trophy symbolises the changing perspective that looking at a situation from different angles can yield. Experiencing diverse perspectives and crossing the lines between various scientific fields are key to finding answers to the challenges of our time.
About Dr. Olivér Botár
Ifj. Dr. Olivér Botár (Oliver A. I. Botar) university professor, author and curator was born in 1957 in Toronto to Hungarian parents who fled the country in 1956. In 1979 he obtained a BA in Urban Geography from the University of Alberta in Edmonton (minors: Philosophy and English) and in 1985 an MA in Urban and Regional Planning from the University of Toronto. He studied Art History at the Eötvös Loránd University in Budapest in 1979-80 and 1984-85, then went on to earn an MA followed by a PhD in Art History from the University of Toronto in 1987 and 1998, respectively. He taught Modern and Contemporary Art and History of Architecture, in particular New/Alternative Media Art, Modernism between the World Wars (including Central and Eastern European Modernism) and curatorial practice, at several Canadian universities. He started teaching History of Modern Art in 1996 at the Manitoba University, where he was appointed professor in 2011. His research, writings and curatorial work for exhibitions focus on art, architecture, photography and media art from the early to the mid 20th century, in particular early 20th-century Hungarian avantgarde. Throughout his career, he focused on biocentrism, modernism, Bauhaus, and the art and ideals of László Moholy-Nagy. He lectured in Canada, the United States, Europe and Japan, and curated several hugely successful, internationally acclaimed exhibitions. He is the author of many definitive works and the recipient of major research grants, including from the Social Sciences and Humanities Research Council of Canada, the Canadian Centre for Architecture in Montreal and the Institut für Literaturwissenschaft in Berlin. He is currently living in Winnipeg and working on a book on the settler art in Winnipeg/Treaty One Territory.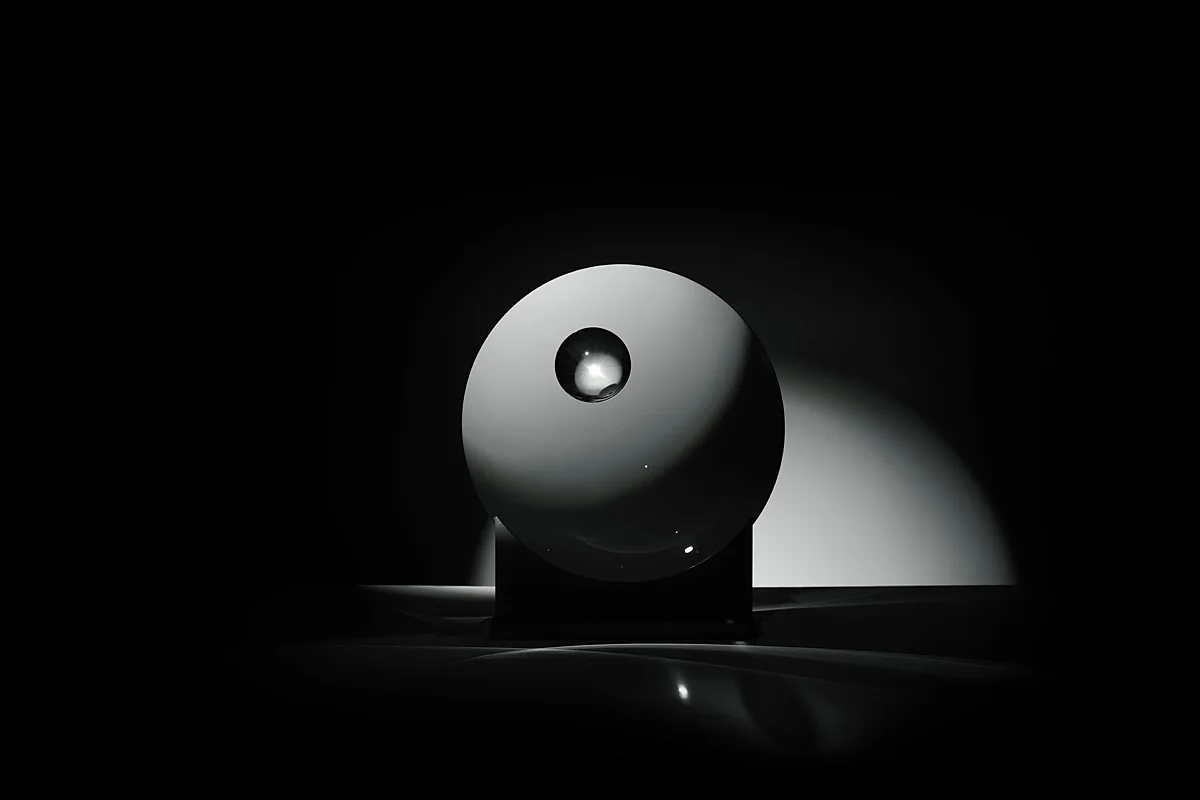 More news
How to make gastronomy truly sustainable? Moholy-Nagy University of Art and Design (MOME) and SALT Restaurant have reached a major milestone on the road to a circular culinary culture. Their collaborative research resulted in a new plate with zero environmental impact for the sustainable enjoyment of the best haute cuisine has to offer.
The works created by the latest generation of product design students of Moholy-Nagy University of Art and Design (MOME), presented at the S/ALON BUDAPEST home trend fair on 22 to 24 September at the Budapest Arena all share a focus on the passion for the traditions of handcrafting, sustainability, innovation, and emotional connection. Uniquely in Hungary, the fair showcases the latest home decor trends, furniture, lighting solutions, flooring and wall coverings, home textiles, and accessories in extraordinary interiors, and is centered around the relationship of design and nature.
Design Theory MA student Eszter Sára Szabó earned the grant with her exhibition concept developed for beyond galleries, while Art and Design Management MA student Natasa Tereh and Sebestyén Teodor Bárány received the accolade for an impressive showcase designed for the MOME Campus.