Ceramics master course held by Sándor Kecskeméti and organised by the Designer-Maker programme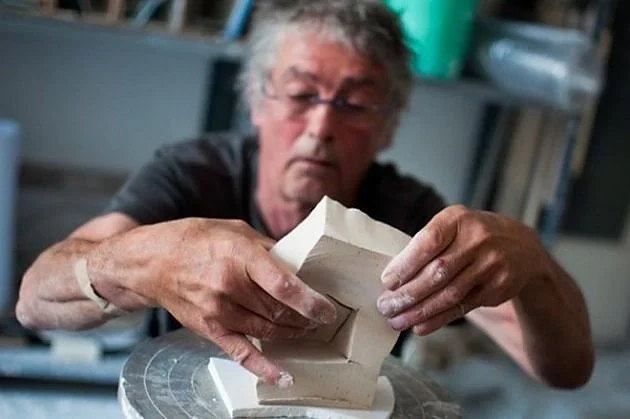 Ceramist, set designer and sculptor Sándor Kecskeméti, a member of the International Academy of Ceramics, and a key figure of his generation in the German and Hungarian art scene will hold a master course for the Ceramic Design students of the Designer-Maker programme to provide insight into his creative practice and artistic credo spanning over 50 years.
His oeuvre consists largely of statuettes and monuments,
made from stone, bronze and wood in addition to ceramics and porcelain and characterised by a strongly stylised design, a rather abstract form language, an architectonic approach, a sculptural mindset, and monumentalistic ambitions. In addition to his large reliefs on buildings, his most significant artworks include statuettes in urban public spaces in Hungary and Germany.

The master course will be accompanied by a public lecture and a technical demonstration presenting the major milestones of the artist's oeuvre and the relevant artworks, as well as the creative approach defining his philosophy.

Everyone interested and all MOME citizens are welcome to join.

More events
The primary goal of the thematic symposium organized by MOME Innovation Center is to enliven academic public life at the university, promote knowledge transfer between disciplines and network.
Diplomacy on Ice: The International Politics of Antarctica
The International Service Design Day takes place on 1 June. To mark this occasion, we invite everyone interested in the subject for an inspiring discussion with Hungarian experts about the most pressing dilemmas currently faced by the Service Design industry.