Challenging Futures - Design egy kihívásokkal teli jövőhöz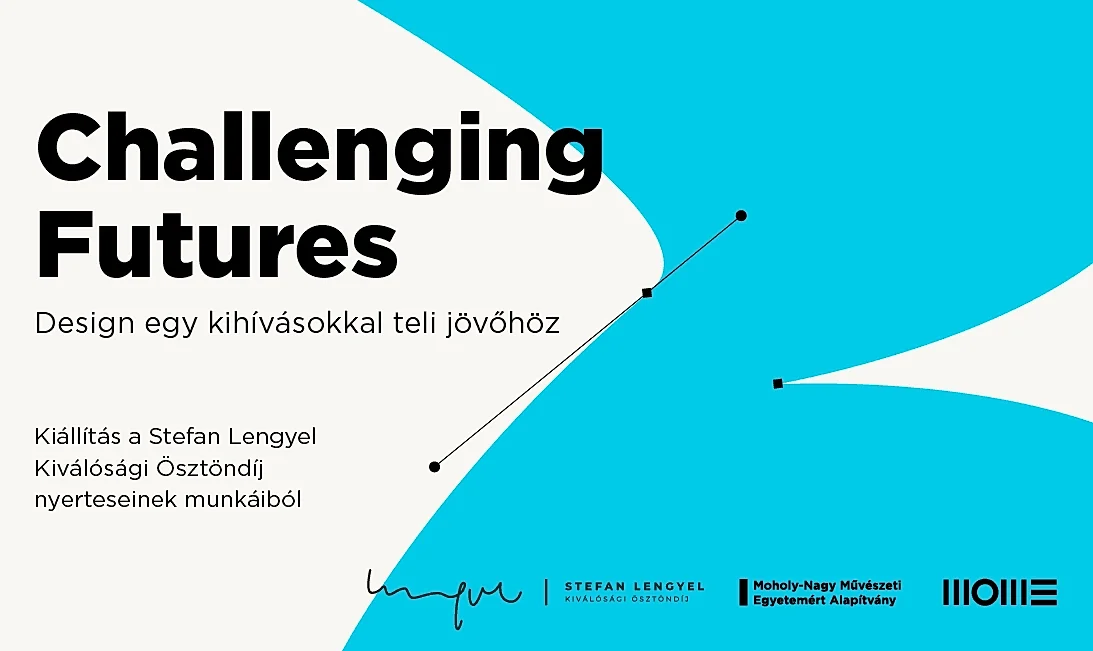 The exhibition presents the works of the 48 students who have so far been awarded the Stefan Lengyel Scholarship of Excellence
The exhibition presents the works of the 48 students who have so far been awarded the Stefan Lengyel Scholarship of Excellence.
The scholarship program was launched by the Foundation for Moholy-Nagy University
of Art and Design in fall 2020 with the aim to grant performance-based and professional support to students who propose outstanding ideas with their projects and further development concepts. The works exhibited here are experimental concepts and research projects containing ideas which can still evolve further on different pathways.
Visitors to the exhibition can find out about the questions raised and the responses proposed by the students in connection with the sustainability of urbanisation, the critical interpretation of the past, the bridging of social gaps, the current challenges of design and the development possibilities of the creative industry.
Opening hours: 19/9/2022 – 2/10/2022
Venue: MOME GROUND
Curator: Noémi Viski
More info: http://kivalosagi.mome.hu
Event information
Opening hours: 19/9/2022 – 2/10/2022
Venue: MOME GROUND
Curator: Noémi Viski
More events
On Wednesday, March 22, from 17:00 to 19:00, Annabella Hevesi will talk about the adventures and challenges an emerging designer can face during product development - at home, as a woman. Since 2018, Annabella has been the lead designer of the Line and Round studio, and they worked with clients such as the Opera House, Sopron Basket and the Four Seasons Hotel.
The MOME Doctoral School kindly invites you to Ágnes Karolina Bakk's dissertation defense.
What do we need to make things work? A lot has changed over the past few decades. Some things have improved considerably, while some, we feel, have gone off the rails. What is the best strategy to deal with the latter: should suffer, fix, replace or recreate them? What changes have the concept of resilience undergone since it was coined 50 years ago?