Challenging Futures - Design egy kihívásokkal teli jövőhöz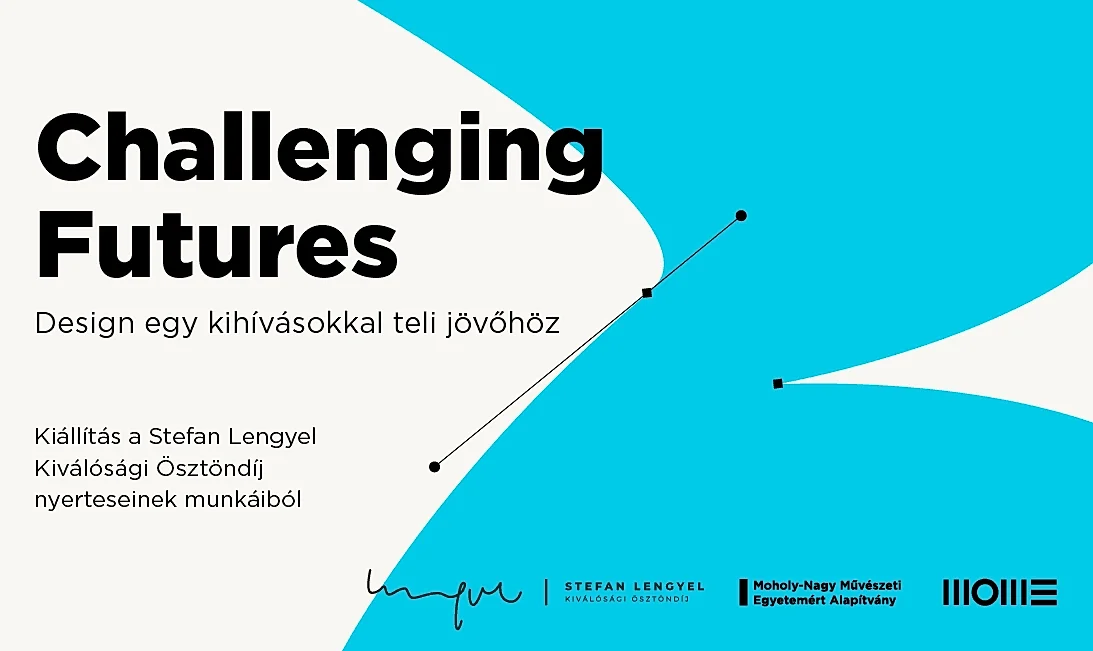 The exhibition presents the works of the 48 students who have so far been awarded the Stefan Lengyel Scholarship of Excellence
The exhibition presents the works of the 48 students who have so far been awarded the Stefan Lengyel Scholarship of Excellence.
The scholarship program was launched by the Foundation for Moholy-Nagy University
of Art and Design in fall 2020 with the aim to grant performance-based and professional support to students who propose outstanding ideas with their projects and further development concepts. The works exhibited here are experimental concepts and research projects containing ideas which can still evolve further on different pathways.
Visitors to the exhibition can find out about the questions raised and the responses proposed by the students in connection with the sustainability of urbanisation, the critical interpretation of the past, the bridging of social gaps, the current challenges of design and the development possibilities of the creative industry.
Opening hours: 19/9/2022 – 2/10/2022
Venue: MOME GROUND
Curator: Noémi Viski
More info: http://kivalosagi.mome.hu
Event information
Opening hours: 19/9/2022 – 2/10/2022
Venue: MOME GROUND
Curator: Noémi Viski
More events
As part of the Contemporary Jewelry Week organised for the 9th year in a row on 23 September, a masterclass will be held by Belgian fine artist David Huyke presenting his professional journey and unique technique based on the use of granulation.
The two-day event will examine the cutting-edge technologies and latest breakthroughs in material research and explore new frontiers in sustainable design and manufacturing through showcasing new materials made from waste.
The Future Potentials Observatory (FPO) is pleased to invite you to its 2nd International (hybrid) Workshop dedicated to obtain an overview of its research directions in the fields of Future Potentials, Geopolitical Frontiers, Innovation and Design Horizons and Digital Futures in an East-West context.