LIKE YOU AND ME – YOUNG HUNGARIAN PHOTOGRAPHY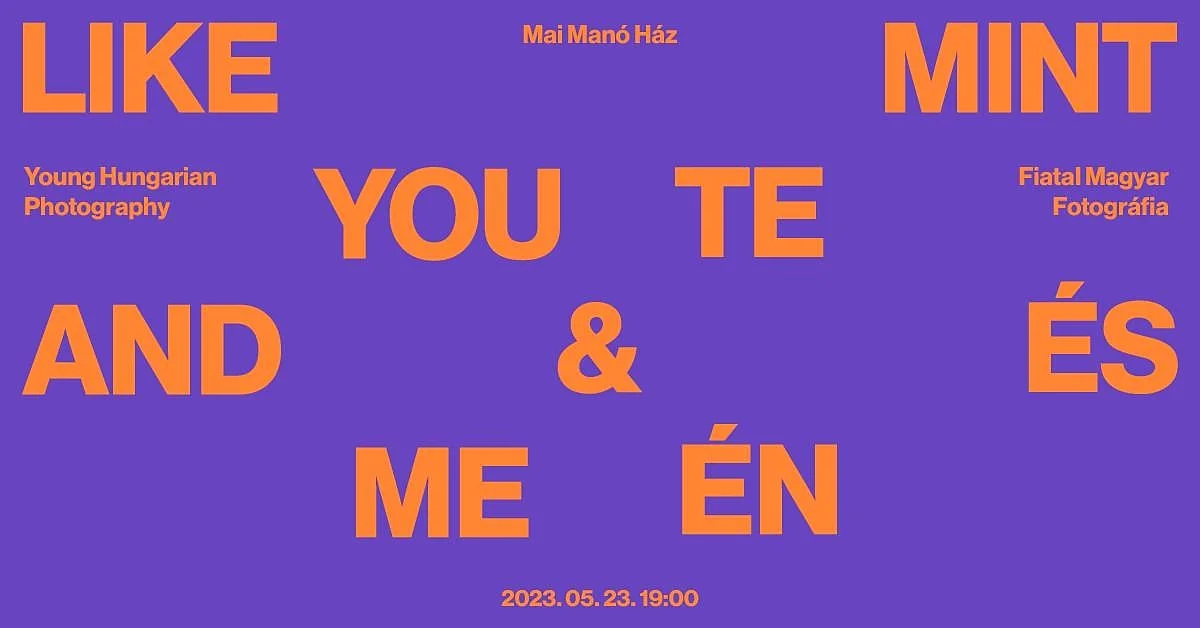 The exhibition LIKE YOU AND ME – YOUNG HUNGARIAN PHOTOGRAPHY opened in Mai Manó Ház, featuring 70 milestone works by thirty one young artists. The exhibition highlights themes and technical experiments from contemporary Hungarian photography, along with characteristics and overlaps of the genre.
The large majority of artists are former students of MOME Photography programme. Máté Bartha, Kincső Bede, Krystyna Bilak, Dávid Biró, Benedek Bognár, Szilvia Bolla, Sári Ember, Krisztián Éder, Anna Fabricius, Andi Gáldi Vinkó, Kata Geibl, András Ladocsi, Anna Kis-Kéry, Máté Móró, Barnabás Neogrády-Kiss, Anett Pósalaki, Péter Puklus, Hanna Rédling, Júlia Standovár, Dániel Szalai, Dorottya Vékony, and András Tibor Vizi all started their career at our university. One of the texts in the catalogue were penned by Head of the Photography MA programme Gábor Arion Kudász. The exhibition is curated by Zita Sárváry.

The exhibition is curated by Zita Sárváry.
More events
The two-day event will examine the cutting-edge technologies and latest breakthroughs in material research and explore new frontiers in sustainable design and manufacturing through showcasing new materials made from waste.
The Future Potentials Observatory (FPO) is pleased to invite you to its 2nd International (hybrid) Workshop dedicated to obtain an overview of its research directions in the fields of Future Potentials, Geopolitical Frontiers, Innovation and Design Horizons and Digital Futures in an East-West context.
In line with the established practice of international fashion schools and in sync with international fashion week calendars, the MOME FASHION SHOW returns under the professional tutelage of Ildikó Kele and Dóri Tomcsányi. The Fashion Show and Exhibition will feature a selection of diploma works by Textile Design BA and Fashion and Textile Design MA students.