Moholy-Nagy University of Art and Design
Photography MA in English
A new generation of experimental and responsible-minded photographers
Our Photography MA programme trains open-minded and highly autonomous artists who are able to respond sensitively and progressively to the challenges of the world, supported by state-of-the-art technology and renowned teachers.
Our long-standing programme covers the development and full-spectrum implementation of long-term photography projects; design and art research; the development of the Central and Eastern European vision of the genre; and the exploration of its intersections.
Thanks to their solid knowledge and skills, artists graduating from our programme can hold their own in the international photography arena. We place a strong emphasis on collaborations with professional partners, and the successful participation of our students in international and domestic competitions, fairs and festivals.
News
A Moholy-Nagy Művészeti Egyetem idén indította el angol nyelvű fotográfus mesterképzését, melynek célja, hogy olyan magas szintű autonómiával, nyitott szellemiséggel rendelkező alkotókat képezzen, akik érzékenyen és progresszíven reagálnak a világ kihívásaira.
Elindultak a Moholy-Nagy Művészeti Egyetem (MOME) első, teljes egészében angol nyelvű mesterképzései, a Photography MA és az Interaction Design MA. Utóbbi szakterület egyedülálló az egyetem és a közép-kelet-európai régió számára is
Photography and Interaction Design, the first Master's programmes offered by the Moholy-Nagy University of Art and Design (MOME) in English language, have just launched. The latter fills an important gap for both the university and the Central Eastern European region.
Events
TOBE Gallery and the MOME Photography Department is pleased to invite their friends to the opening of V I T A M I N – A on July 26, 2022 at 7:00 pm.
In this talk the artist will focus on his video works. The admission is free and the talk will be in English. The event is organized on occasion of the solo show titled BALLENESQUE – ROGER BALLEN SZERINT A VILÁG opening at the Hungarian House of Photography (Mai Manó Ház) on view from the 8th of June, 2022. Born in the US and based in Johannesburg, South Africa, Roger Ballen is one of the most important photographers of his generation. He has published over 25 books internationally, most recently Roger the Rat published by Hatje Cantz in 2020. In 2017 Thames and Hudson published his book Ballenesque, a major retrospective of his collected works. His images are in many of the most important international museum collections. Thames and Hudson will be releasing a second volume of Ballenesque in paperback in 2022. More info: https://fb.me/e/2z6bEda5Z
Facilities
A photo lab for one person with a developing machine for black and white and colour films and a 4x5' LPL enlarging machine presently only for enlarging in black and white.
It is a professional photo studio with Broncolor, Hensel and Multiblitz studio flashes, a wide range of light formers, pillared studio equipment stands, background stands and backgrounds. A Hasselblad camera set with a digital back and a Mamiya RB 6x7 analogue camera with a digital back are also available. The studio's floor area is 150 m² and its floor to ceiling height is 7.5 m. It has three balconies and an infinity cove.
Management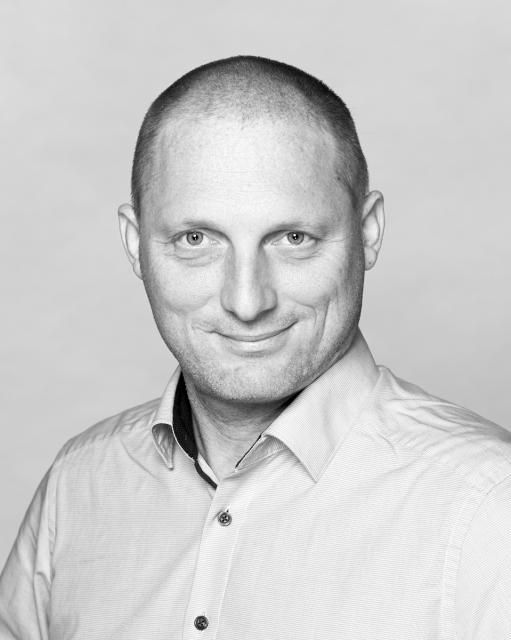 Faculty