MOME ANIM I KIPAK SHOW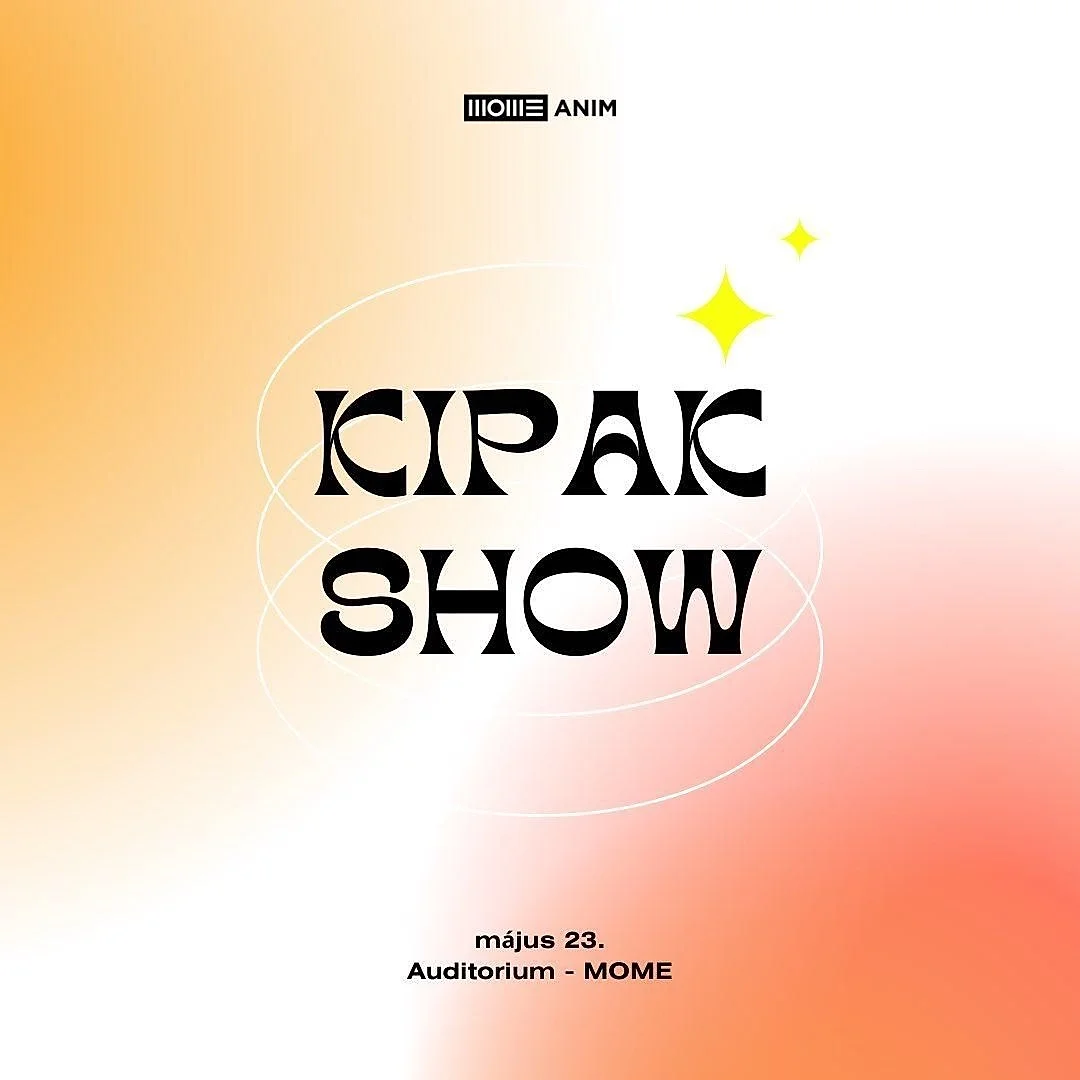 The spring KIPAK SHOW of MOME Animation department, a full-day public presentation of design assignments completed by students for the semester will take place on 23 May a the Auditorium of Moholy-Nagy University of Art and Design and will be streamed by the Department.
The presentation of the design assignments will be followed by the International section with brief presentations and participants of the event will give a short presentation and account of their personal experiences.
Programme:
10:00 a.m. Erasmus students
10:30 a.m. BA1
11:55 a.m. BA2
-
lunch break
-
1:30 p.m. BA3
2:30 p.m. MA1
3:30 p.m. MA2
4:15 p.m. international section (Erasmus, Lille, Porto, Rome, FMX)
More events
At the end of March, Mirko Ilić, graphic designer and poster artist, will visit our university (MOME Budapest, Hungary) from New York.
The opening event of the master class of Margeaux Claude is a public lecture not only presenting her works, but also providing a glimpse into the possibilities of American art education and the Fulbright scholarship.
On Wednesday, March 22, from 17:00 to 19:00, Annabella Hevesi will talk about the adventures and challenges an emerging designer can face during product development - at home, as a woman. Since 2018, Annabella has been the lead designer of the Line and Round studio, and they worked with clients such as the Opera House, Sopron Basket and the Four Seasons Hotel.