MOME Fashion Show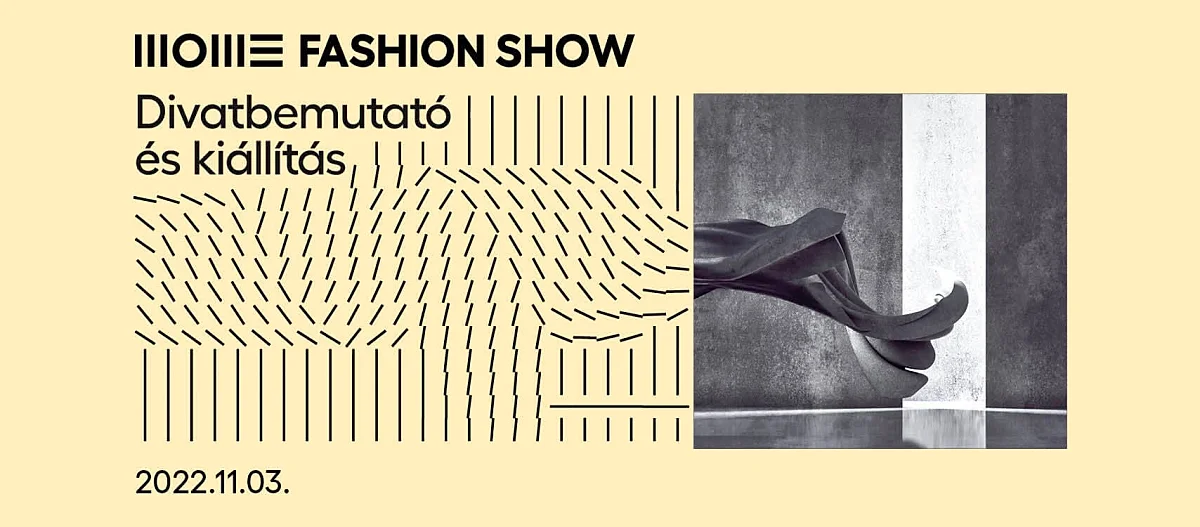 In line with the established practice of international fashion schools and in sync with international fashion week calendars, the MOME FASHION SHOW returns after a hiatus of 3 years, under the professional tutelage of Ildikó Kele and Dóri Tomcsányi. The Fashion Show and Exhibition will feature a selection of diploma works by Textile Design BA and Fashion and Textile Design MA students from the past 3 years.
The MOME Fashion Show is designed to provide the university's fashion and textile design students the opportunity to debut their creations and enable the wider public to discover the future designer generation.
Directions and parking information: The use of public transportation to the event is recommended. The venue is about a 5-minute walk from the Szép Ilona stop of bus lines 22 and 22A departing from Széll Kálmán tér, and an 8-minute walk from the Budagyöngye stop of tram lines 56A and 61. Bus 222 stops right in front of the entrance of the university. The public parking places along Zugligeti út are available for parking for free.
More events
On Wednesday, March 22, from 17:00 to 19:00, Annabella Hevesi will talk about the adventures and challenges an emerging designer can face during product development - at home, as a woman. Since 2018, Annabella has been the lead designer of the Line and Round studio, and they worked with clients such as the Opera House, Sopron Basket and the Four Seasons Hotel.
Prominent figure of the contemporary Hungarian ceramics art, Mária Geszler will give a lecture at MOME on 22 March at 4 pm.
The exhibition The Apples of Their Eyes by Rudolf Balogh Award winning photographer and Head of the MOME Photography BA Gábor Máté DLA habil. opened on 15 March 2023 at 12 noon at the Yossi Nahmias Photography Gallery in Jerusalem (Department of Photographic Communication Hadassah Academic College).