Art+Design+Anthropology I Conference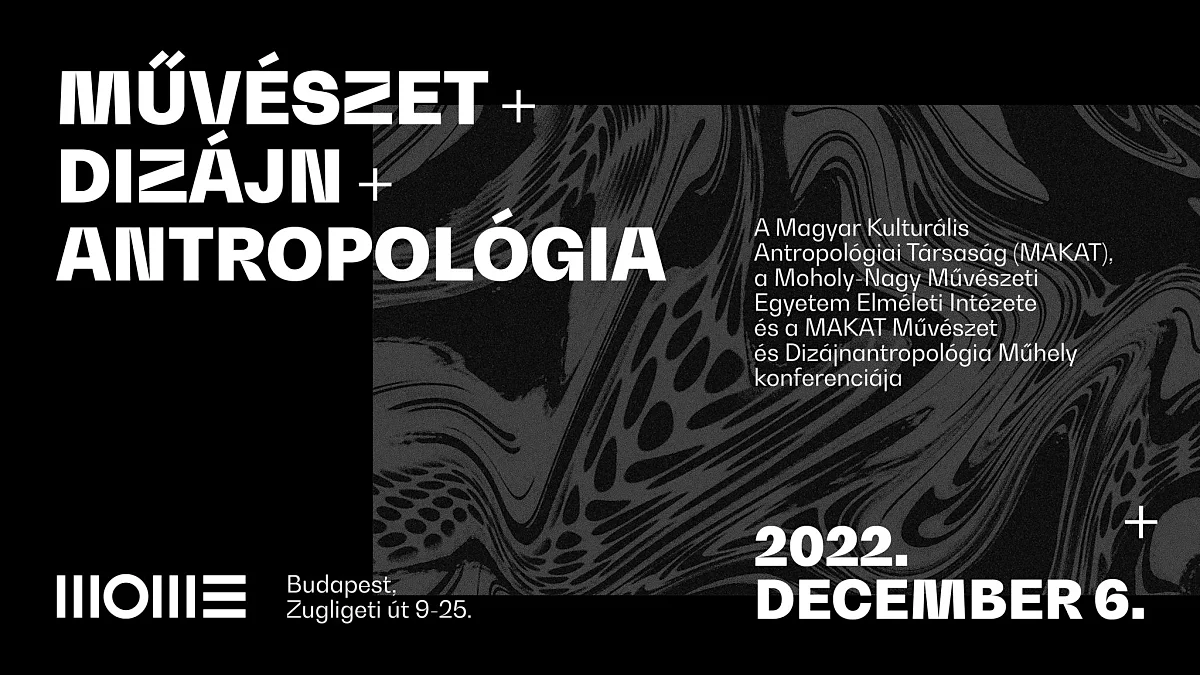 The Hungarian Cultural Anthropological Society (MAKAT), the Institute for Theoretical Studies of Moholy-Nagy University of Art and Design (MOME), and the Art and Design Anthropology Workshop are co-organising a conference entitled Art+Design+Anthropology.
To conclude the full-day conference, a book launch event will take place at 6:30 p.m. featuring Tibor Borzák who will present his book Gypsy Soul, and teachers of the MOME Institute for Theoretical Studies and associate professor Tímea Antalóczy and István Povedák, who will interview the author and Sztojka Zoltán Kalapos.
Date and time: 6 December 2022 (Tuesday) 9:00 a.m. – 6:30 p.m.| 6:40 p.m.: book launch
Venue: MOME (H-1121 Budapest, Zugligeti út 9-25., MASTER building), Auditorium (1st floor M_114) and M_012
Facebook event: https://www.facebook.com/events/2279233692258137
Participation at the conference is free of charge. We look forward to seeing you there.
Event information
Venue: MOME MASTER, Auditorium
More events
The MOME Doctoral School cordially invites you to Ágnes Karolina Bakk's doctoral thesis defence.
MOME Architecture Institute's Public Lecture Series welcomes prominent Hungarian and International Architects, Designers, and Thinkers to present and discuss their work within the built environment.
At the end of March, Mirko Ilić, graphic designer and poster artist, will visit our university (MOME Budapest, Hungary) from New York.