Architectural Matters - Debora Mesa Molina előadása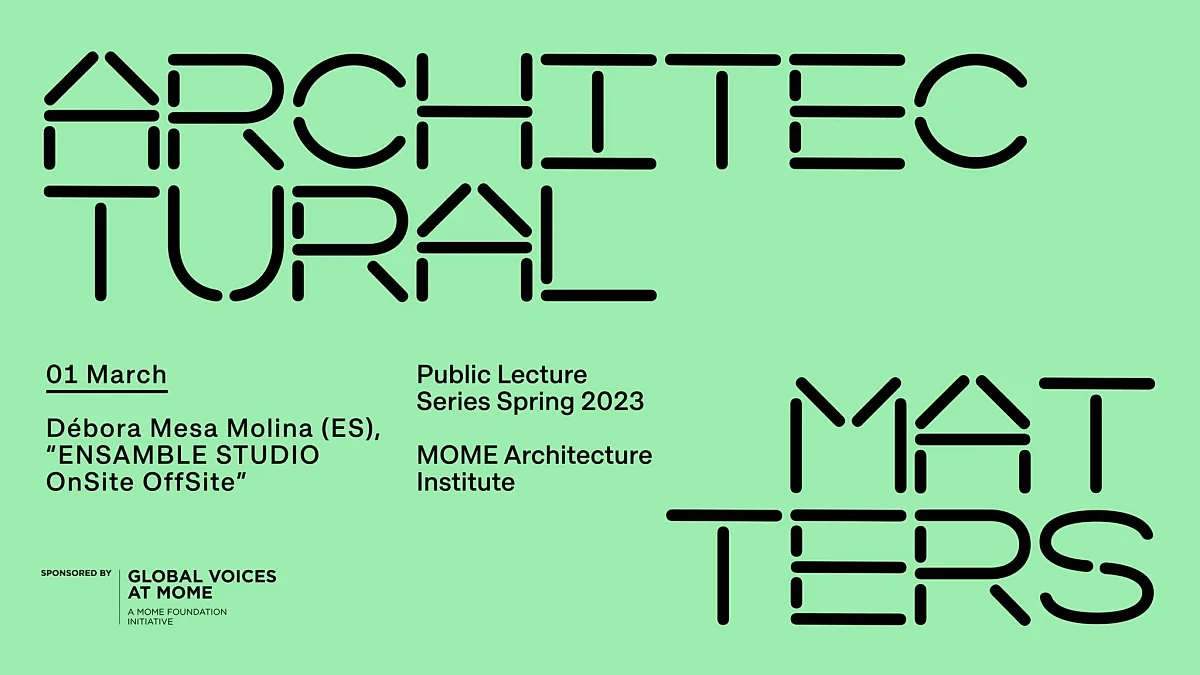 MOME Architecture Institute's Public Lecture Series welcomes prominent Hungarian and International Architects, Designers, and Thinkers to present and discuss their work within the built environment.
The Spring 2023 series titled "Architectural Matters" features a diversity of lecturers from around Europe whose work focuses on the materialization of forward-thinking concepts. The wide range of expertise creates an opportunity for discussion and reflection on the state of creating our cities of tomorrow.
About the first lecture:
Débora Mesa Molina, (Madrid, 1981) is European Licensed Architect and principal of Ensamble Studio, a cross-functional team she leads with her partner Antón García-Abril, based in Madrid and Boston. Balancing imagination and reality, art and science, their work innovates typologies, technologies and methodologies to address issues as diverse as the construction of the landscape or the prefabrication of the
house.
All lectures are free and open to the public, providing refreshments and followed by time for discussion. Continuing education credits are available through the Hungarian Chamber of Architects. For more information contact epitesz@mome.hu
This event is generously sponsored by Global Voices at MOME, a MOME Foundation Initiative, with additional support from the Institute Cervantes Budapest.
More events
As part of the Contemporary Jewelry Week organised for the 9th year in a row on 23 September, a masterclass will be held by Belgian fine artist David Huyke presenting his professional journey and unique technique based on the use of granulation.
The two-day event will examine the cutting-edge technologies and latest breakthroughs in material research and explore new frontiers in sustainable design and manufacturing through showcasing new materials made from waste.
The Future Potentials Observatory (FPO) is pleased to invite you to its 2nd International (hybrid) Workshop dedicated to obtain an overview of its research directions in the fields of Future Potentials, Geopolitical Frontiers, Innovation and Design Horizons and Digital Futures in an East-West context.