B - VITAMIN | TOBE x MOME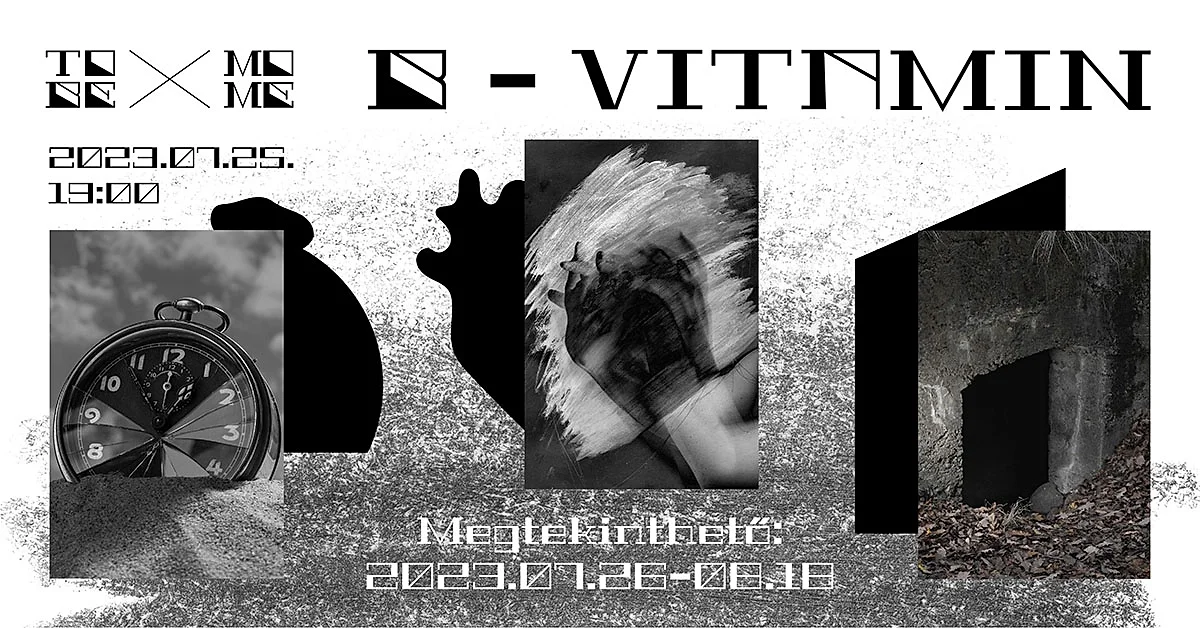 TOBE Gallery is organizing its second joint exhibition with MOME Photography students, called B-VITAMIN.
The joint exhibition will give students the opportunity to gain professional experience in the world of commercial galleries and will also give professionals the chance to discover and get to know young talent. The exhibition was organised with the participation of students from several departments of the university: Boglár Berecz (Graphic Design), Tímea Varga (Design and Art Management).

Exhibiting students:
Gergely Kováts – Best of all possible worlds (2022-)
Patrícia Koroknai – Limbus (2022-)
Aykuo – Hidden (2022)


More events
The two-day event will examine the cutting-edge technologies and latest breakthroughs in material research and explore new frontiers in sustainable design and manufacturing through showcasing new materials made from waste.
The Future Potentials Observatory (FPO) is pleased to invite you to its 2nd International (hybrid) Workshop dedicated to obtain an overview of its research directions in the fields of Future Potentials, Geopolitical Frontiers, Innovation and Design Horizons and Digital Futures in an East-West context.
In line with the established practice of international fashion schools and in sync with international fashion week calendars, the MOME FASHION SHOW returns under the professional tutelage of Ildikó Kele and Dóri Tomcsányi. The Fashion Show and Exhibition will feature a selection of diploma works by Textile Design BA and Fashion and Textile Design MA students.