Mirko Ilić and the Tolerance Poster Show at Budapest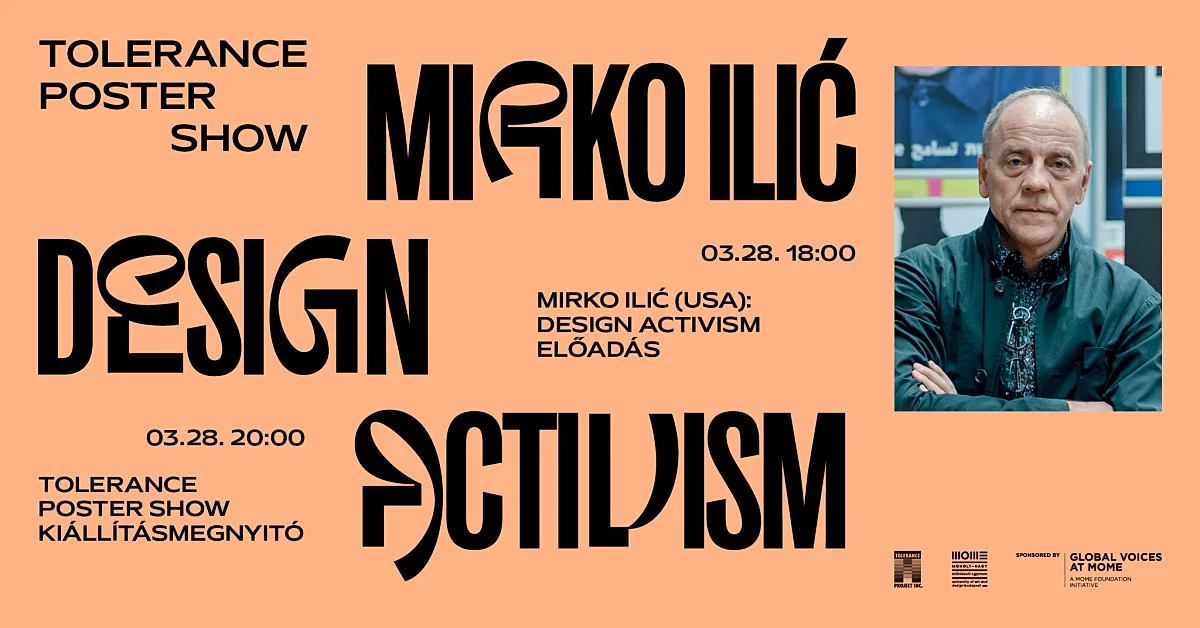 At the end of March, Mirko Ilić, graphic designer and poster artist, will visit our university (MOME Budapest, Hungary) from New York.
He is a recognized creator of the global graphic design scene. He runs a studio based in New York and professor at the School of Visual Arts. Many of his works, publications, identities and posters were published in America. His works can be found in the collection of the MoMA in New York and in the San Francisco Museum of Modern Art.
Ilić is the founder and curator of the group, activist, traveling poster exhibition TOLERANCE POSTER SHOW. Designers from all over the world joined his initiative.
Ilić also presents the TOLERANCE POSTER SHOW exhibition at MOME in the Ground and gives a lecture in the MOME Auditorium.
The exhibition material features the international elite of global graphic design scene (such as Paula Scher, Ed Fella, Seymour Chwast, Götz Gramlich, Erich Brechbühl, Milton Glaser, and 74 other graphic artists representing the highest professional level).
March 28 (Tuesday) from 6 p.m. Mirko Ilić: Design Activism presentation
Location: MOME Auditorium
March 28 (Tuesday) from 8 p.m. TOLERANCE POSTER SHOW exhibition opening
Opening speech: Mirko Ilić and Balázs Vargha
Can be visited: until March 31
Location: 1121 Bp. Zugligeti út 9-25 / MOME Ground
Sponsored by the Foundation for Moholy-Nagy University and Design as part of the Global Voices initiative.
More events
The primary goal of the thematic symposium organized by MOME Innovation Center is to enliven academic public life at the university, promote knowledge transfer between disciplines and network.
Each year, the Architecture MA students of MOME's Architecture Institute explore a specific subject. The focus of the 2022/2023 academic year was adaptive reuse.
Diplomacy on Ice: The International Politics of Antarctica