Art+Design+Anthropology I Conference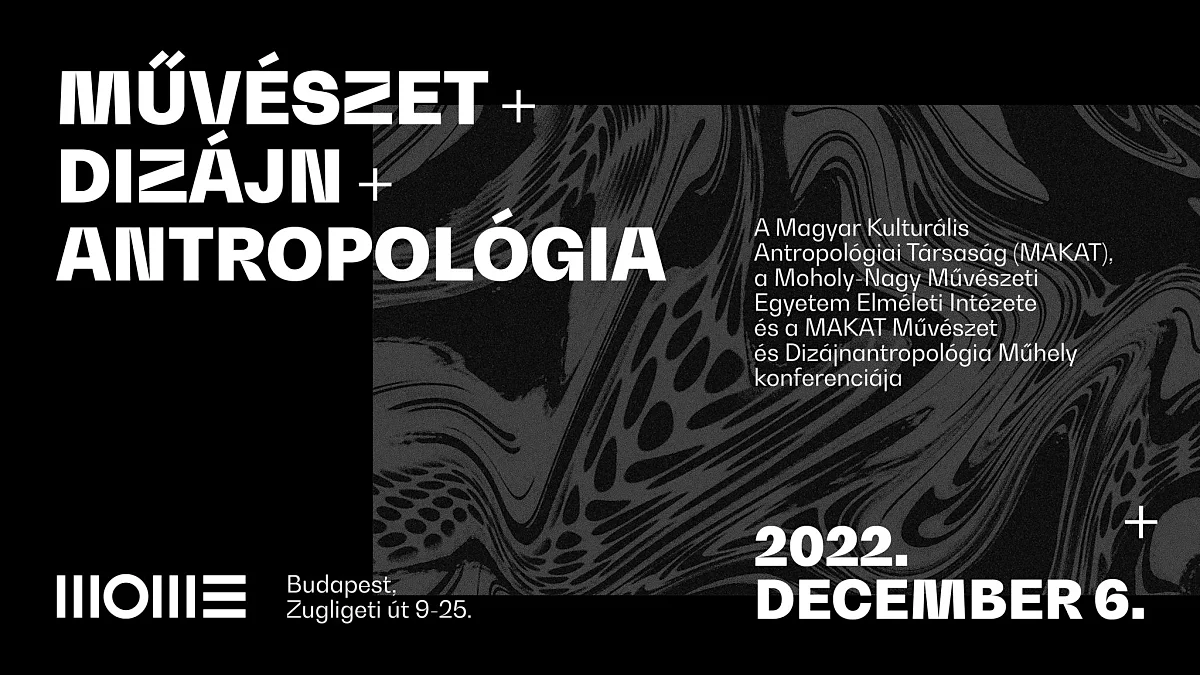 The Hungarian Cultural Anthropological Society (MAKAT), the Institute for Theoretical Studies of Moholy-Nagy University of Art and Design (MOME), and the Art and Design Anthropology Workshop are co-organising a conference entitled Art+Design+Anthropology.
To conclude the full-day conference, a book launch event will take place at 6:30 p.m. featuring Tibor Borzák who will present his book Gypsy Soul, and teachers of the MOME Institute for Theoretical Studies and associate professor Tímea Antalóczy and István Povedák, who will interview the author and Sztojka Zoltán Kalapos.
Date and time: 6 December 2022 (Tuesday) 9:00 a.m. – 6:30 p.m.| 6:40 p.m.: book launch
Venue: MOME (H-1121 Budapest, Zugligeti út 9-25., MASTER building), Auditorium (1st floor M_114) and M_012
Facebook event: https://www.facebook.com/events/2279233692258137
Participation at the conference is free of charge. We look forward to seeing you there.
Event information
Venue: MOME MASTER, Auditorium
More events
The first end-of-year semester exhibition (KIPAK) of the 2023/2024 academic year will take place between 11 and 15 December over a period of 5 days. We look forward to seeing you on the Campus at the events that are also open to the public.
The Technicity Research Group is organising the Technicity Doctoral Workshop Conference as part of the 8th PhD Day on 12 and 13 December.