Art+Design+Anthropology I Conference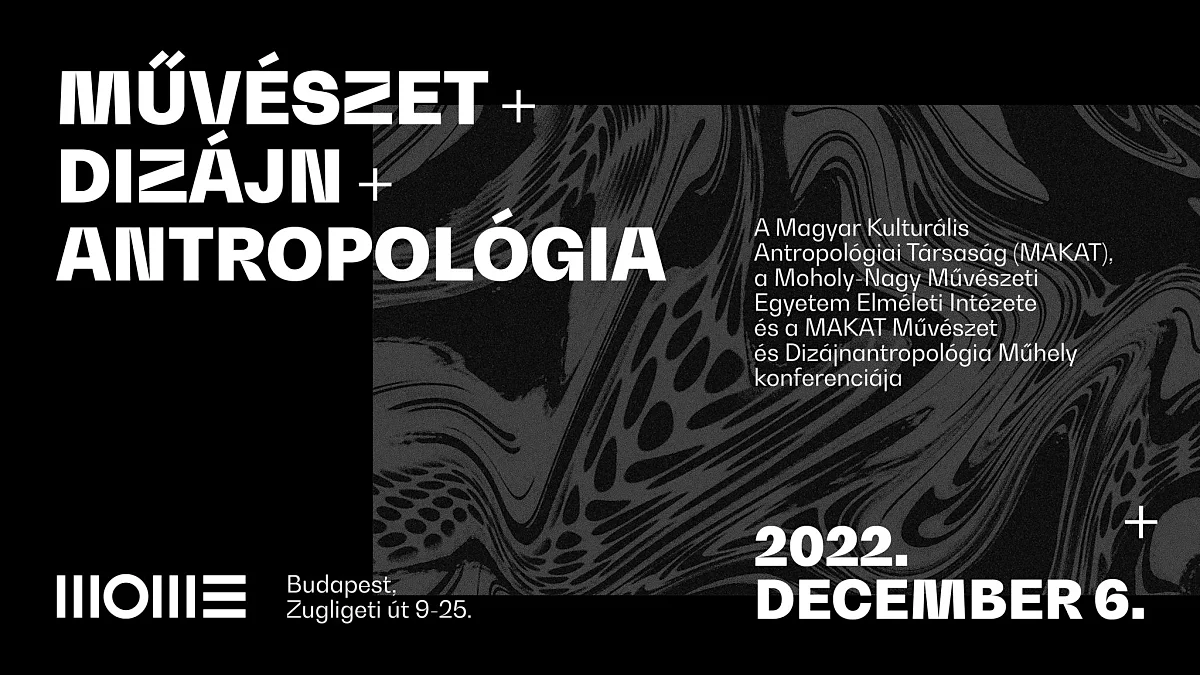 The Hungarian Cultural Anthropological Society (MAKAT), the Institute for Theoretical Studies of Moholy-Nagy University of Art and Design (MOME), and the Art and Design Anthropology Workshop are co-organising a conference entitled Art+Design+Anthropology.
To conclude the full-day conference, a book launch event will take place at 6:30 p.m. featuring Tibor Borzák who will present his book Gypsy Soul, and teachers of the MOME Institute for Theoretical Studies and associate professor Tímea Antalóczy and István Povedák, who will interview the author and Sztojka Zoltán Kalapos.
Date and time: 6 December 2022 (Tuesday) 9:00 a.m. – 6:30 p.m.| 6:40 p.m.: book launch
Venue: MOME (H-1121 Budapest, Zugligeti út 9-25., MASTER building), Auditorium (1st floor M_114) and M_012
Facebook event: https://www.facebook.com/events/2279233692258137
Participation at the conference is free of charge. We look forward to seeing you there.
Event information
Venue: MOME MASTER, Auditorium
More events
MOME's Open Day is back on 3 February, this time in the virtual sphere...
Info session where we answer all your questions about MOME IC's incubation program!
Learn about AI and win a trip to the UK!