REFLECTIONS I Patronage event series I Fine and applied arts exhibition, fair and auction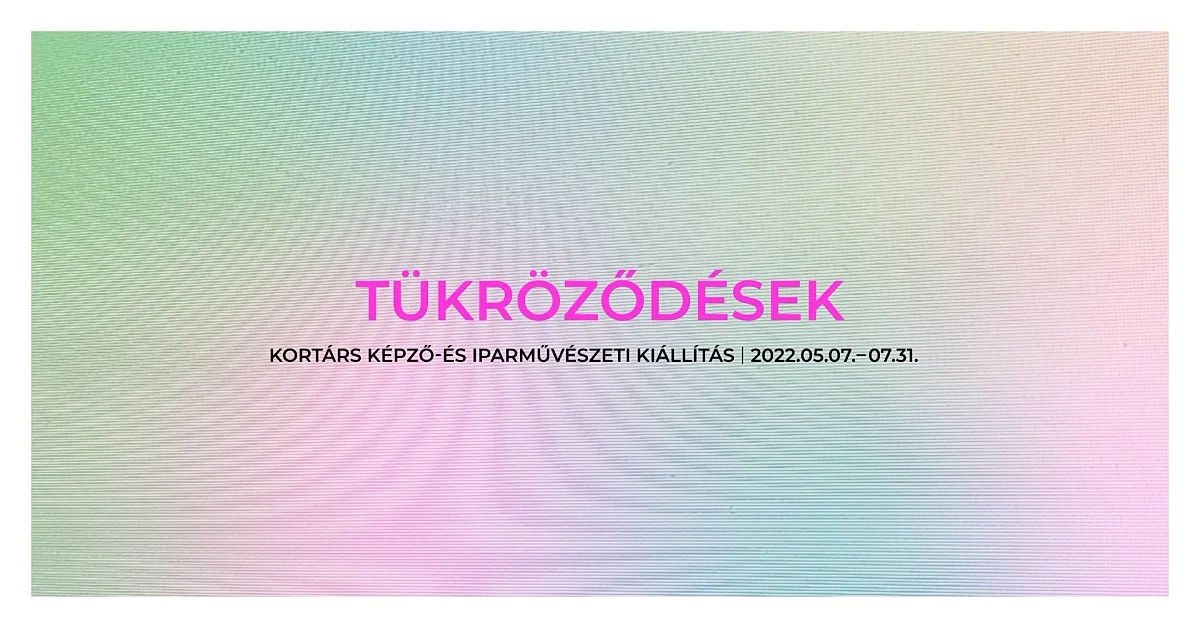 The event series showcases nearly 150 artworks by 56 contemporary fine and applied artists, including MOME alumni, between 7 May and 31 July.
In addition to acclaimed artists from several generations, the exhibition and fair, accompanied by diverse events, also features the latest generation of artists in an attempt to organically bring together the past, present and future.

The event series is also a joint patronage action: by purchasing items, visitors contribute to the renovation of the Gödöllő Applied Arts Workshop building to enable it to continue its complex artistic activity. In addition to the paintings, graphics, sculptures and textile artworks, applied arts objects, including jewellery, handbags and ceramics are also available.

More details: https://gimhaz.hu/tukrozodesek-kepzo-es-iparmuveszeti-kiallitas-es-tamogatoi-vasar/
Event information
Date: 7 May – 31 July
Venue: Building of the captain of the castle's residence in Gödöllő (Várkapitányi Lak)
More events
How does artificial intelligence (AI) shape the future of design, the creative process, and communication? In today's digital landscape, our interpretation and perception of the world around us and the interactions we are involved in is increasingly influenced by AI, and so this essential technology will be the focus of a conference organised by the Moholy-Nagy University of Art and Design (MOME) with authoritative experts.
The Doctoral School of MOME cordially invites you to attend Semiotician and design theoretician Péter Wunderlich's doctoral thesis defence. The title of his doctoral thesis: The role of semiotics in design education.
The first end-of-year semester exhibition (KIPAK) of the 2023/2024 academic year will take place between 11 and 15 December over a period of 5 days. We look forward to seeing you on the Campus at the events that are also open to the public.