REFLECTIONS I Patronage event series I Fine and applied arts exhibition, fair and auction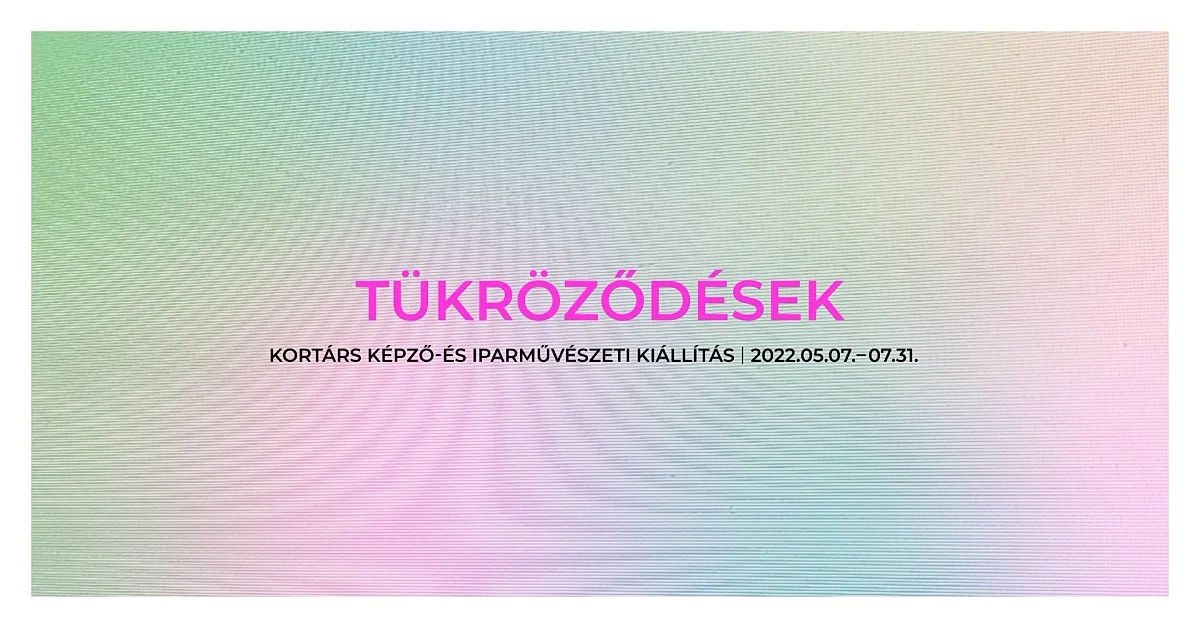 The event series showcases nearly 150 artworks by 56 contemporary fine and applied artists, including MOME alumni, between 7 May and 31 July.
In addition to acclaimed artists from several generations, the exhibition and fair, accompanied by diverse events, also features the latest generation of artists in an attempt to organically bring together the past, present and future.

The event series is also a joint patronage action: by purchasing items, visitors contribute to the renovation of the Gödöllő Applied Arts Workshop building to enable it to continue its complex artistic activity. In addition to the paintings, graphics, sculptures and textile artworks, applied arts objects, including jewellery, handbags and ceramics are also available.

More details: https://gimhaz.hu/tukrozodesek-kepzo-es-iparmuveszeti-kiallitas-es-tamogatoi-vasar/
Event information
Date: 7 May – 31 July
Venue: Building of the captain of the castle's residence in Gödöllő (Várkapitányi Lak)
More events
At the end of March, Mirko Ilić, graphic designer and poster artist, will visit our university (MOME Budapest, Hungary) from New York.
On Wednesday, March 22, from 17:00 to 19:00, Annabella Hevesi will talk about the adventures and challenges an emerging designer can face during product development - at home, as a woman. Since 2018, Annabella has been the lead designer of the Line and Round studio, and they worked with clients such as the Opera House, Sopron Basket and the Four Seasons Hotel.
Prominent figure of the contemporary Hungarian ceramics art, Mária Geszler will give a lecture at MOME on 22 March at 4 pm.