VisszaTÉR – Facing each other I fence exhibition opening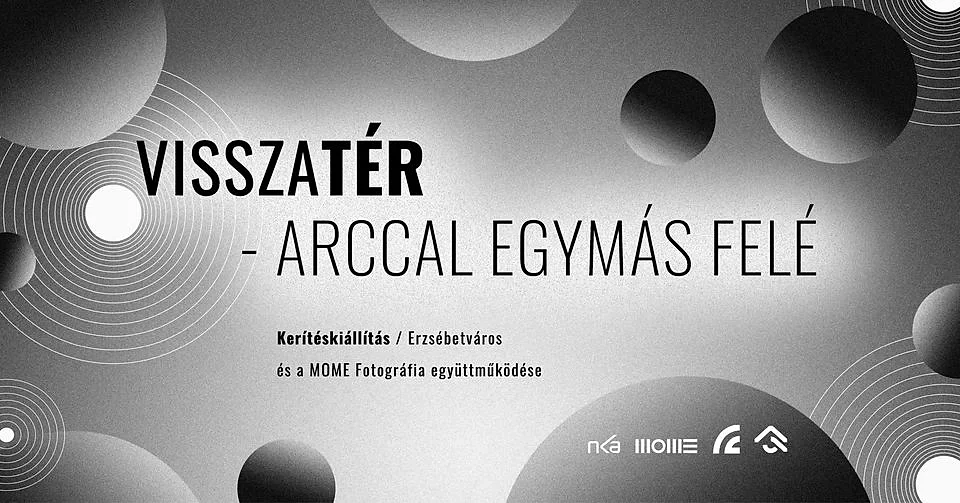 VisszaTÉR – Facing each other fence exhibition in collaboration between Erzsébetváros and MOME Photography
In recent years, our innermost selves, appearance and environment have undergone so many changes that we no longer notice if the same is going on downtown. The first days of our new life have begun, with our relationships crumbling or steeled, the proximity of family and friends needing to be reinterpreted, facing the prospect of an already none-too-solid future becoming mired in uncertainty. But most importantly: we needed to face up to things. Sometimes screens, sometimes closed doors, sometimes another person and their opinion, history, life. We need living space to live, and Klauzál tér is a particularly concentrated living space of the inner city whose renovation is symbolic of all the things we left behind in our old lives. The frictions between our old and new life should be captured, because who knows when we can next experience something similar. The VisszaTÉR – Facing each other exhibition featuring a selection of the works by Photography students of Moholy-Nagy University of Art and Design from the 2021/22 academic year documents precisely this period.
Curator / Éva Szombat, Gábor Arion Kudász
Exhibition concept / Renáta Gallai, Erzsébetváros
Management / Tímea Fábry MOME Photography
Graphic design / Amy Noémi Kudlák
Pres / Giclée Factory
Supervisor teachers
Imre Drégely / Anna Fabricius / Natália Fábics / Viola Fátyol / Miklós Gulyás / László Kolozsi / Gábor Arion Kudász / Gábor Máté / Ábel Szalontai / Krisztina Szalay / Éva Szombat

Exhibiting students
Dénes Babai / Lili Benes / Ágoston Bényi / Zsófia Blaschke / Mátyás Czeglédi / Tamás Cseke / Zoi Dontasz / Lola Eördögh / Dániel Ferenczi / Ádám Gara / Anita Horváth / Maja Horváth / Gergely Kováts / Ágota Könczey / Olivér Lantos / Marcell Kürtösi / Franciska Legát / Ornella Mari / Benjámin Melegh / Ágota Mucsi / Levente Németh / Iringó Simon / Judit Spanyár / Emma Szabó / Dániel Szarka / Adrienn Szövérffi / Márton Takács / Ágnes Tar / Domonkos Varga / Dániel Varga-Jancsó
More events
MOME's Open Day is back on 3 February, this time in the virtual sphere...
Info session where we answer all your questions about MOME IC's incubation program!
Learn about AI and win a trip to the UK!