Moholy-Nagy University of Art and Design
International
MOME has been welcoming international students for over 30 years as part of the
European
Union's
Erasmus
Program
, and we are proud of our collaboration with nearly a hundred art and design universities worldwide. In 2022 September MOME also launched its first two full-time
English-language
master's
degree
programmes
to be followed by more. The growth of our international student body remains a key focus of our future goals since the presence of international students plays a key role in shaping our diverse community and culture.
ENG MA
We offer a wide range of courses in a variety of art and design subjects. Learn more about your chosen subject, find the perfect course and pursue your passion!
Amellett, hogy 2023 szeptemberétől a MOME Anim MA képzésének nyelve angol lesz, a filmrendező képzésen túl a Videojáték (Game Design) és az Immerzív történetmesélés (Immersive Storytelling) specializációk közül választhatnak még a hallgatók.
Olyan stratégiai szemléletű design szakembereket képzünk, akik proaktív vállalkozói hozzáállással képesek olyan projekteket tervezni és megvalósítani, melyeken keresztül a jövő generációi számára egy inkluzív és fenntartható világot formálnak.
Fotográfia MA szakunkon magas szintű autonómiával, nyitott szellemiséggel rendelkező alkotókat képzünk, akik érzékenyen és progresszíven képesek a világ kihívásaira reagálni. A program során a hallgatókat a legkorszerűbb technikai háttér és elismert oktatók támogatják.
Regional Mobility Scholarship
MOME provides tuition fee support to foreign students who are accepted to international programs, come from a specific geographical region, and qualify for the support based on their professional accomplishments.
Other study options
See the course listing below and find the perfect course at the right level and follow your passion at MOME.
As a non-degree student you can study here one or two semesters. One may study in English at all levels (MA,BA) in all areas, as Media Design, Animation, Graphic Design, Photography
Product & Industrial Design, Textile Design, Metalwork & Jewellery Design, Architecture, Theoretical Studies etc.
As an Erasmus+ student, you can study here for one or two semesters, in English language, at both BA and MA levels in all areas, such as: Media Design, Animation, Graphic Design, Photography, Product Design, Architecture, Theoretical Studies etc.
Student Service Centre and Registrar's Office (TIK) - International Office
Address
1121 Budapest, Zugligeti út 9-25.
Opening hours
Monday, Wednesday: 9:30-11:30, 13:00-15:00
Friday: 9:00-11:30, 12:30-14:00
English MA programmes
admission@mome.hu,
+36 30 080 0447
Erasmus incoming students
erasmus@mome.hu
+36 20 661 9155
Our Campus
Our university campus has become an open campus in dialogue with its physical and intellectual environment.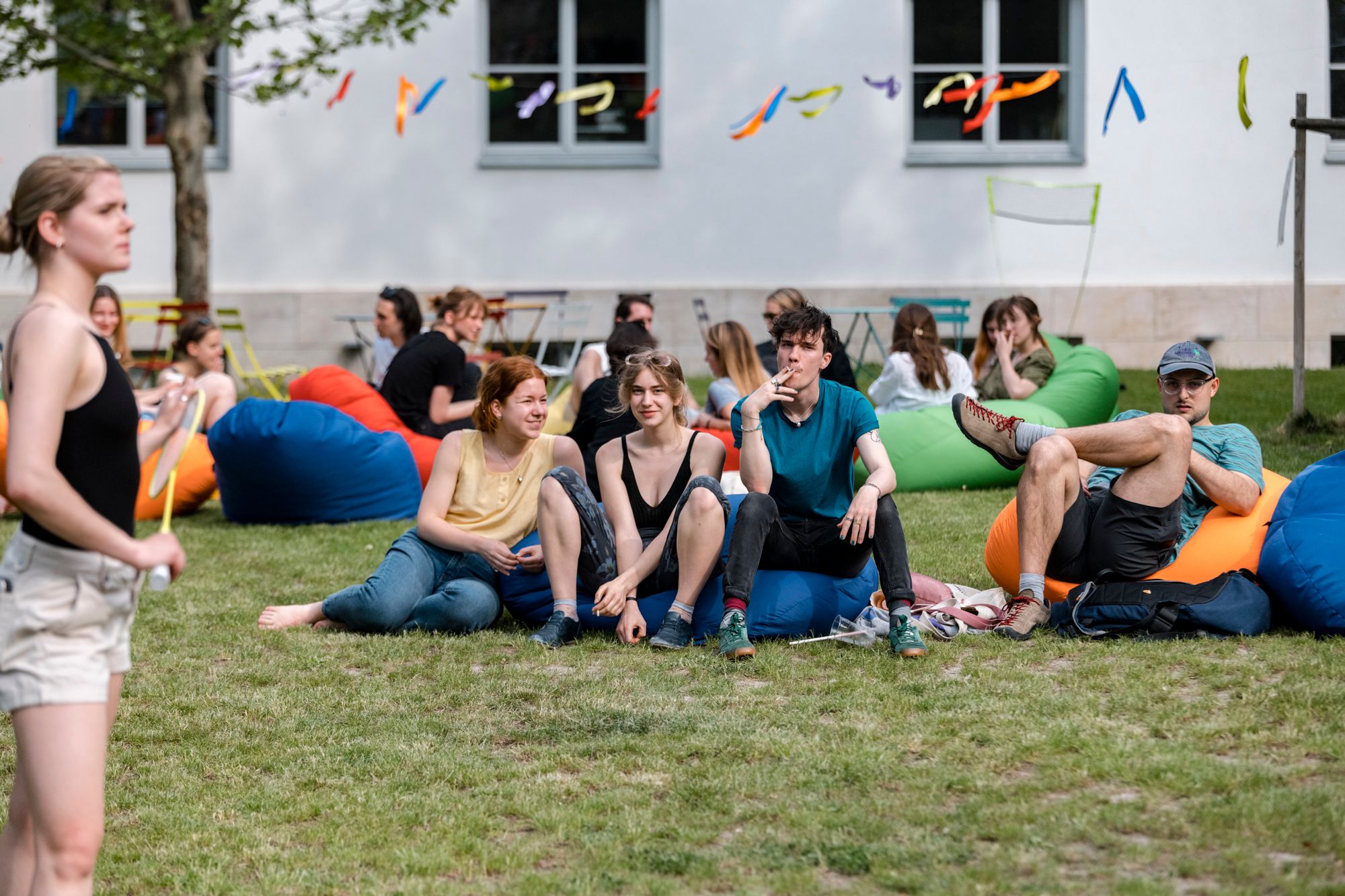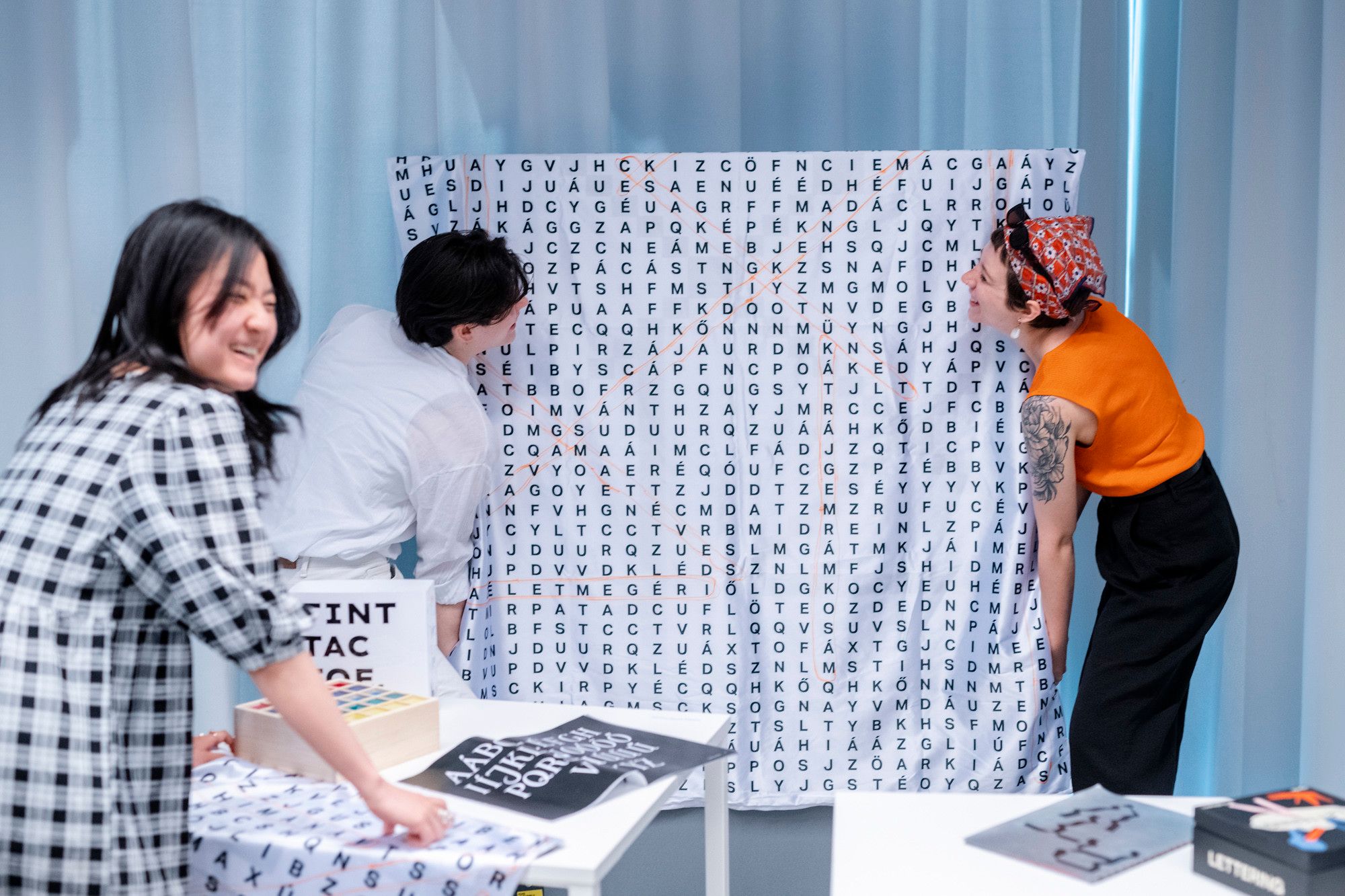 Hírek
Kiemelkedő, nemzetközi alkotók előadásait hallhatta a szakma és a nagyközönség a Moholy-Nagy Művészeti Egyetem animációs képzésének születésnapi rendezvényén. A hallgatók bepillantást nyerhettek más európai alkotók animációs filmkészítésének gyakorlatába, a portfolio review pedig lehetőséget adott a hallgatói munkák bemutatására.
Két sikeresen indult angol nyelvű képzése után tovább bővíti nemzetközi oktatási portfólióját a Moholy-Nagy Művészeti Egyetem (MOME). A kreatívipar területein továbbtanulni szándékozók a Photography és az Interaction Design mellett 2023 szeptemberétől az Animation és Design mesterszakokat is angol nyelven hallgathatják, ezzel a Budapestre járó diákok már egyetemi éveik alatt értékes kapcsolatrendszerhez és jövőformáló, versenyképes tudáshoz jutnak.
A fenti címmel január végéig látható kiállítás a MOME-n és a budapesti Koreai Kulturális Központban. A kulturális intézet alapításának tizedik évfordulójára a szöuli Nemzeti Hangul Múzeummal és egyetemünkkel közösen rendezett tárlat célja, hogy a koreai írásrendszer, azaz a hangul szépségét egyszerű és intuitív módon közvetítse a koreaiul nem beszélők számára is.
Események
A Magyar Kulturális Antropológiai Társaság (MAKAT), a Moholy-Nagy Művészeti Egyetem (MOME) Elméleti Intézete és a MAKAT Művészet- és Dizájnantropológia Műhely Művészet + Dizájn + Antropológia címmel konferenciát szervez.
Ha megtapsolom a harangot címmel a Trafóban december 6-án látható dokufikció-előadás, melynek témája az autizmus spektrumzavarral élő fiatal felnőttek egymásétól is eltérő, sokféle és egyedi világtapasztalata, kapcsolódásai: kapcsolódás a külvilághoz, egy másik emberhez, egymás belső világaihoz a felnőttkor küszöbén.
Szombat Éva, a Fotográfia BA szak oktatójának "I Want Orgasm Not Roses" című, könyvbemutatóval egybekötött kiállításmegnyitója december 1-én lesz a Longtermhandstand Galériában.