MOME Course Week I Public events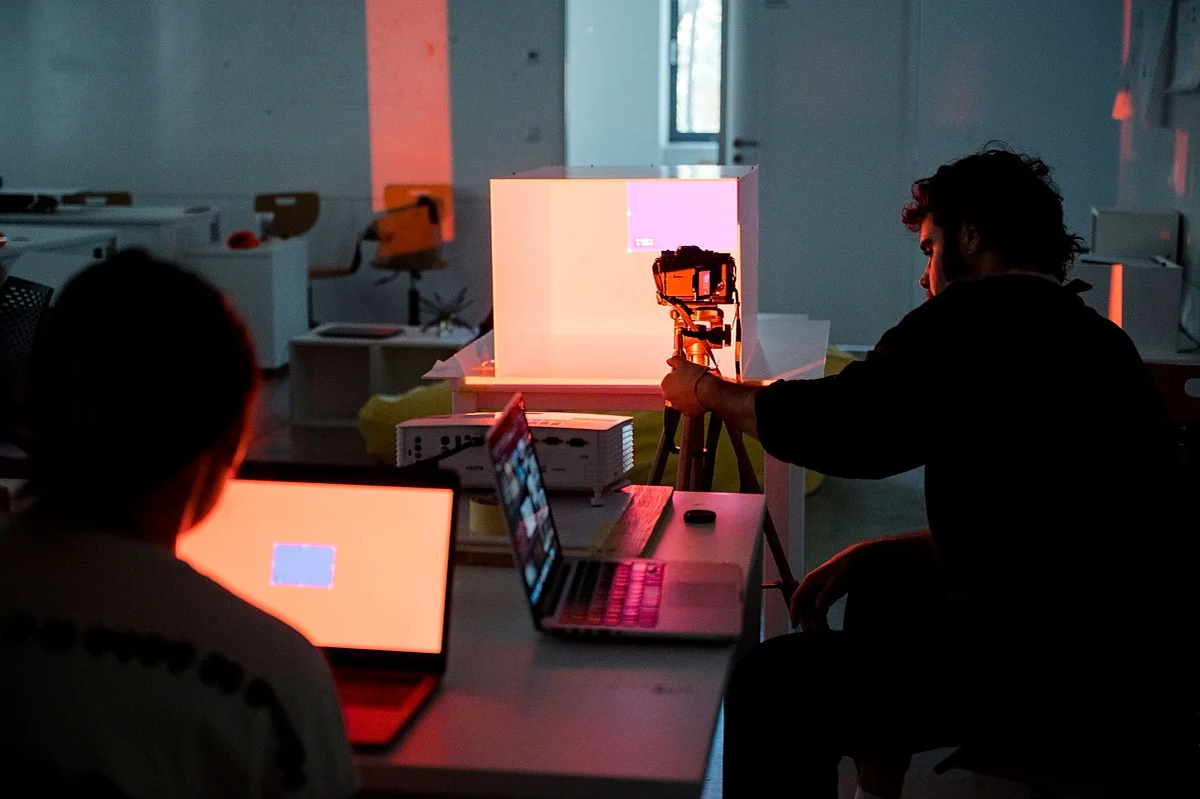 We look forward to seeing everyone at the Course Week events of the spring semester at MOME Campus.
The following courses are open to the general public.

Architecture BA

Further development of the closed interior design idea competition
Venue: MOME Master_105 (Home Space)
Date and time: 17 February 2023 12:30 p.m. – 1:30 p.m.

The purpose of the course is to offer suggestions for resolving the storage issues of and developing the Architecture Home Space.

Jewellery Design and Metalwork MA

Artist Talk I Manuel Vilhena
Venue: MOME BASE B_001
Date and time: 16 February 2023, 5:00–6:00 p.m.
The works of Manuel Vilhena merge storytelling with contemporary jewellery. Stories told like in days of old have little to do with the storyteller and all to do with the listener. Told not with words, which may deceive, but with colours, shapes and movement, leaving the door open for personal interpretation.

Continue to the Facebook event...



Interaction Design MA

Designing for Children's Rights
Venue: MOME BASE B_004
Date and time: 17 February 2023 1:00–2:00 p.m.

Incorporating the UN's children's rights aspects into design and some of the design tools which were developed together with UNICEF, using real research data and the knowledge of multiple experts to create novel concepts.

The context:
Technologies and digital media have opened many new opportunities for us. Yet new experiences often produce unintended consequences, especially for children, who are rarely regarded as stakeholders in the design of digital services and products.
During this Course Week programme, we will create awareness around taking into consideration and integrating children's rights in product and service development. As a start, we will familiarise ourselves with a design guide that helps translate UN children's rights into design and business processes, as well as other powerful references in the field. Together, we will identify options for action and illustrate how to do it right.


Photography MA

What is What I workshop
Venue: MOME MASTER M_206 / Floor 2
Date and time: 17 February 2023 4:00–6:00 p.m.

The focus of the workshop is the questions surrounding the knowability and describability of the world. Based on observations in the field, the participants together create a space with photos, objects, and installations, which corresponds to the subjective description of the world built according to the rules created by the group.
Event information
Date: 16-17.02.2023.
Venue: MOME Campus
More events
The two-day event will examine the cutting-edge technologies and latest breakthroughs in material research and explore new frontiers in sustainable design and manufacturing through showcasing new materials made from waste.
The Future Potentials Observatory (FPO) is pleased to invite you to its 2nd International (hybrid) Workshop dedicated to obtain an overview of its research directions in the fields of Future Potentials, Geopolitical Frontiers, Innovation and Design Horizons and Digital Futures in an East-West context.
In line with the established practice of international fashion schools and in sync with international fashion week calendars, the MOME FASHION SHOW returns under the professional tutelage of Ildikó Kele and Dóri Tomcsányi. The Fashion Show and Exhibition will feature a selection of diploma works by Textile Design BA and Fashion and Textile Design MA students.